Sustainable high-tech rowing machine for your innovative workout at home
The Eight Style is the high-tech innovation on the market. AUGLETICS uses only high-quality materials such as stainless steel, aluminium and oak wood. Paired with a modern, timeless design, it is a real eye-catcher in your home.
Thanks to its compact design, the rowing machine takes up very little space and, thanks to the integrated transport wheels, can be easily moved to a corner after training and even stored folded up. Thanks to the electronically controlled eddy current brake, the Eight Style runs completely wear-free.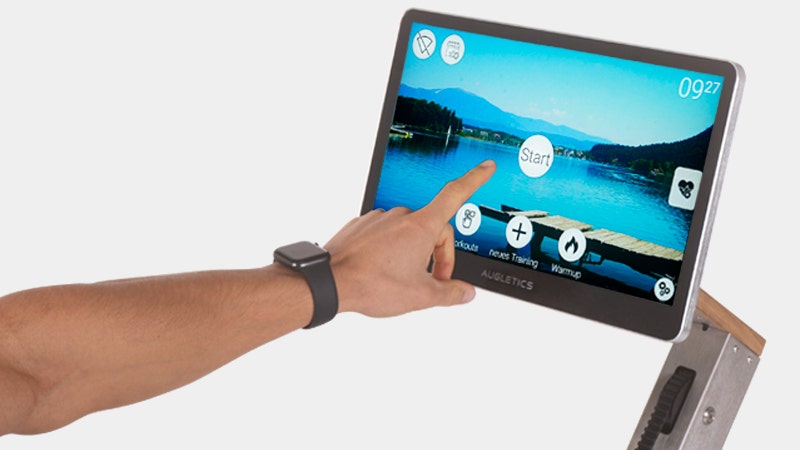 Swivelling 15.6" touch display
High-resolution, new display with even larger screen area. Choose your favourite workout, get real-time movement feedback and a final workout evaluation.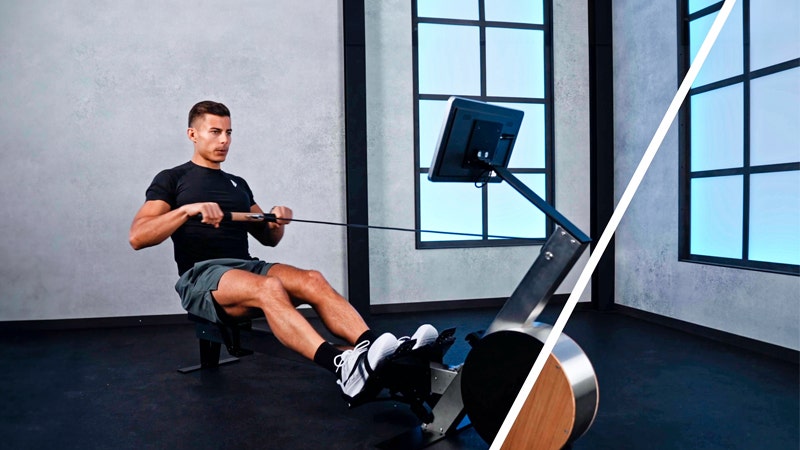 Product Highlights
Convince yourself of all the features of the AUGLETICS Eight Style Oak!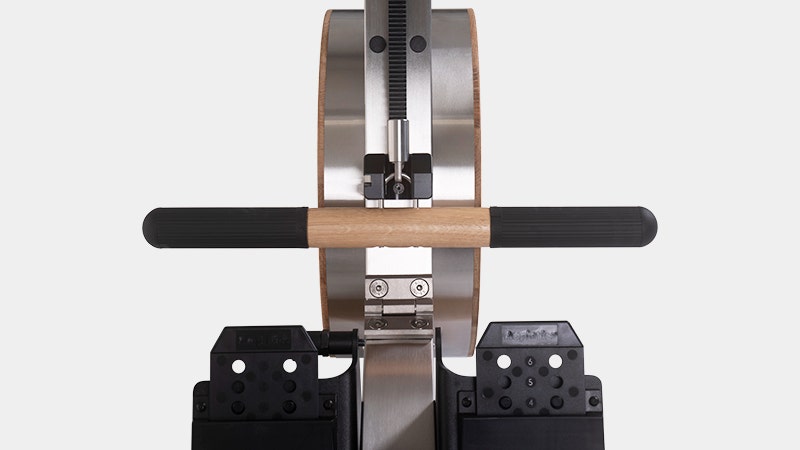 High-quality wood elements
The oak version not only convinces with its noble design, but also scores with sustainability and exclusive components made of oak wood.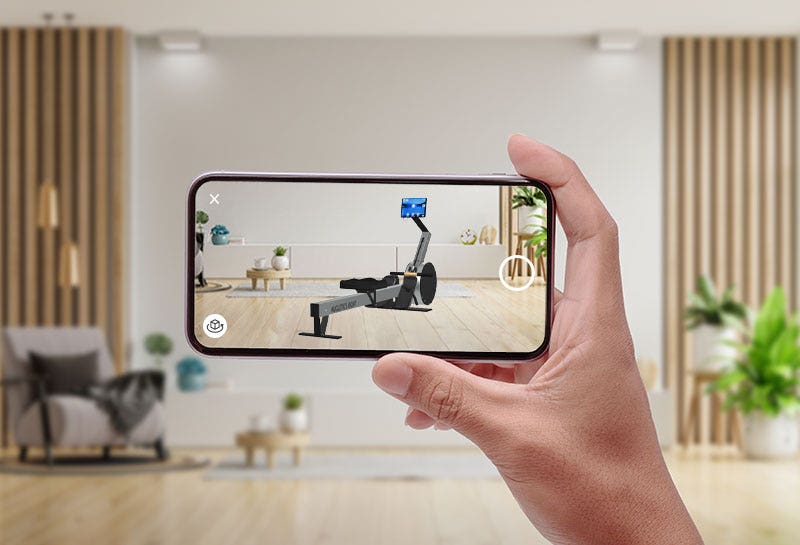 Experience your product at home now!
Whether as a 3D view on your PC or virtually in your own room via smartphone - immerse yourself in a whole new kind of product experience with HAMMER Augmented Reality.
Expertise of our trainers
"The rowing machines from AUGLETICS are perfect for practising rowing sports at the highest level. No matter if endurance, strength or coordination training. AUGLETICS convinces all along the line and scores with extremely high quality."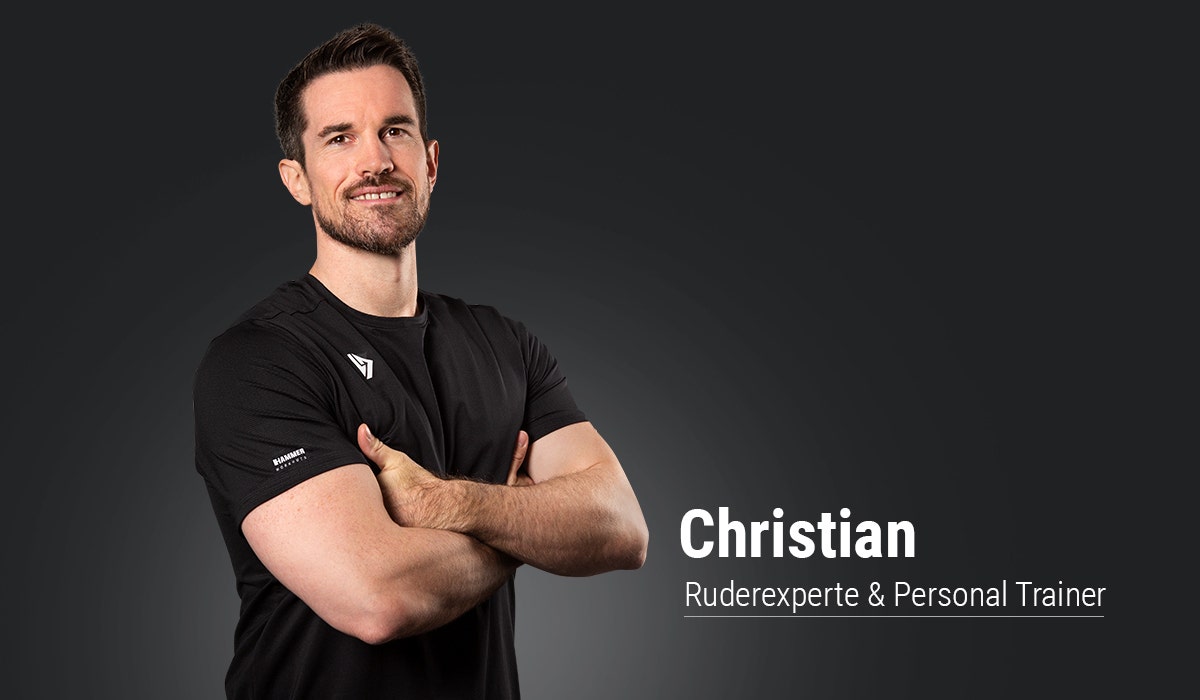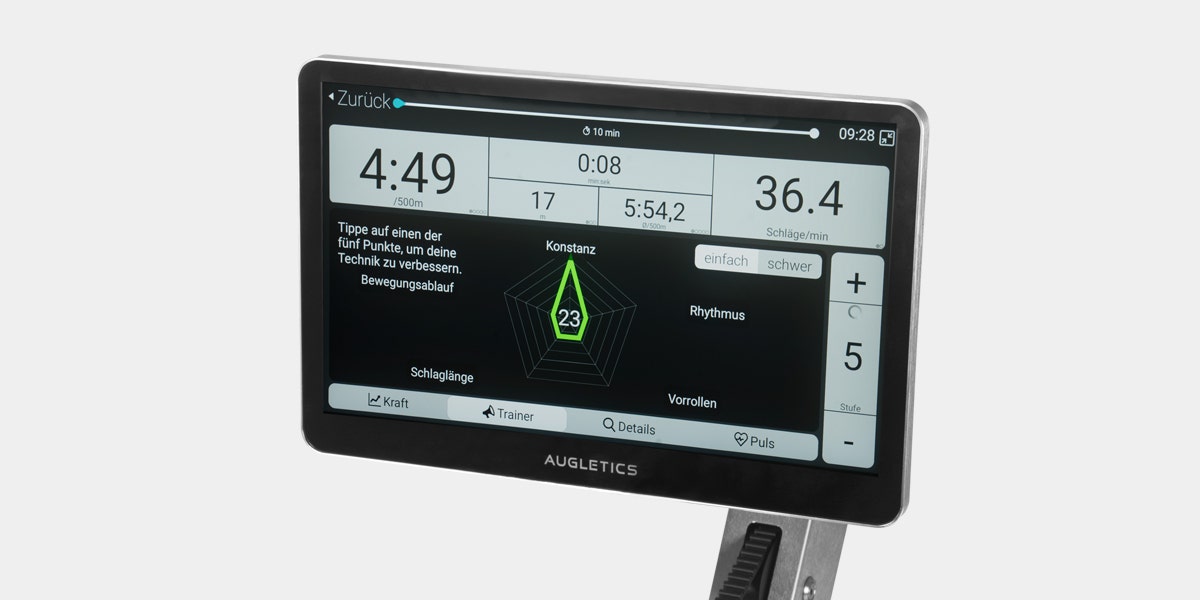 AUGLETICS Virtual Coach
With the touch display, you take your training into your own hands: under the professional guidance of the unique, digital AUGLETICS Virtual Coach, you playfully improve your rowing technique and train more efficiently and healthily in the long term.
At the start of the warm-up, the Virtual Coach reports to you via the touch display and controls your last selected configuration. In this way, it has all your physiological and technical data at its fingertips, which the rowing ergometer constantly provides.
Extremely compact
Not so much space at home? No problem, because you can tilt the AUGLETICS rowing machine in a space-saving position. During non-training times, the rowing machine can be safely stowed and stored, for example in a corner of your room. The transport wheels make it easy to move at any time.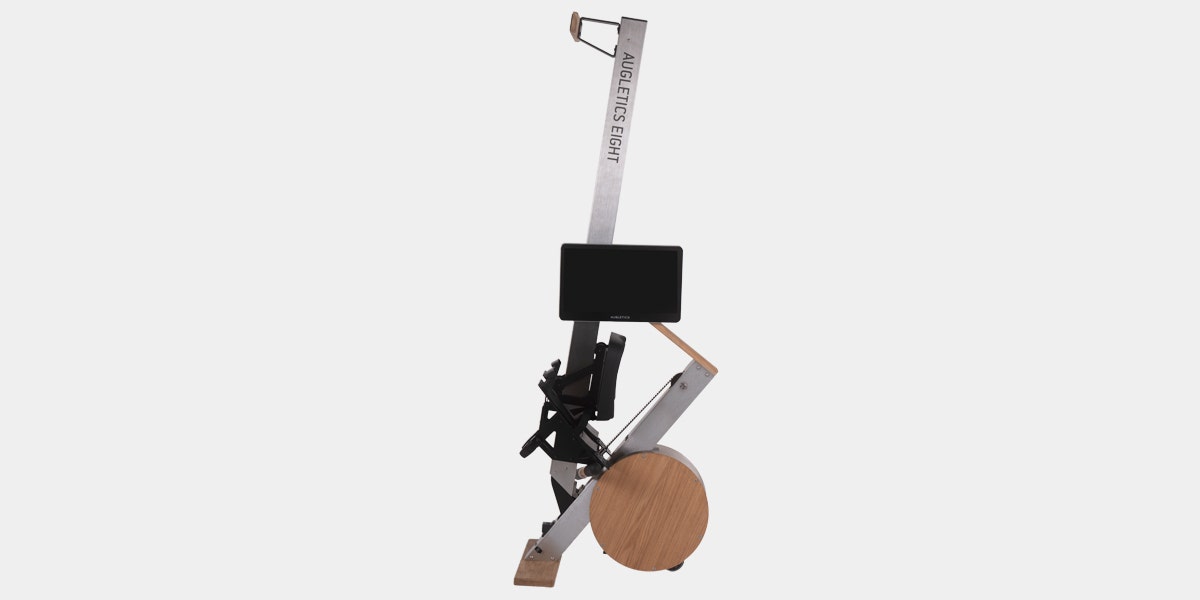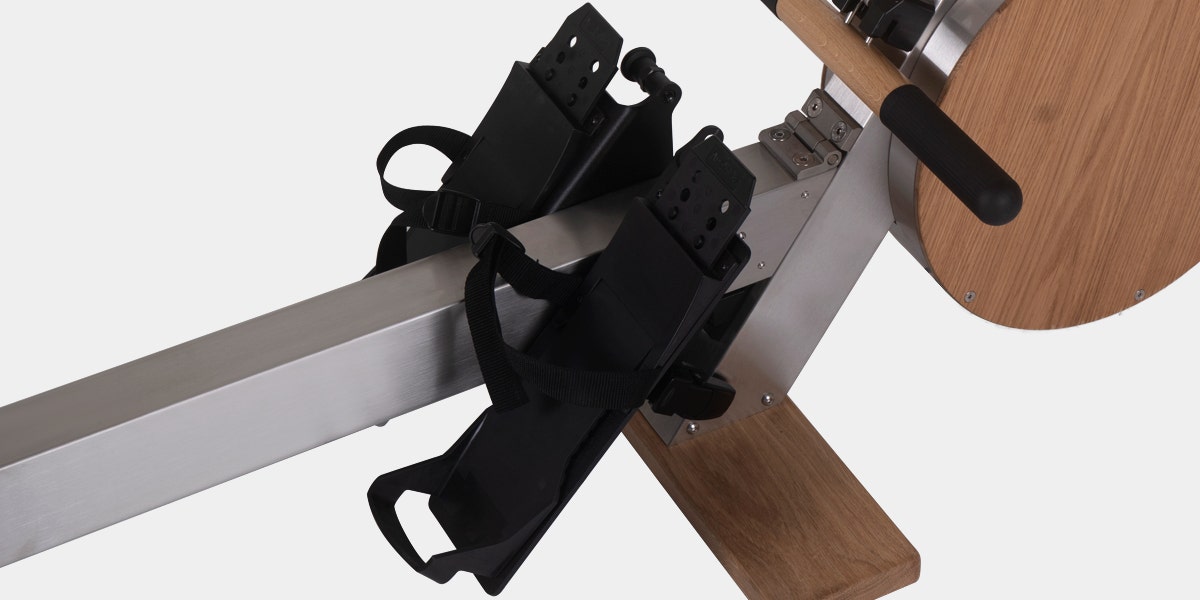 Adjustable footplates with foot straps!
The modern rowing machine offers the perfect settings for your feet and can be adjusted according to your shoe size. Thus, you achieve a perfect support for your feet during the training and a perfect power transmission even during intensive rowing sessions.
Award-winning design - Made in Germany
Through innovative technology, together with a modern, timeless design(Red Dot Design Award winner), the rowing machine becomes a real eye-catcher in your flat. Let it inspire you every day anew and revolutionise your training.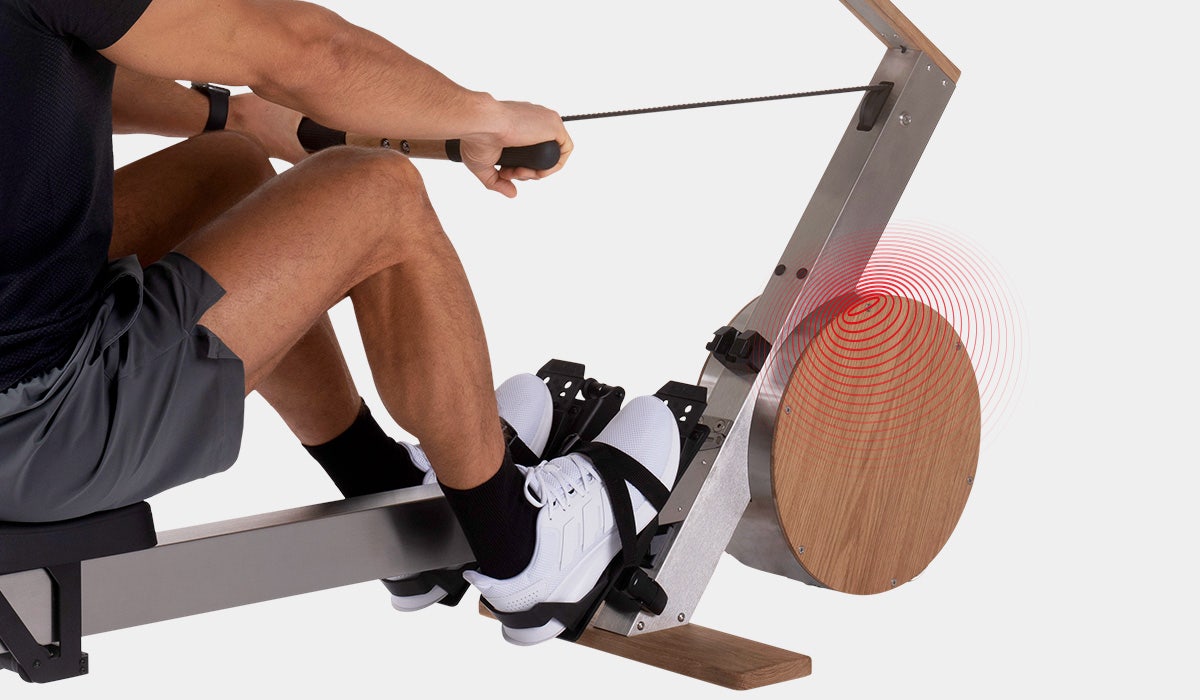 Patented eddy current technology
The brake drum is the heart of your AUGLETICS Eight. The electronically controlled eddy current brake ensures a pleasant, even pull feeling from the very first millimetre. Even during intensive workouts, the noise level is as quiet as a whisper, and the technology is also extremely durable.
I think it's great that everyone can set up their own account to track and access their training results.
Sascha
The quality of the device itself as well as the trainer function and the different maps guarantee long-term fun - yes, it's fun, regardless of the experience and performance level with which you row.
Patrick
Very good and visually beautiful rowing machine. Super workmanship and pleasant to train with. The coach makes it easier to row properly!
Corel
Different types of rowing training
With the AUGLETICS Eight Style Oak you have the possibility to perform different rowing workouts and thus train your body in different ways and keep fit.
1. Endurance training
Difficulty level 1-5 is suitable for endurance or cardio training (30-60 minutes). Perfect for improving your fitness or warming up before more strength-intensive workouts.
2. Strength training
More is not possible: 85% of the muscles are trained - back, arm, leg and abdominal muscles. Use the touch display to adjust the resistance of your rowing ergometer and activate the strength mode.
3. Coordination training
When rowing, you train with complex movement sequences: The AUGLETICS Virtual Coach constantly motivates you. Improve your motor skills, coordination and body awareness.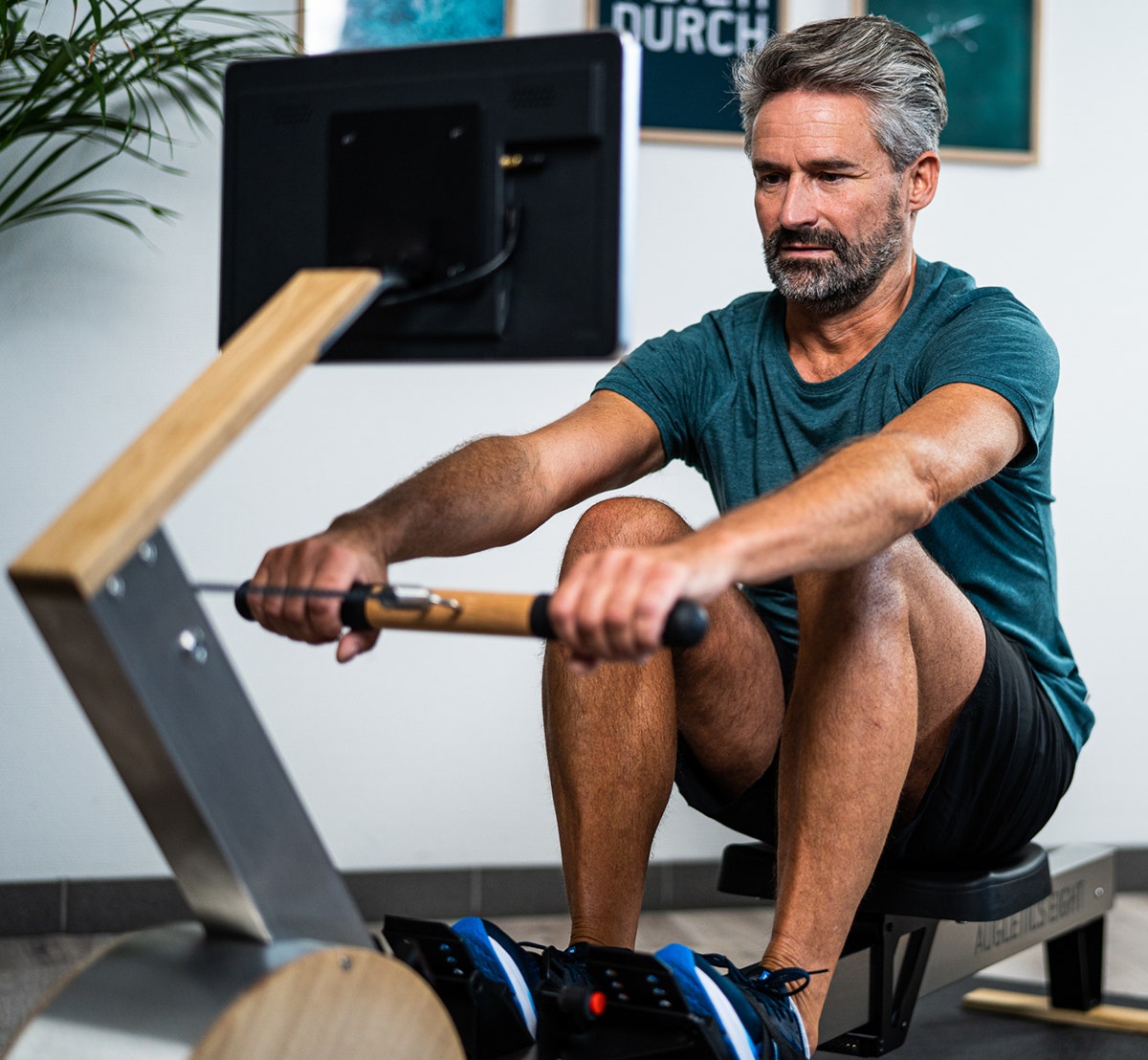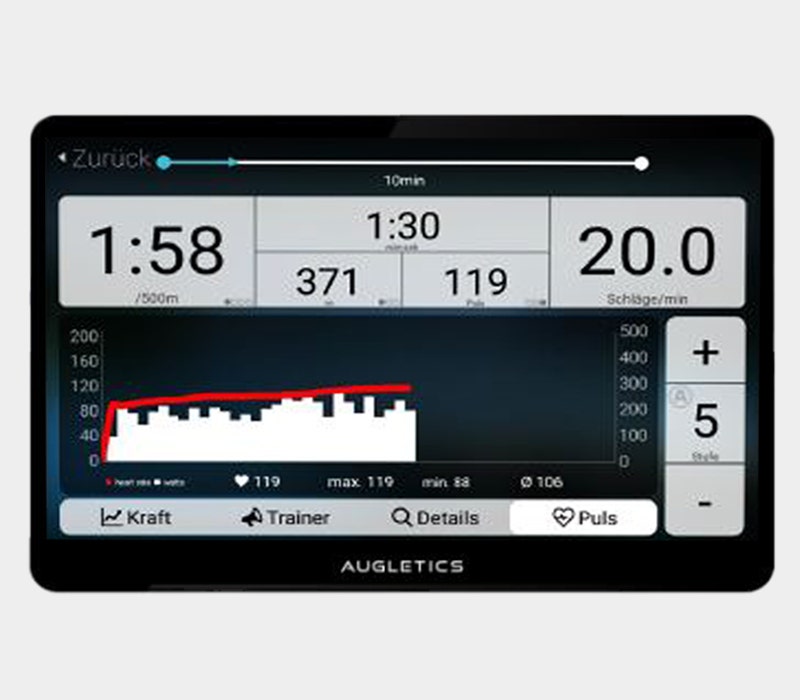 Rowing according to your pulse
Always on the pulse: With a Bluetooth pulse belt (optional) you can perfect your training and automatically adjust the resistance to your current activity, so that you always train healthily and efficiently.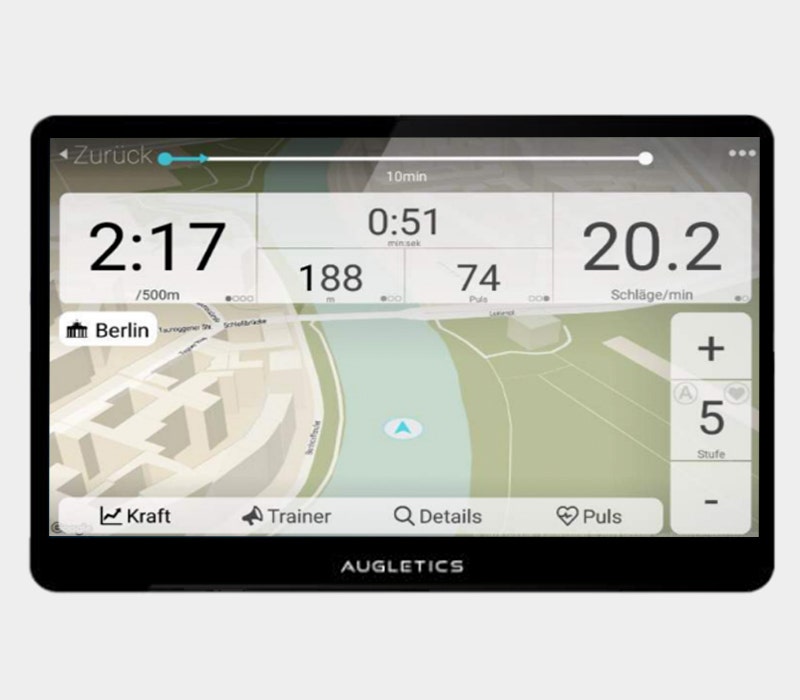 A rowing tour through Berlin or Paris?
We think a sweaty workout should be fun for you too. Training with the AUGLETICS City Maps provides a very special training experience. You row together with or against other athletes, for example through Berlin, London or Paris.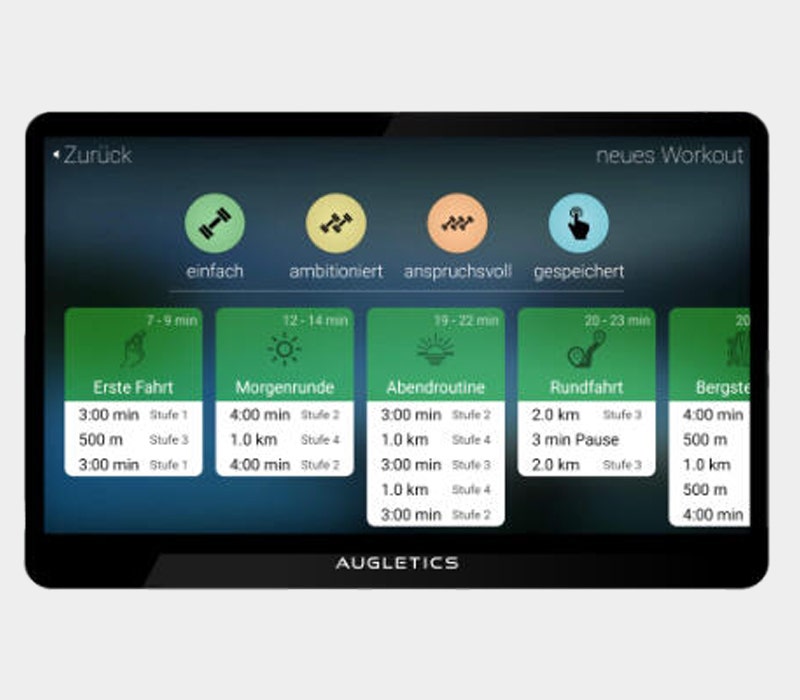 Motivating workouts
Smart: The Augletics Eight logs training data via a personal login and offers you a clear and informative display. Regular software updates are automatic.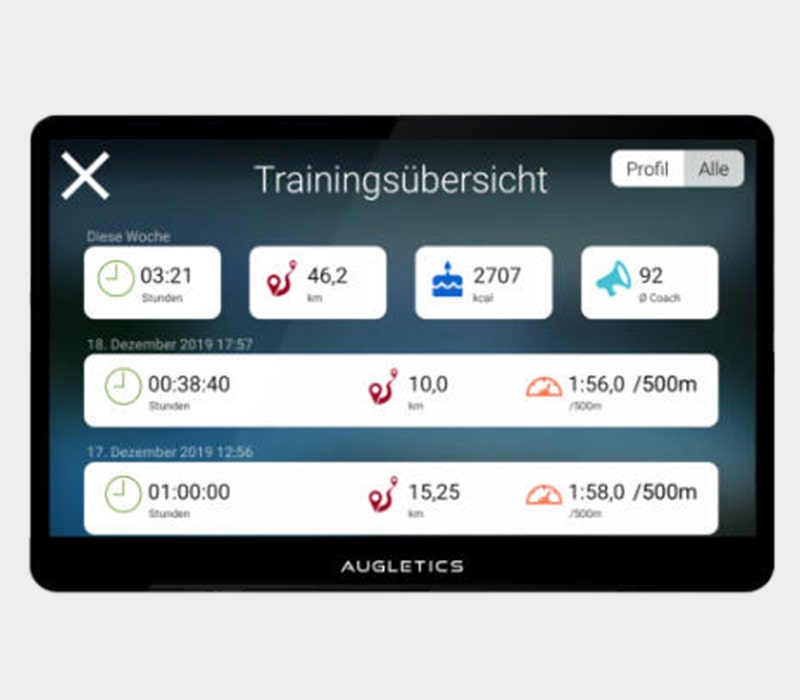 Training evaluation
Completed training units are stored directly and displayed for you in an overview, categorised by date. Other training parameters, such as calorie consumption, total distance completed or the duration of your workout, are also part of the training overview.
AUGLETICS - Top brand and smart rowing machine
The innovative rowing machine from AUGLETICS has been awarded the Computer Bild seal"TOP BRAND SMART HOME 2020" in the category "Smart Rowing Machines". This is how practical innovative rowing training from home can be, see for yourself.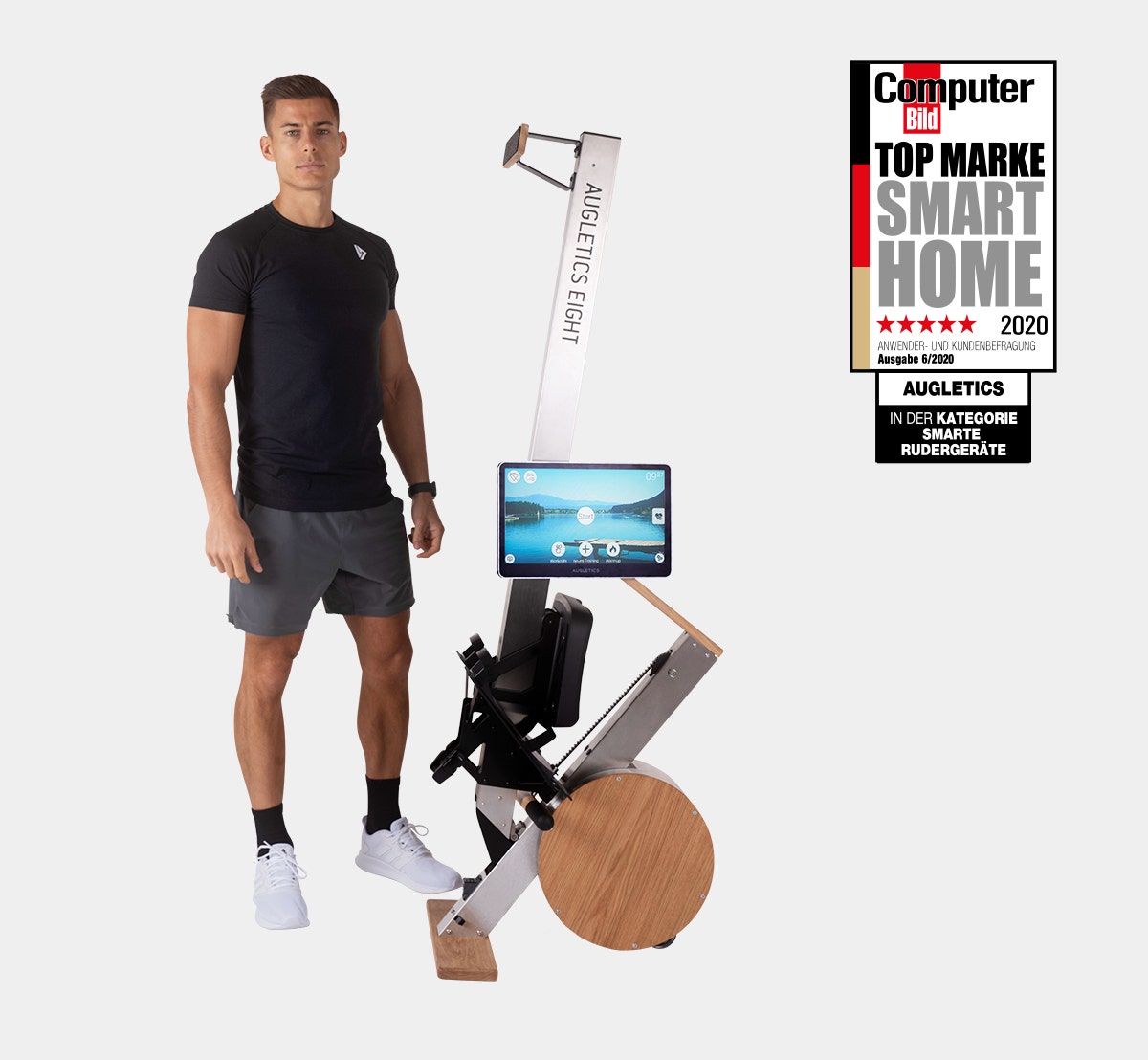 General
Brand
Augletics by HAMMER
Computer
Integrated pulse receiver for chest belts
Bluetooth
Display
Load profiles
Load profiles, Distance, Speed, Heart rate, Calories, Watt, Resistance Level, Time
Programs and profiles
Adjustable pulse limit
No
Drive/brake system
Load control
RPM independent
Dimensions and weight
Build up size (L x W x H)
188 x 45 x 95 cm
Folding dimension (L x W x H)
55 x 45 x 169 cm
Other features
Transportation rollers
Yes
DIN Norm
DIN EN ISO 20957-1/7
Shipping
Delivery time
4-8 working days
Scope of delivery
Eight Style Eiche
Delivery Information
Delivery to curbside (Please leave your phone number when ordering, so we can arrange a suitable delivery date for you)
Private use
on the main frame
10 years
Semi-professional use
on the main frame
5 years
* Semi-professional use: For use in hotels, sports clubs, etc. - not in fitness studios
Clients ask, our fitness experts answer
Do you need more information about the product? Ask your question here. Our fitness experts will answer quickly and easily.
Our recommendation for you