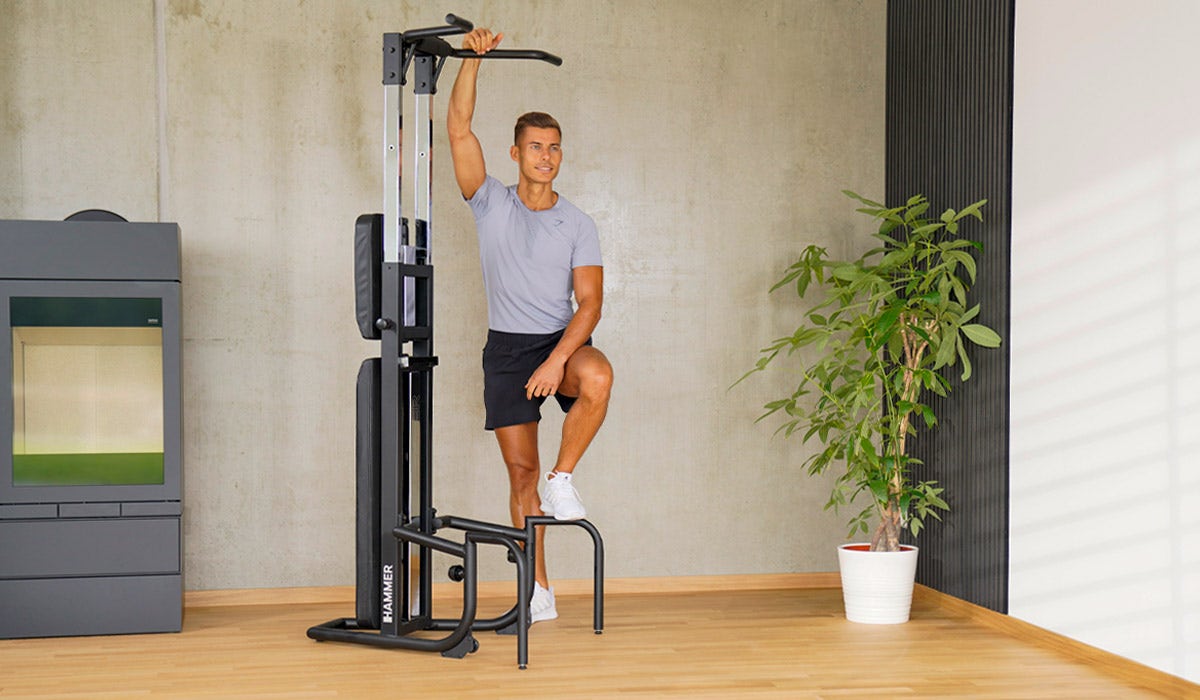 The most versatile training bench in the world!
Unique in the world! The Bench Pullup & Dip offers the unique combination of a highly stable incline bench, an adjustable dip device and a pull-up module. Thanks to the height-adjustable pull-out mechanism, you can switch effortlessly between pull-ups and dips. The incline bench impresses with its remarkable stability in every position. With the extendable pull-up bar, it adapts to any body size. The dip and pull-up unit is multi-adjustable and can be extended up to a height of 223 cm. Our patented Pro-Solid construction guarantees maximum stability, while the Smart-Switch adjustment allows you to switch between exercises in a matter of seconds. The bench offers you a varied full-body workout in a compact format.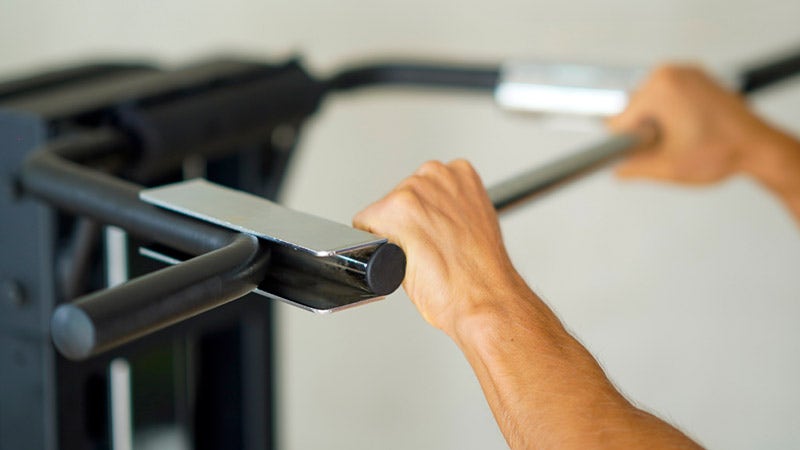 Pull-up bar included
We also offer the right accessories for performing your favourite exercises more closely. The bar can be easily placed on the handles of the bench in a matter of seconds.
Product highlights
Check out all the features of the Bench Pullup & Dip!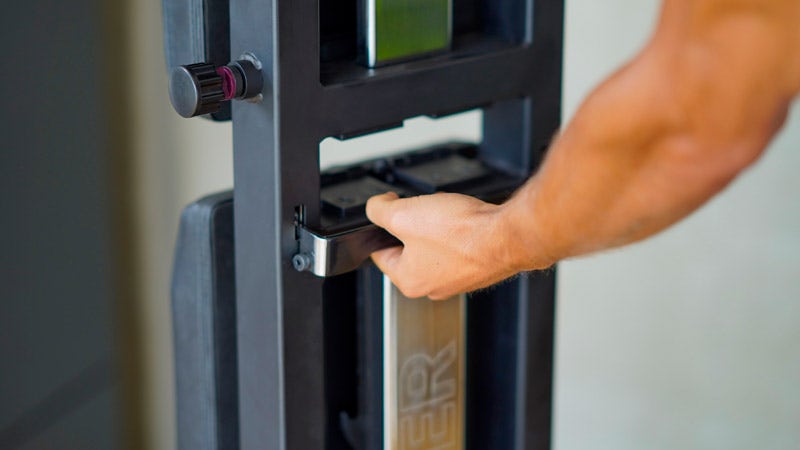 Suitable for all body sizes
The simple quick adjustment enables a maximum extension length of 223 cm. This makes it easy to adjust the bench to your body size.
Pull-ups in perfection
With our bench, you have numerous options for strengthening your back muscles and improving your upper body strength. Whether you want to do tight pull-ups or wide pull-ups with an overhand or underhand grip, our incline bench has you covered. The pull-up module is height-adjustable and can be perfectly adapted to your height and ceiling height.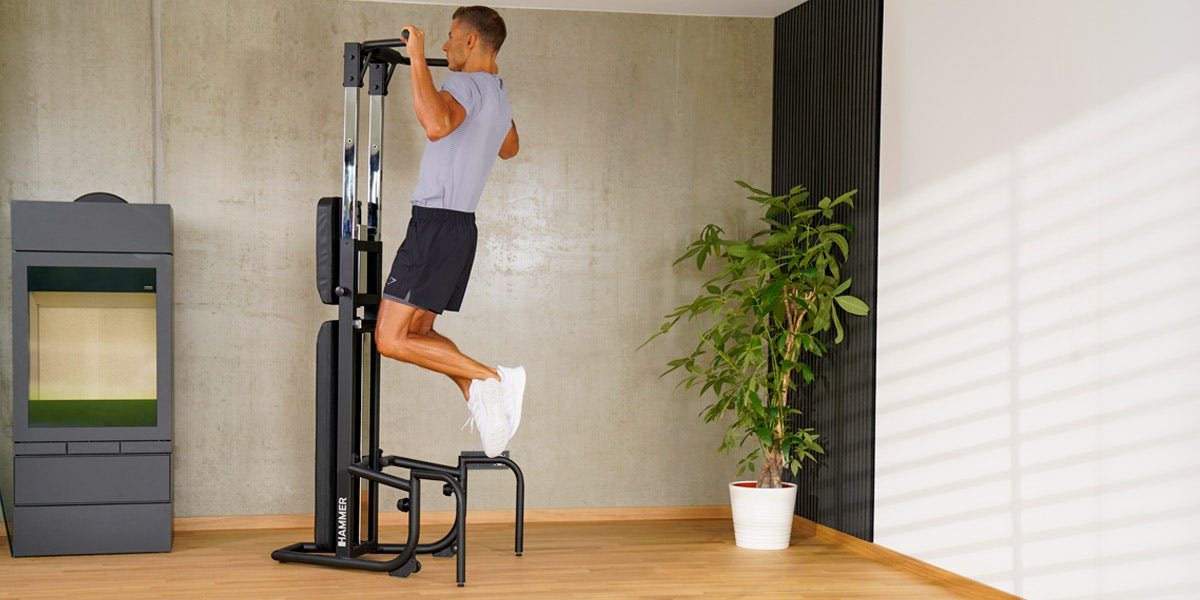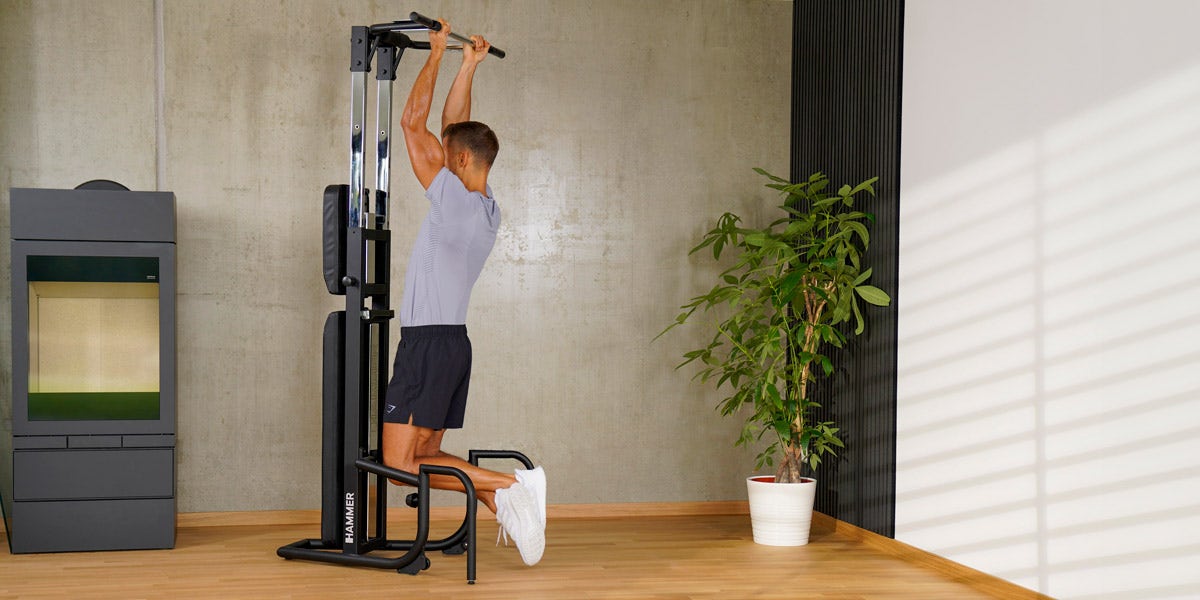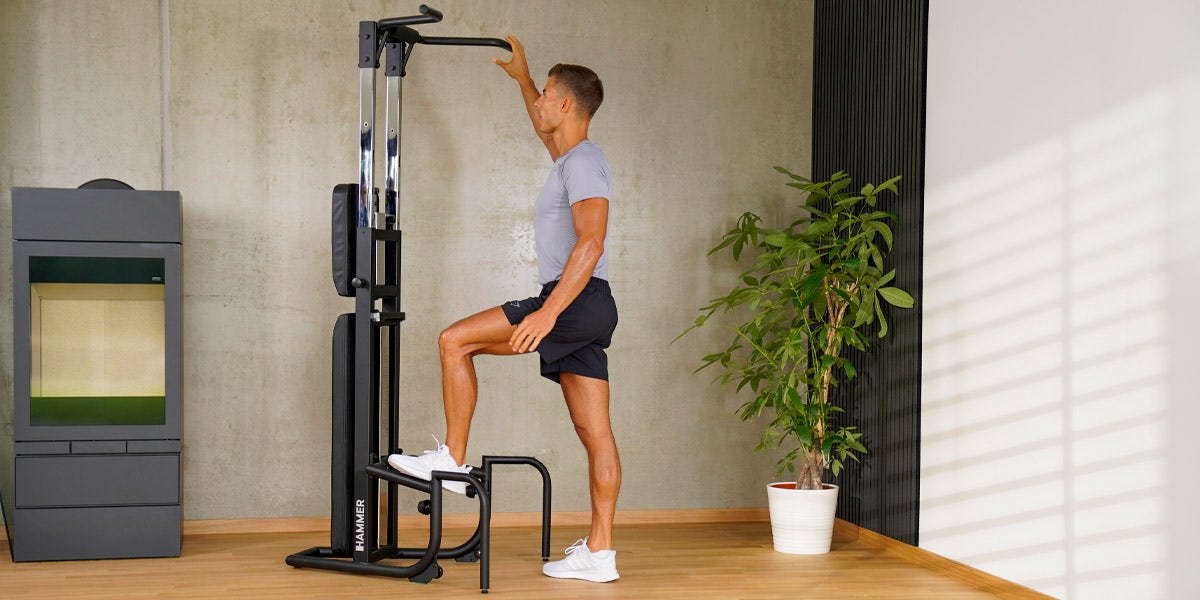 The easy ascent is a great way to familiarise yourself with pull-ups and build up your upper body strength. Even people who are shorter can easily reach the handles of the pull-up bars.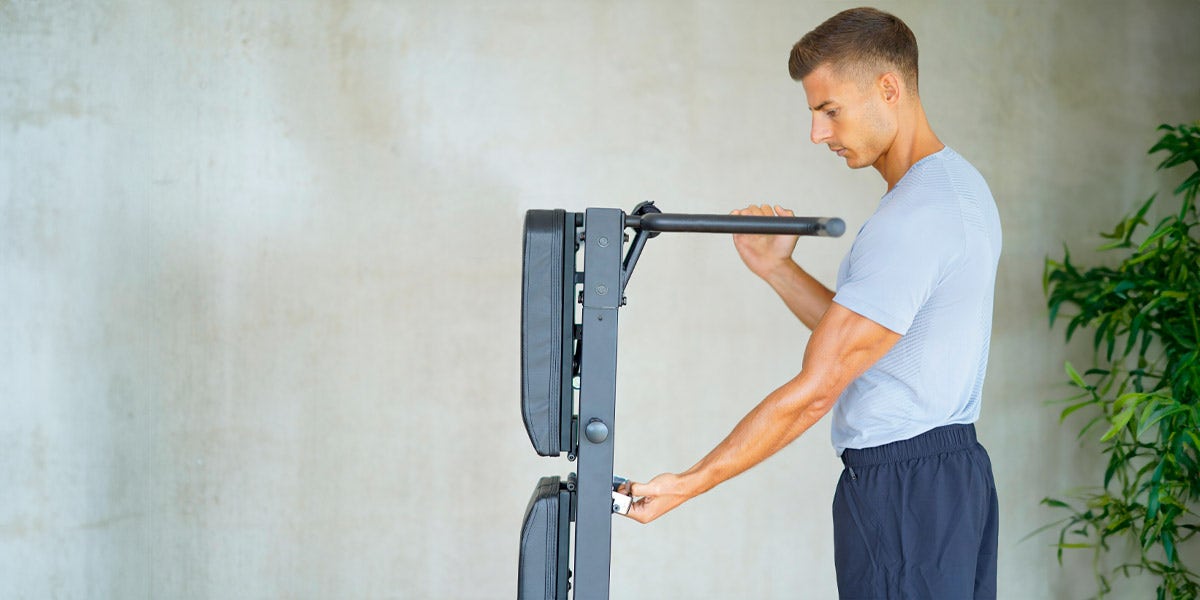 Optimal dip training
Dips are ideal for strengthening your triceps, shoulder and chest muscles. With our bench, you can easily integrate this effective exercise into your workout. The Pro-Solid construction ensures maximum stability and a safe workout. The special shape of the module offers you a wide range of grip variations and determines the intensity of the dips performed.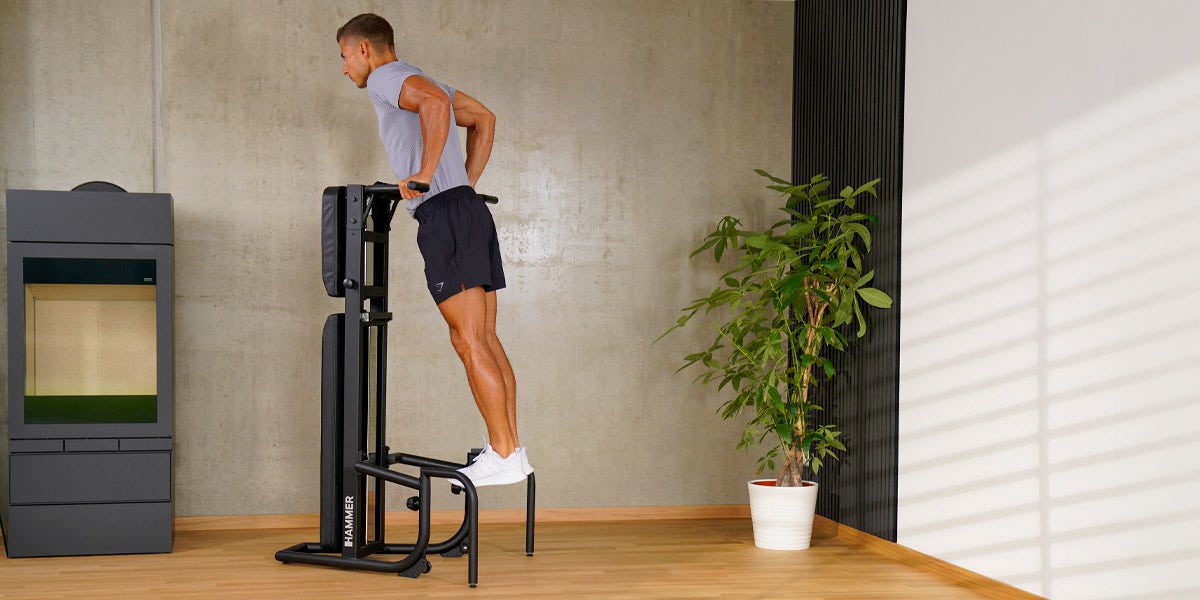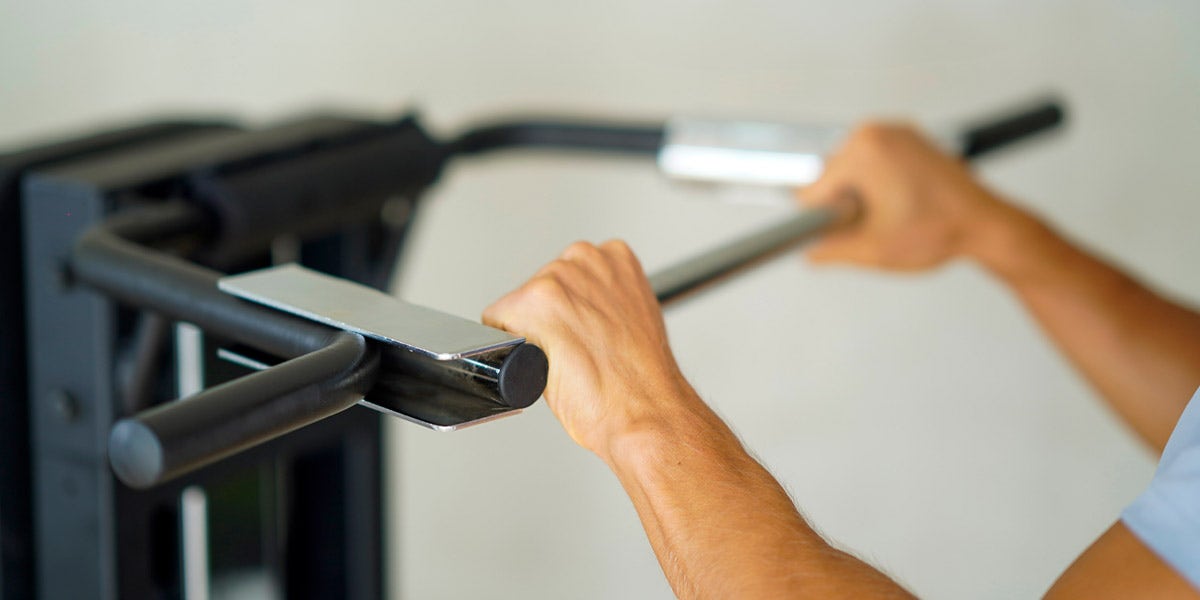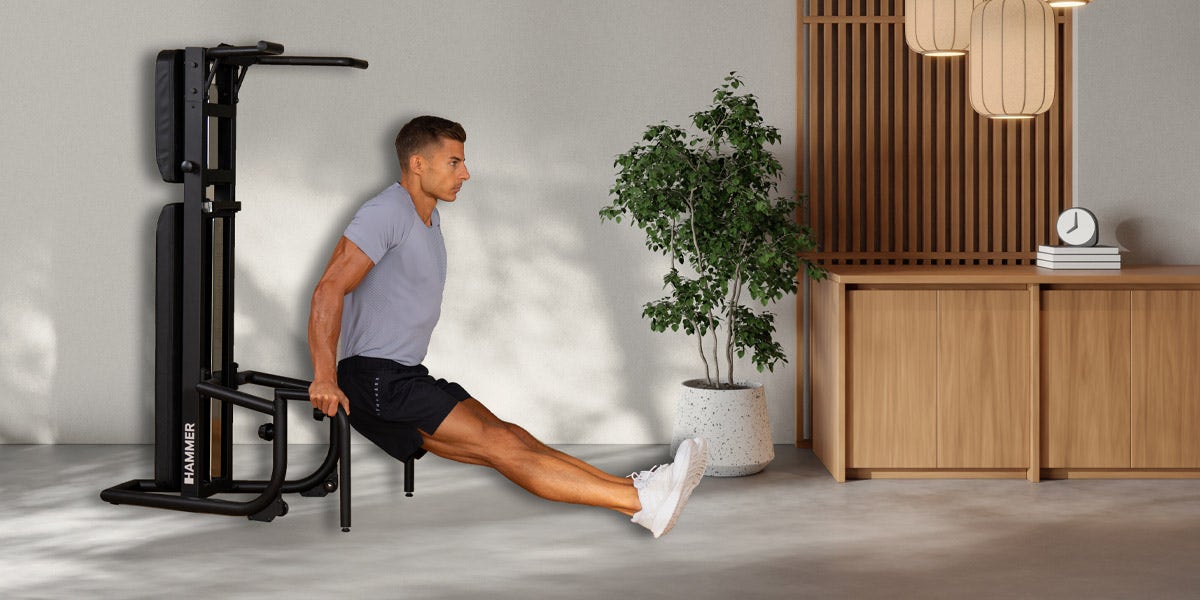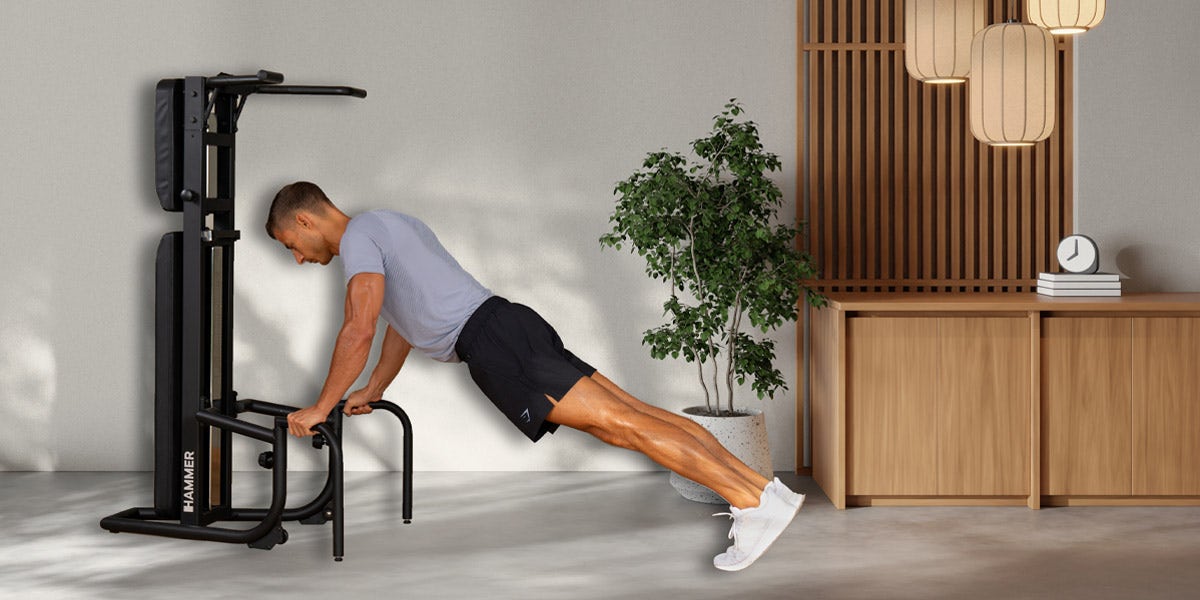 Stability and variety combined
The feet not only provide you with additional stability, they also expand your training options.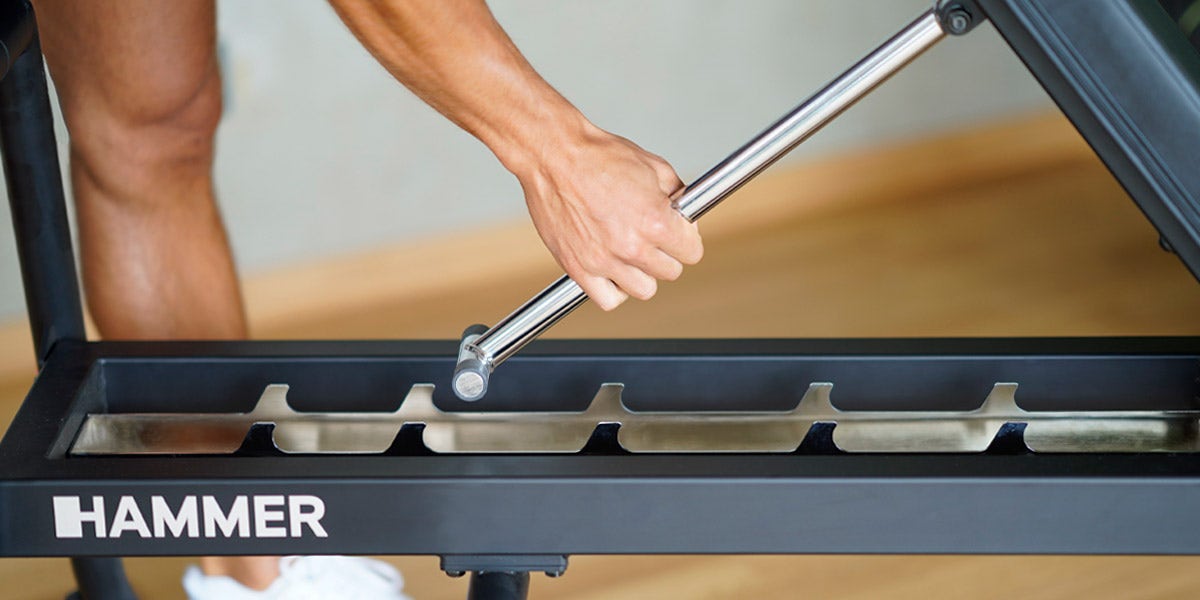 Classic incline bench
In addition to the special features of our bench, you can also easily use it as a classic incline bench from 0° to 90°. Whether incline bench presses, lying leg raises or shoulder presses, the bench allows you to perform a wide range of all imaginable exercises, making it the perfect all-rounder!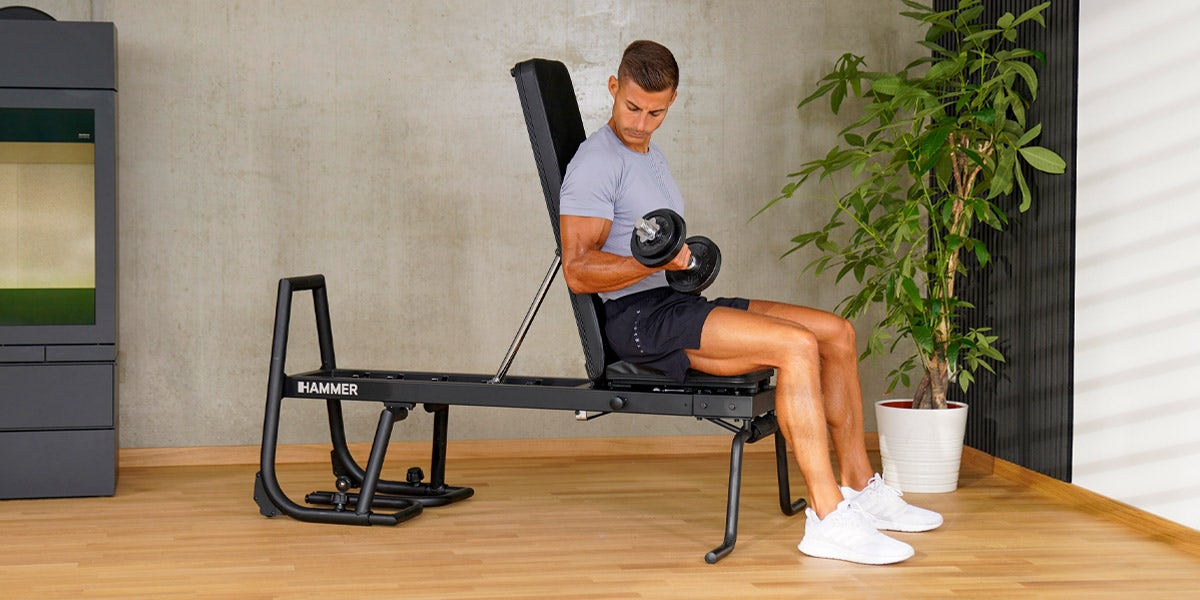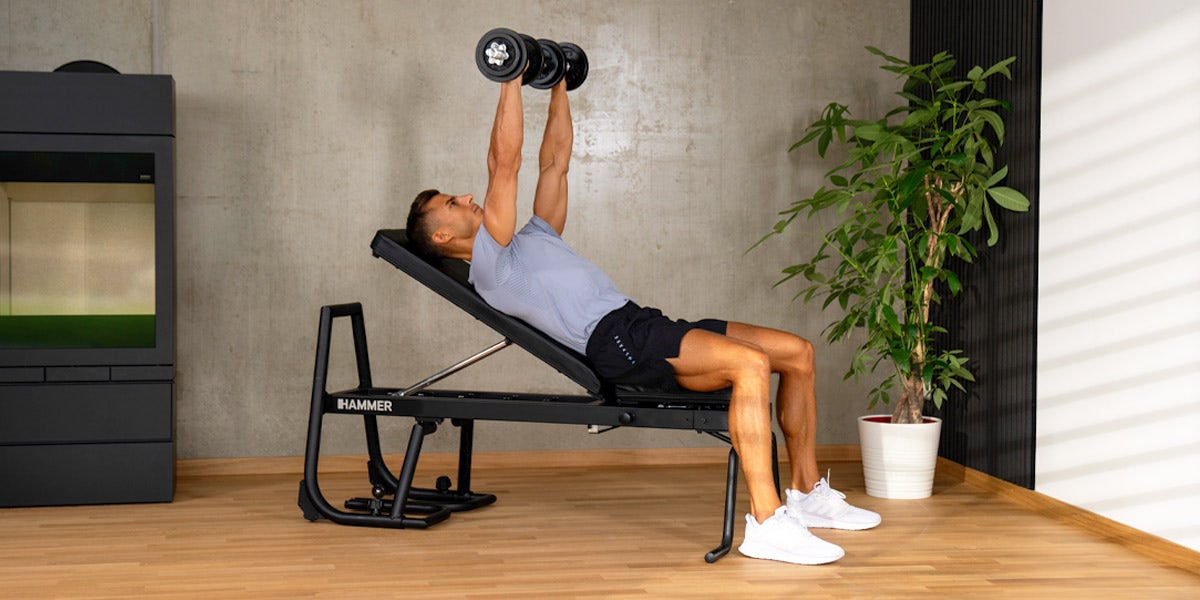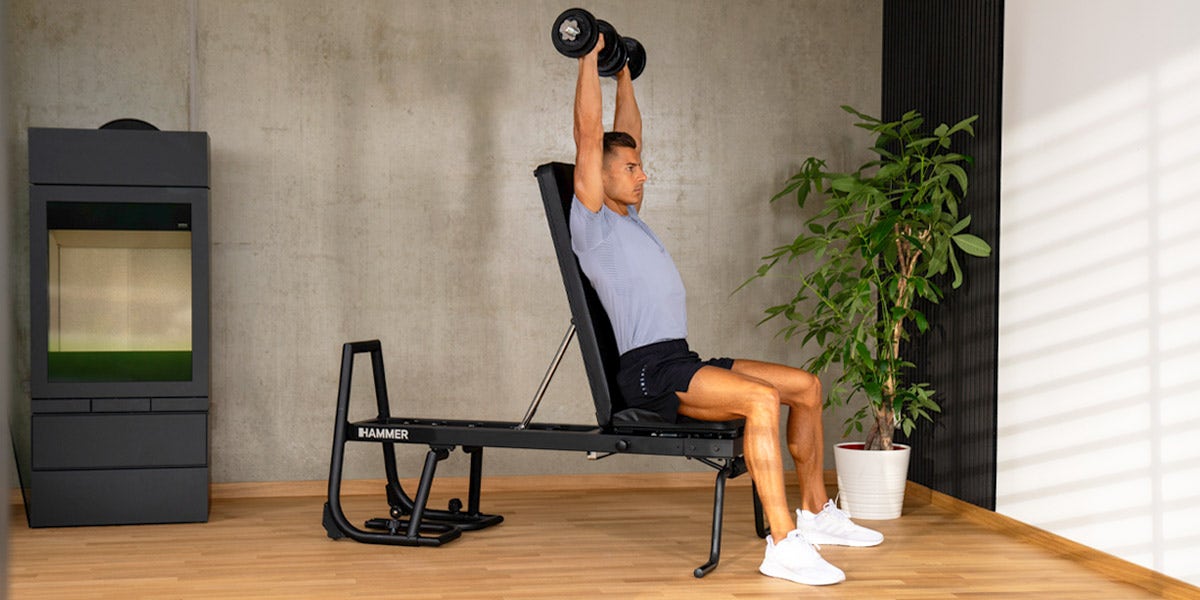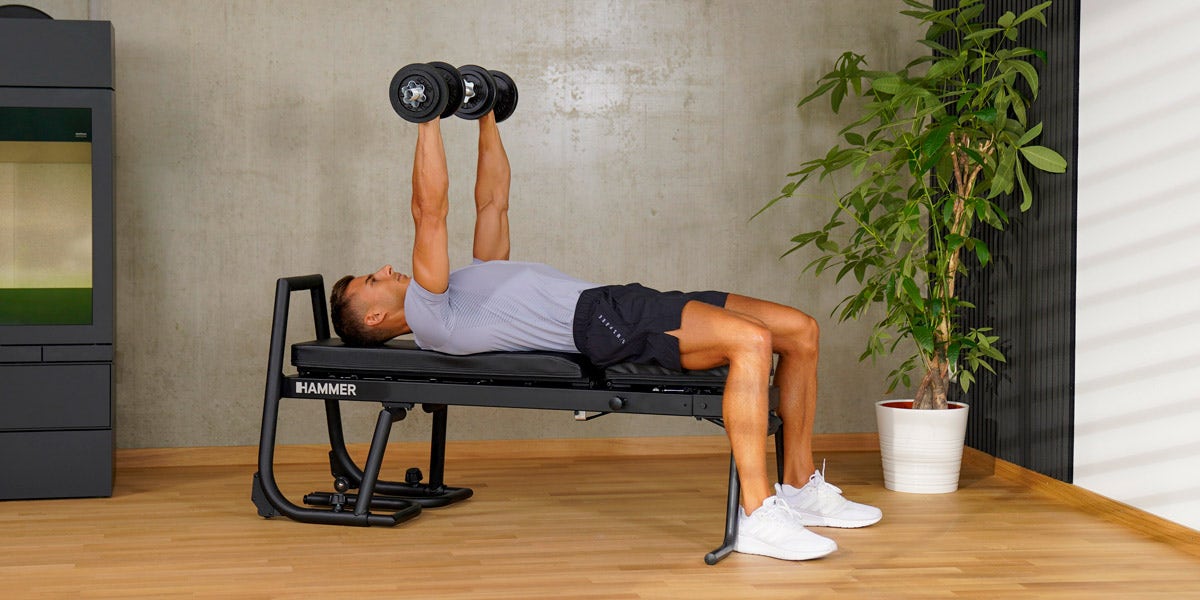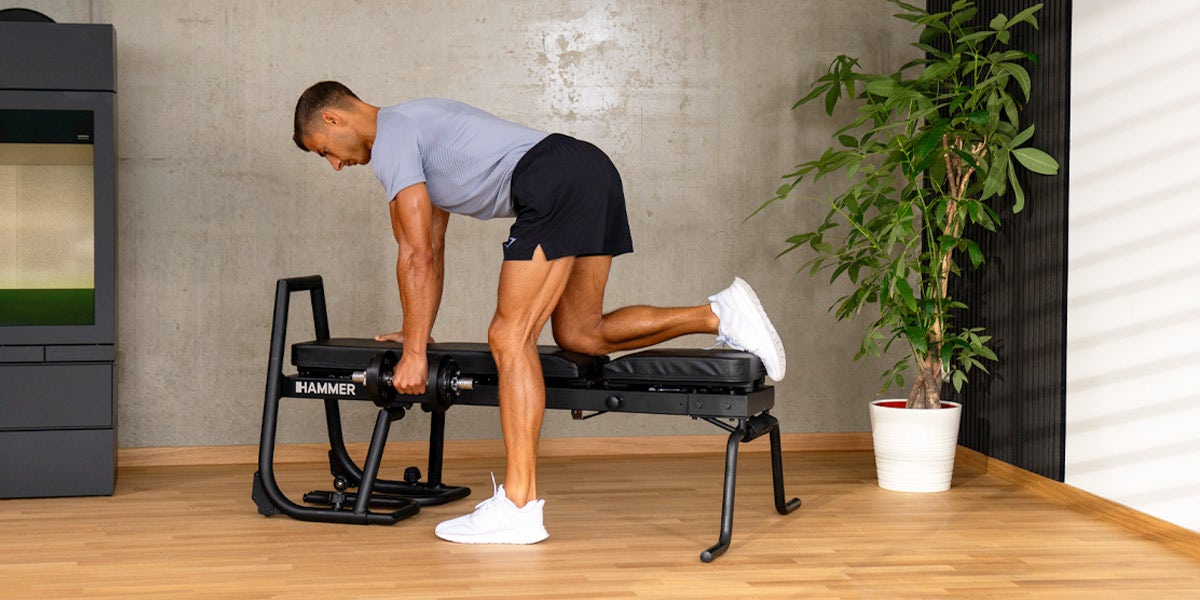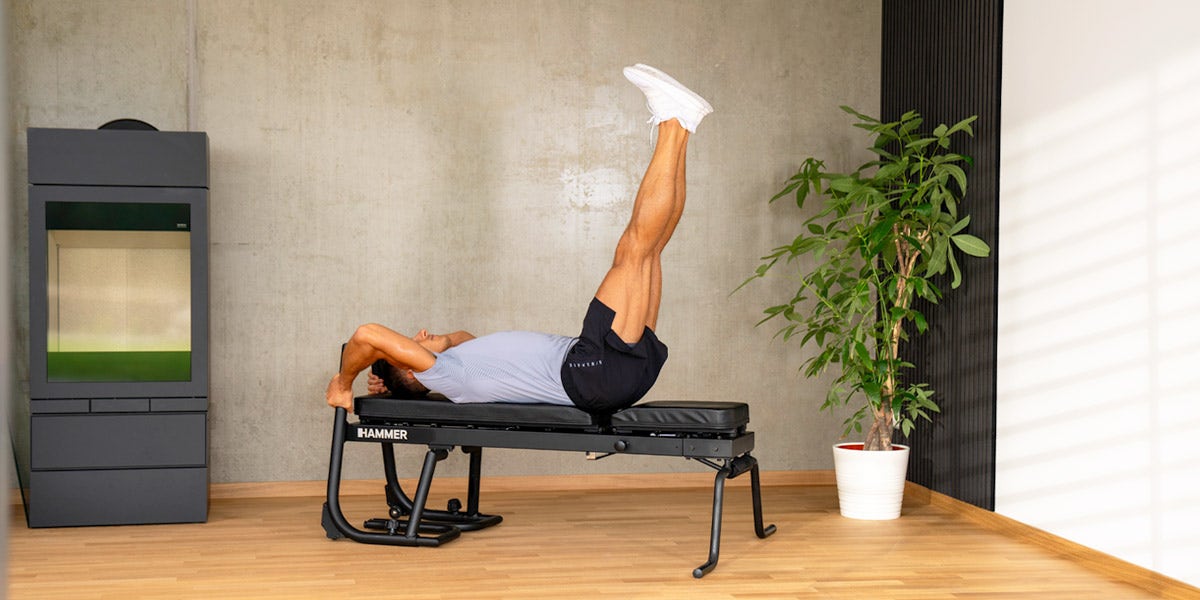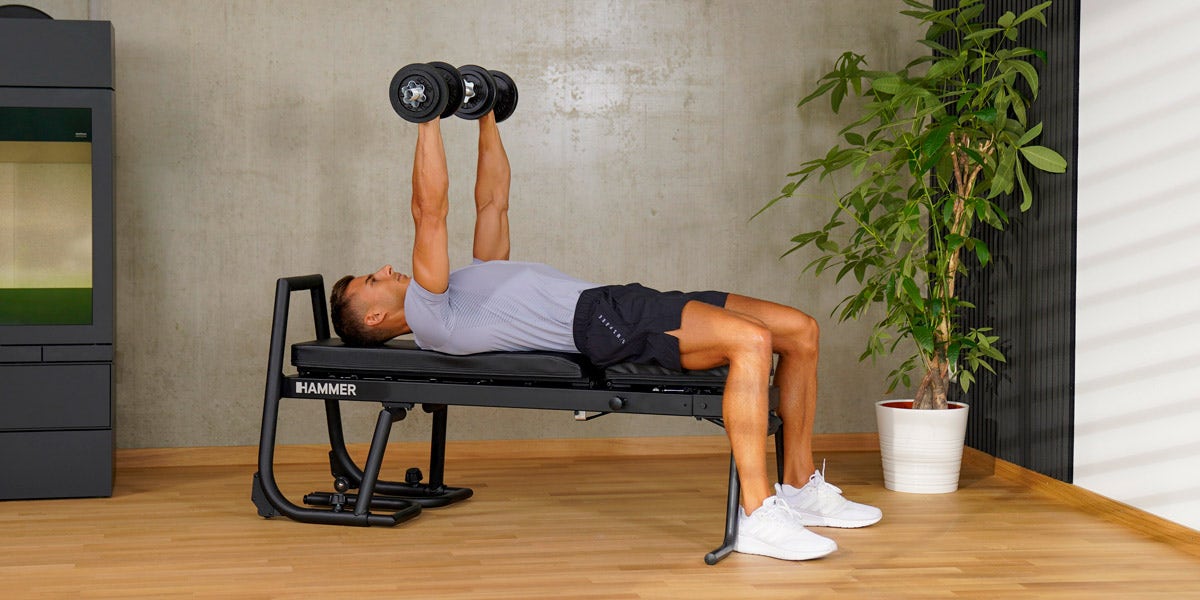 Bicep curls on the curl desk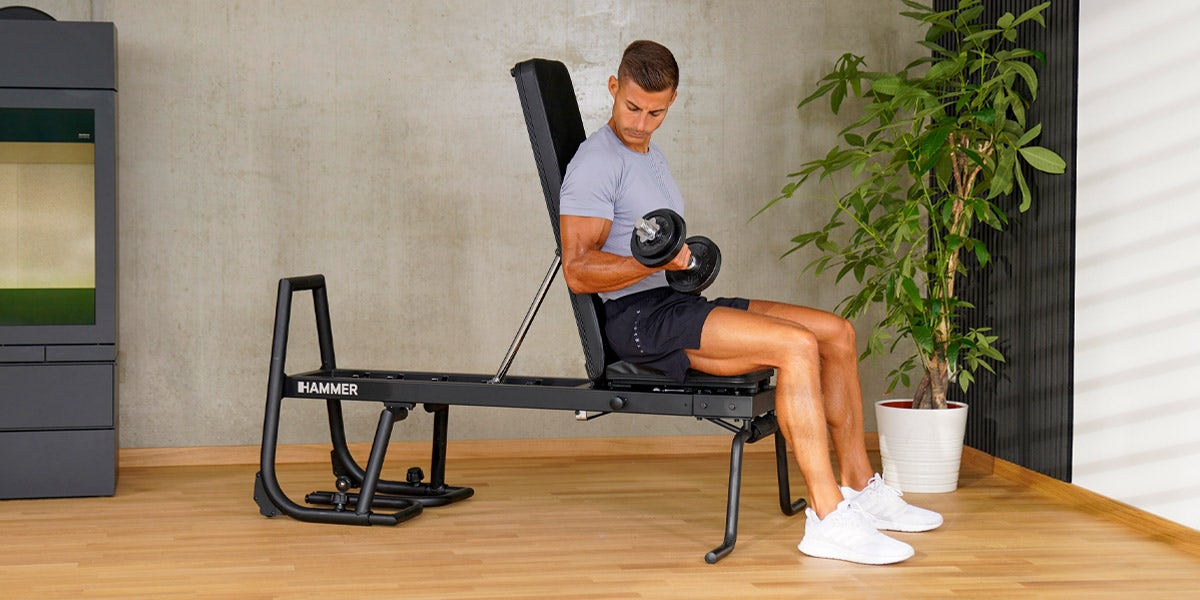 Negative rowing with incline bench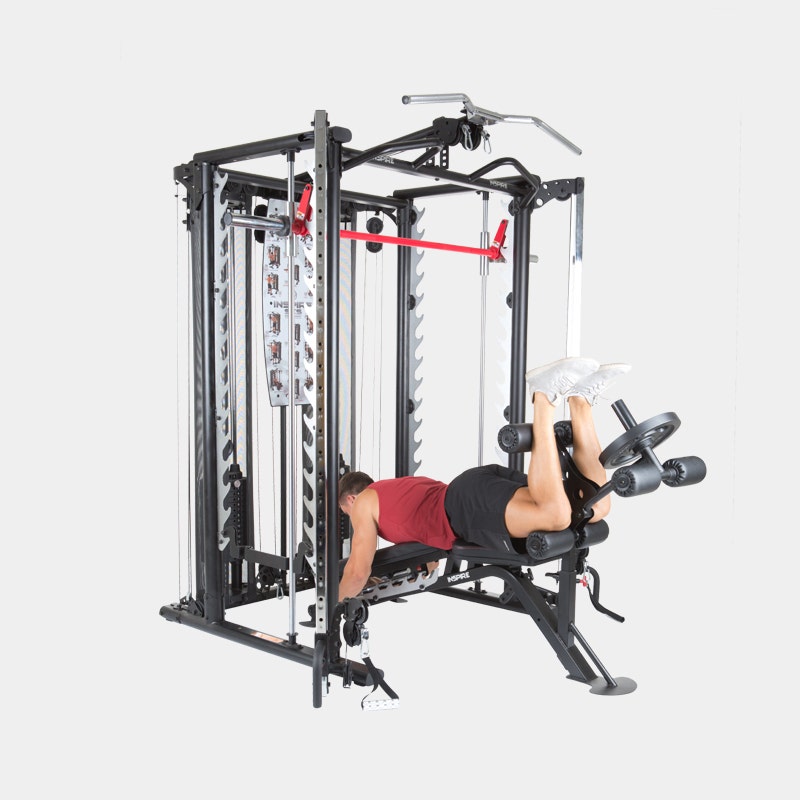 Leg curl training with leg module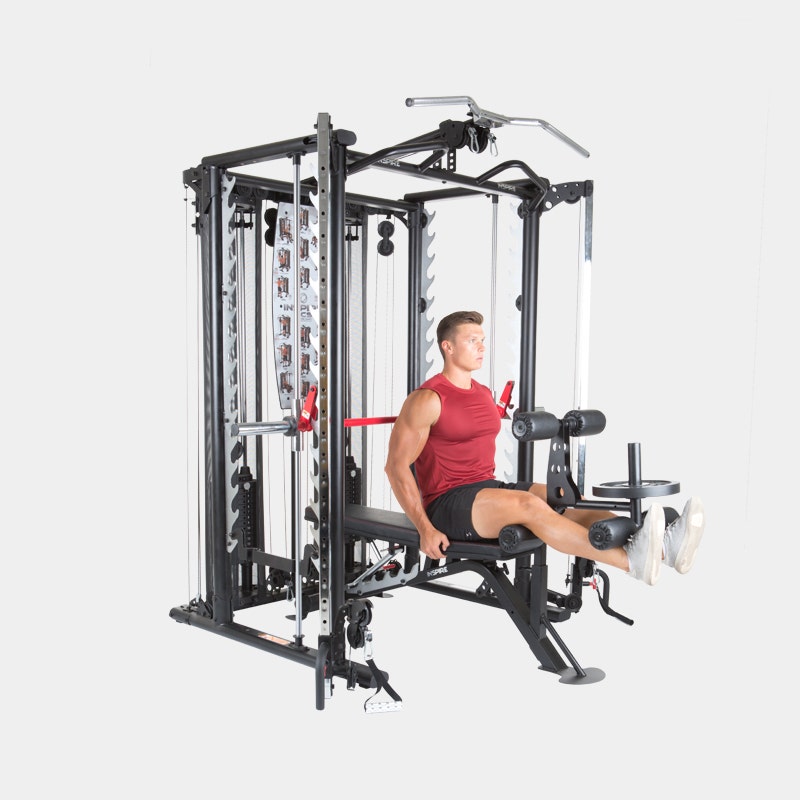 Leg extension training with leg module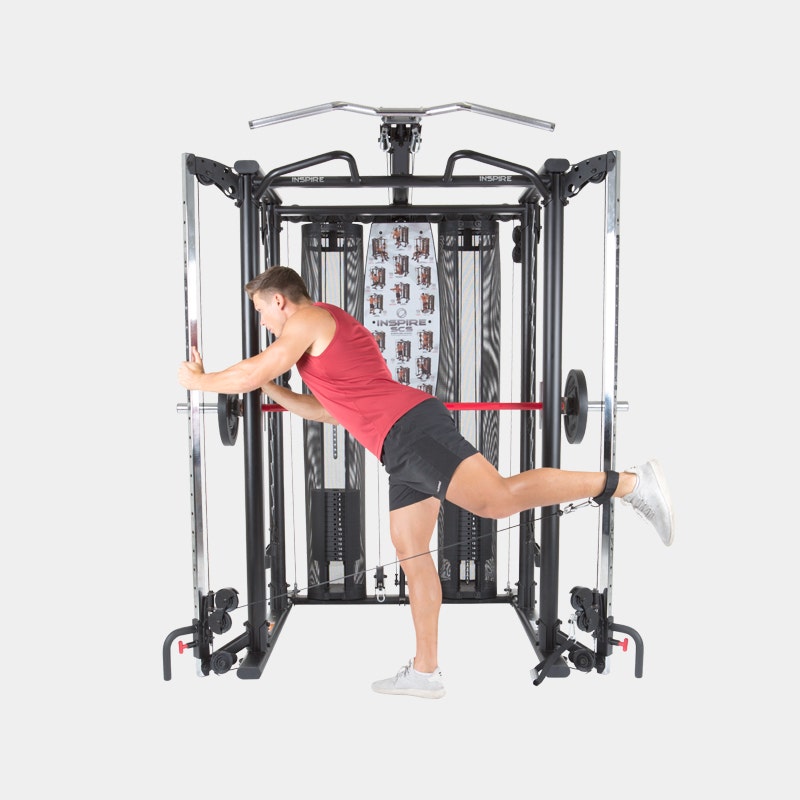 Leg raises with foot loop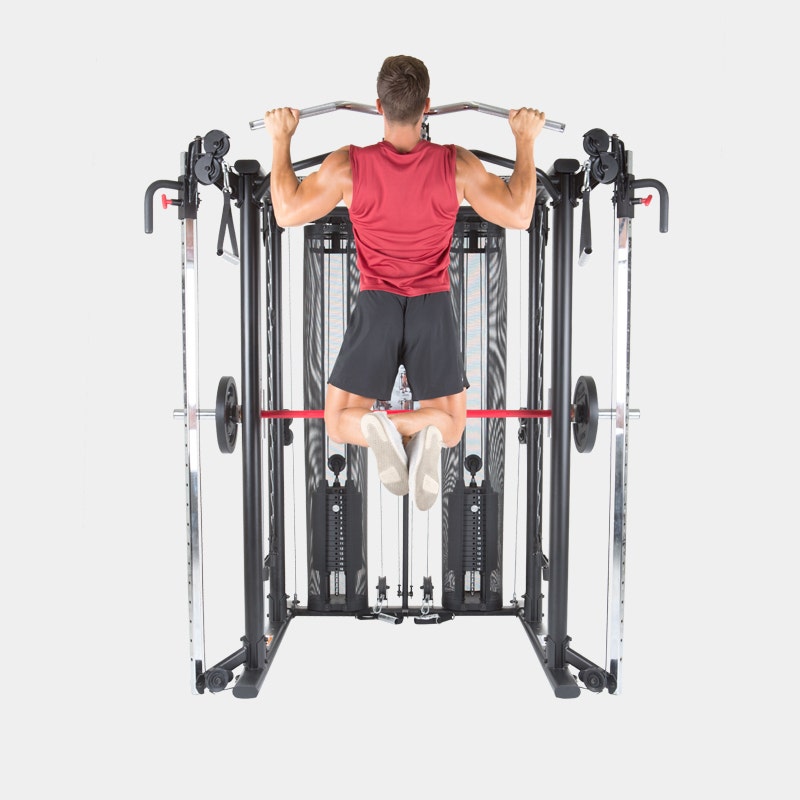 Pull-ups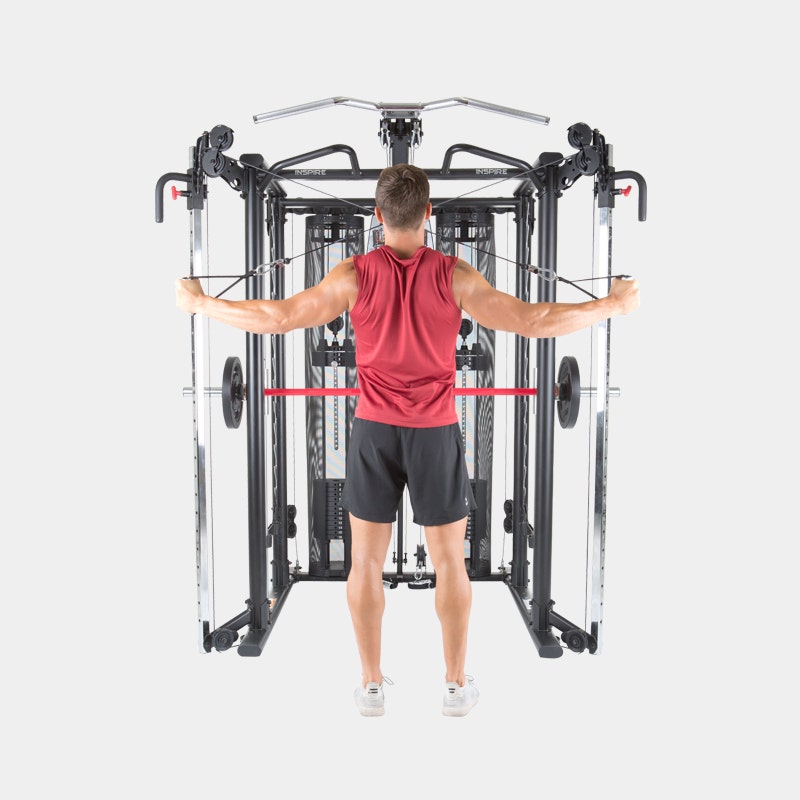 Cable crossovers for the back muscles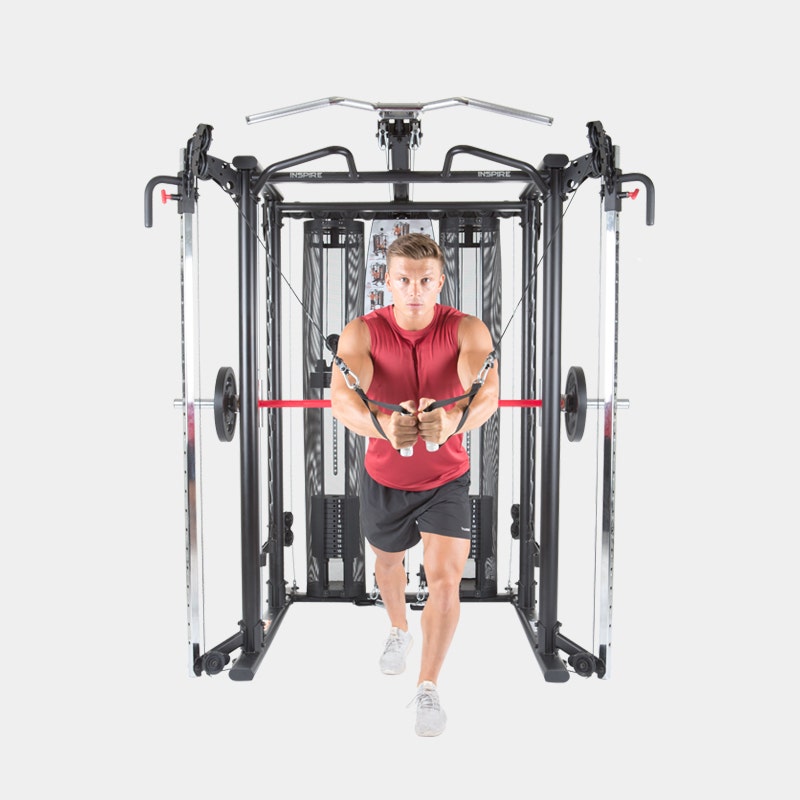 Cable crossovers for the chest muscles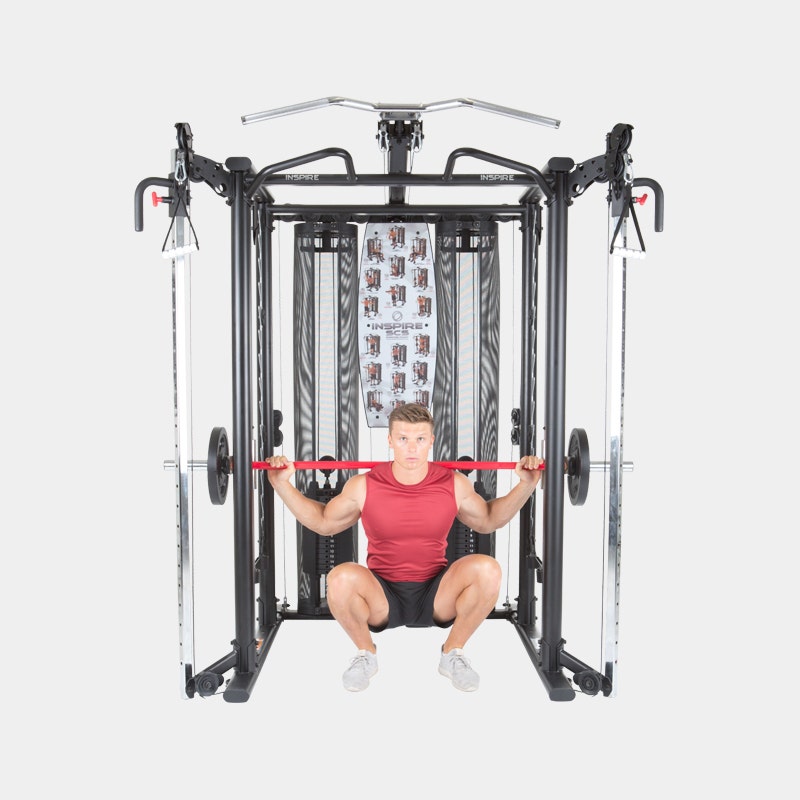 Squat on the multi press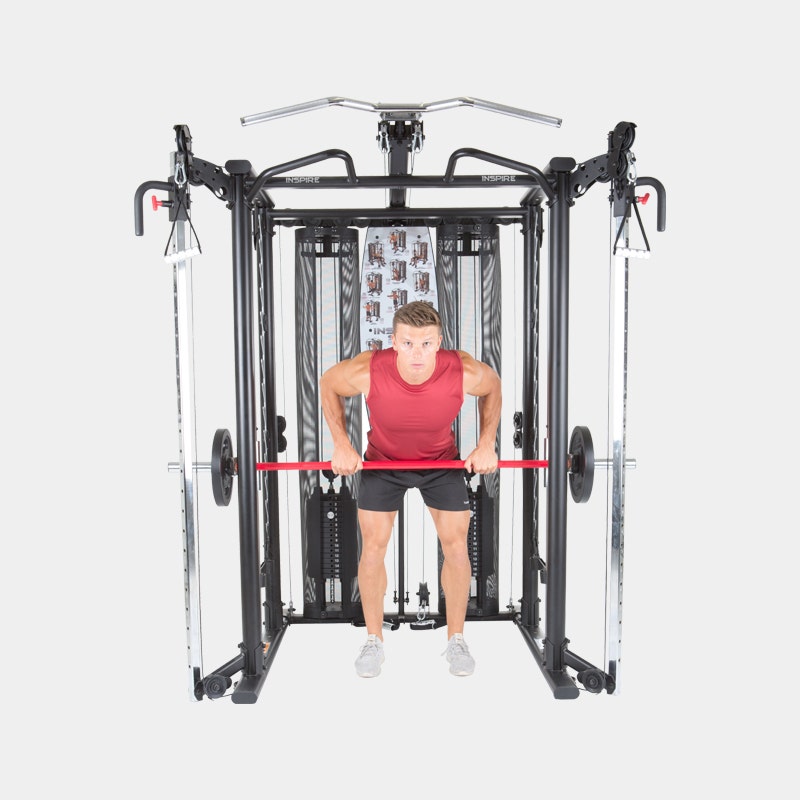 Deadlift on the multi press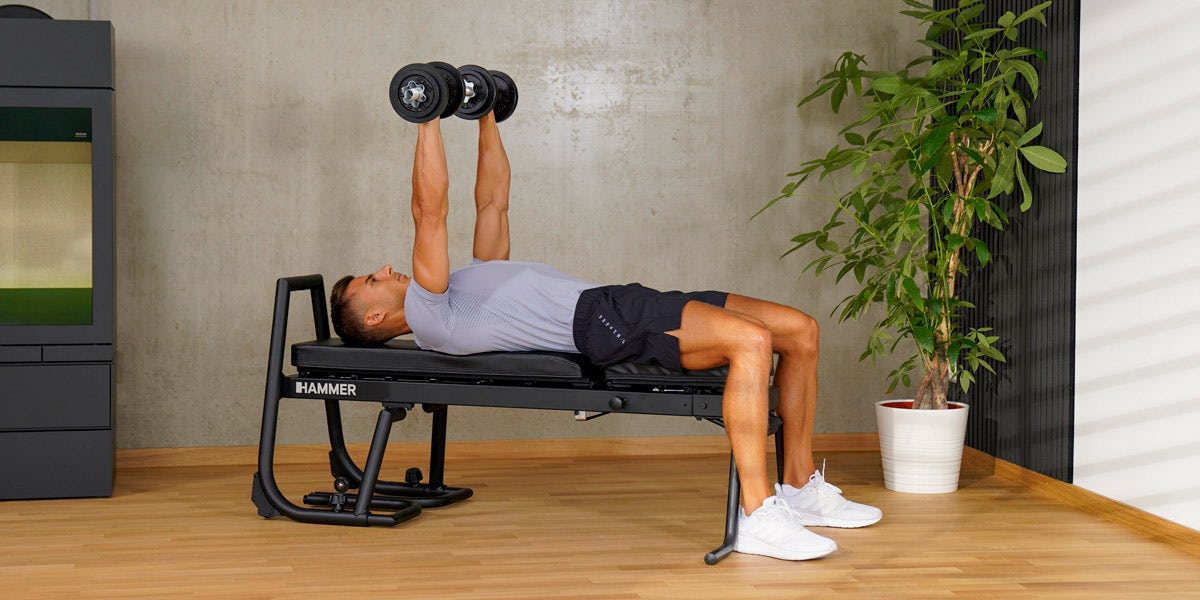 Powerful neck and defined shoulders
Side raises on the cable pulley are ideal for strengthening and stabilising your neck and shoulder area.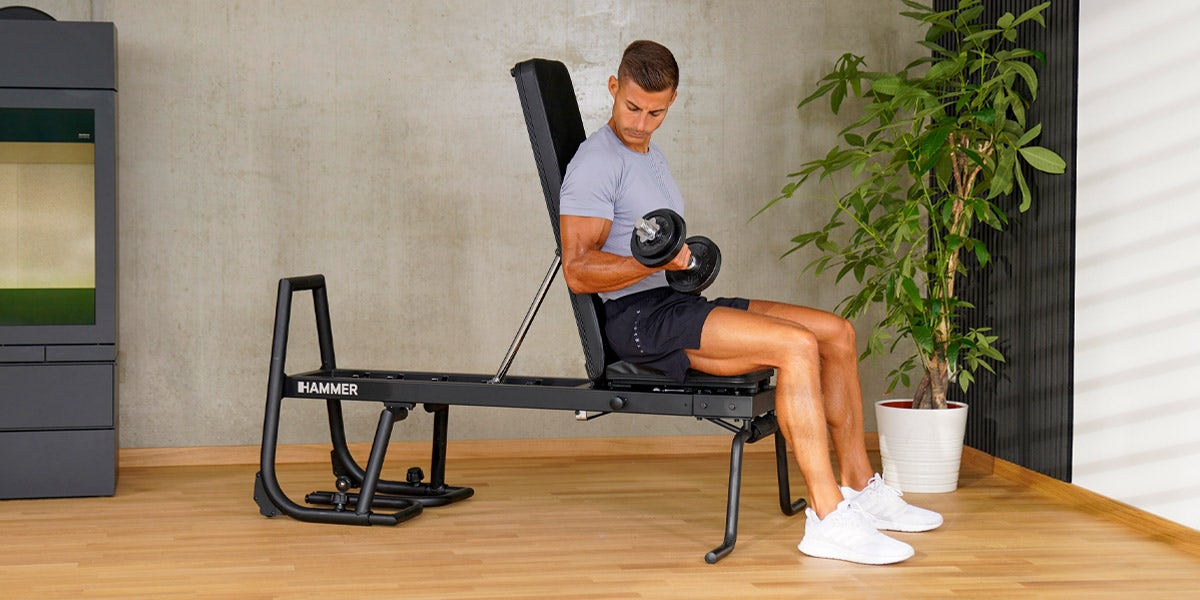 Targeted training for your chest muscles
With the two independent cable slides on the cable pull-up towers, you can train your chest muscles, especially with the butterfly exercise your chest muscles. You can quickly change the training angle to train even more effectively and more effectively and stimulate new muscles.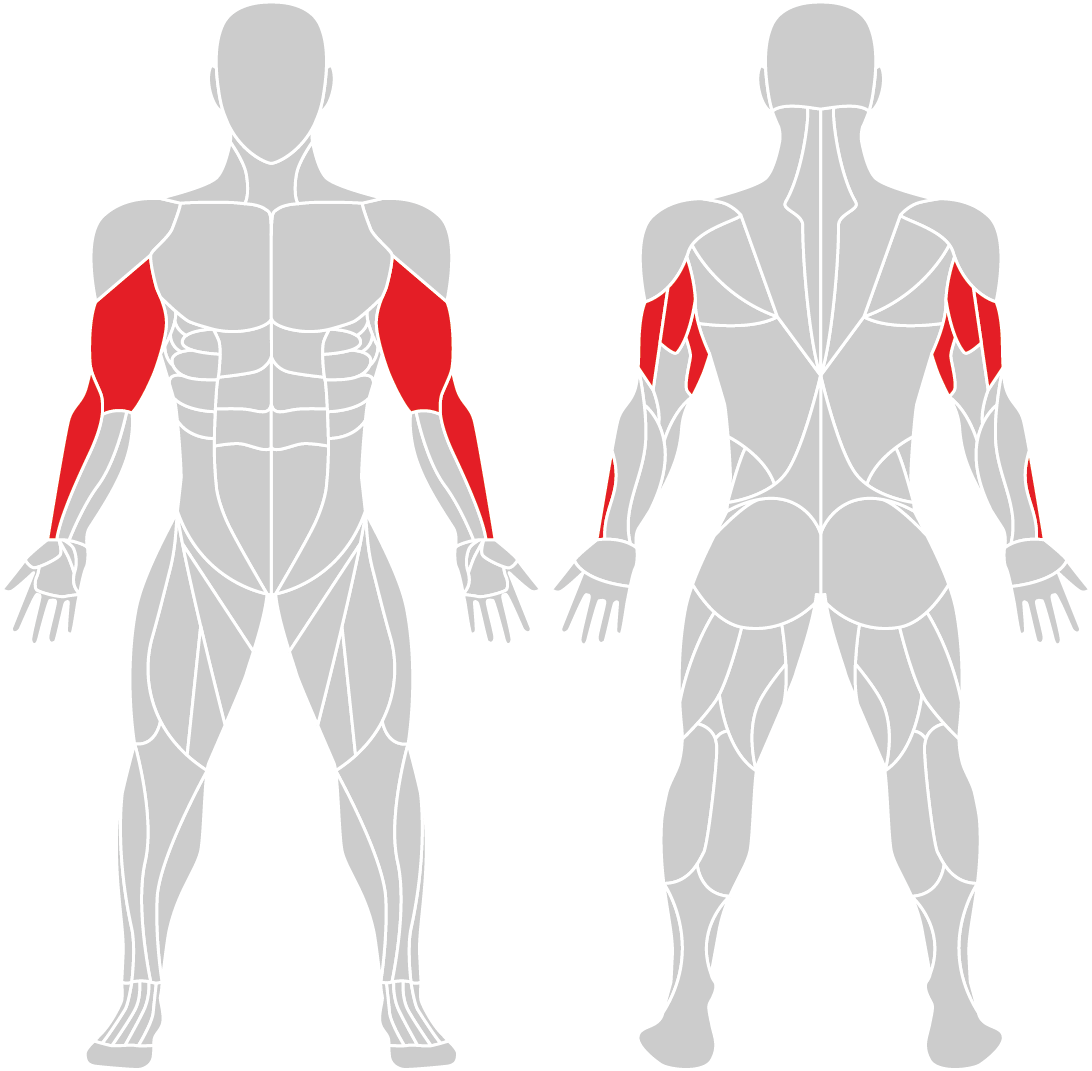 Training your upper arms
The adjustable pulley slides are perfect for tricep and bicep training. With the curl bar or the handles on the pull ropes, you can set different training angles and stimuli.
For your perfect posture
The weight station offers you a pull-up bar, which you can use to perform perfect pull-ups and perform other bodyweight exercises.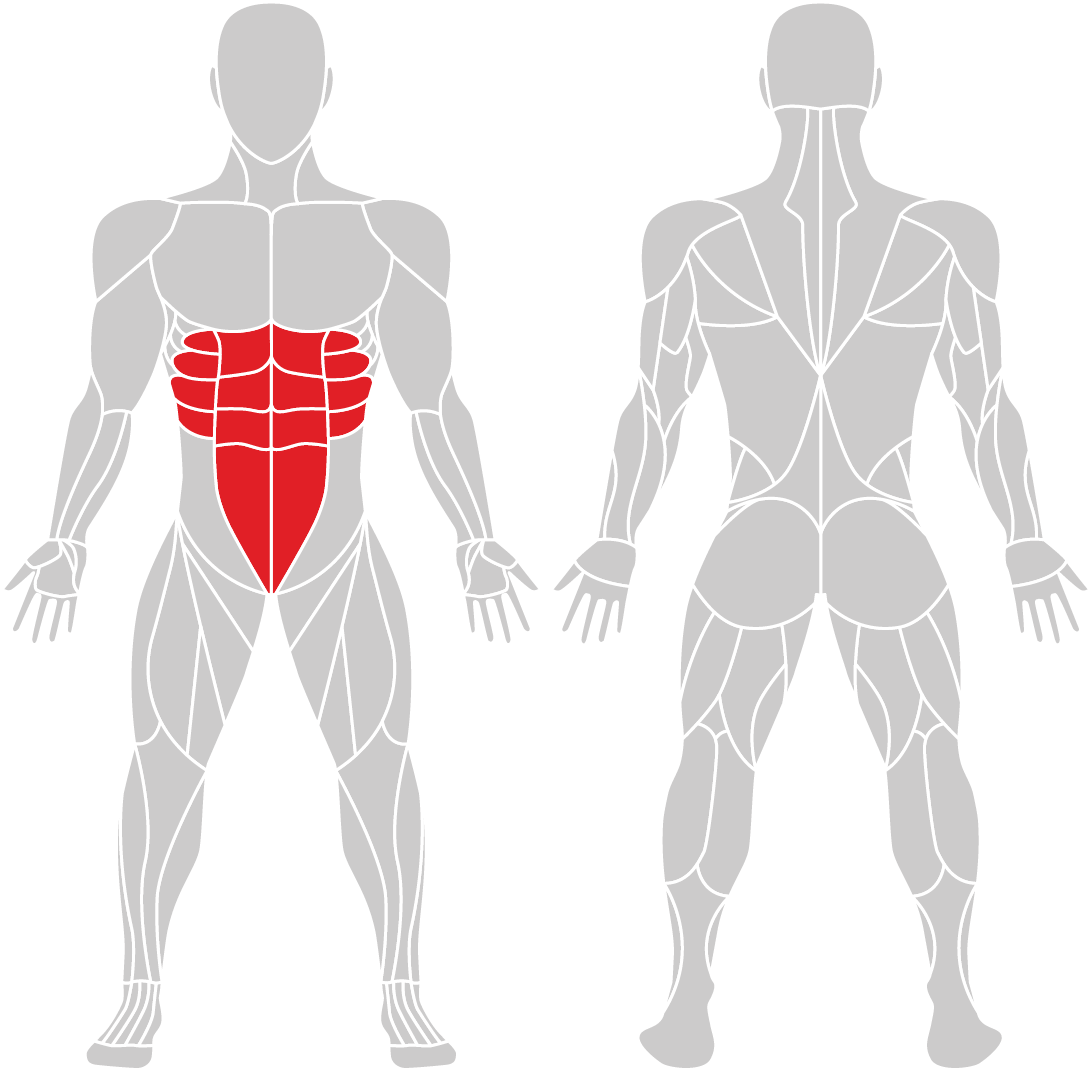 Optimum training of the abdominal muscles
With the help of the cable pulley, you can easily perform lateral rotational movements to activate your abdominal muscles. Crunches, kneeling in front of the cable pulley, primarily train the muscles on the inside of your abdomen.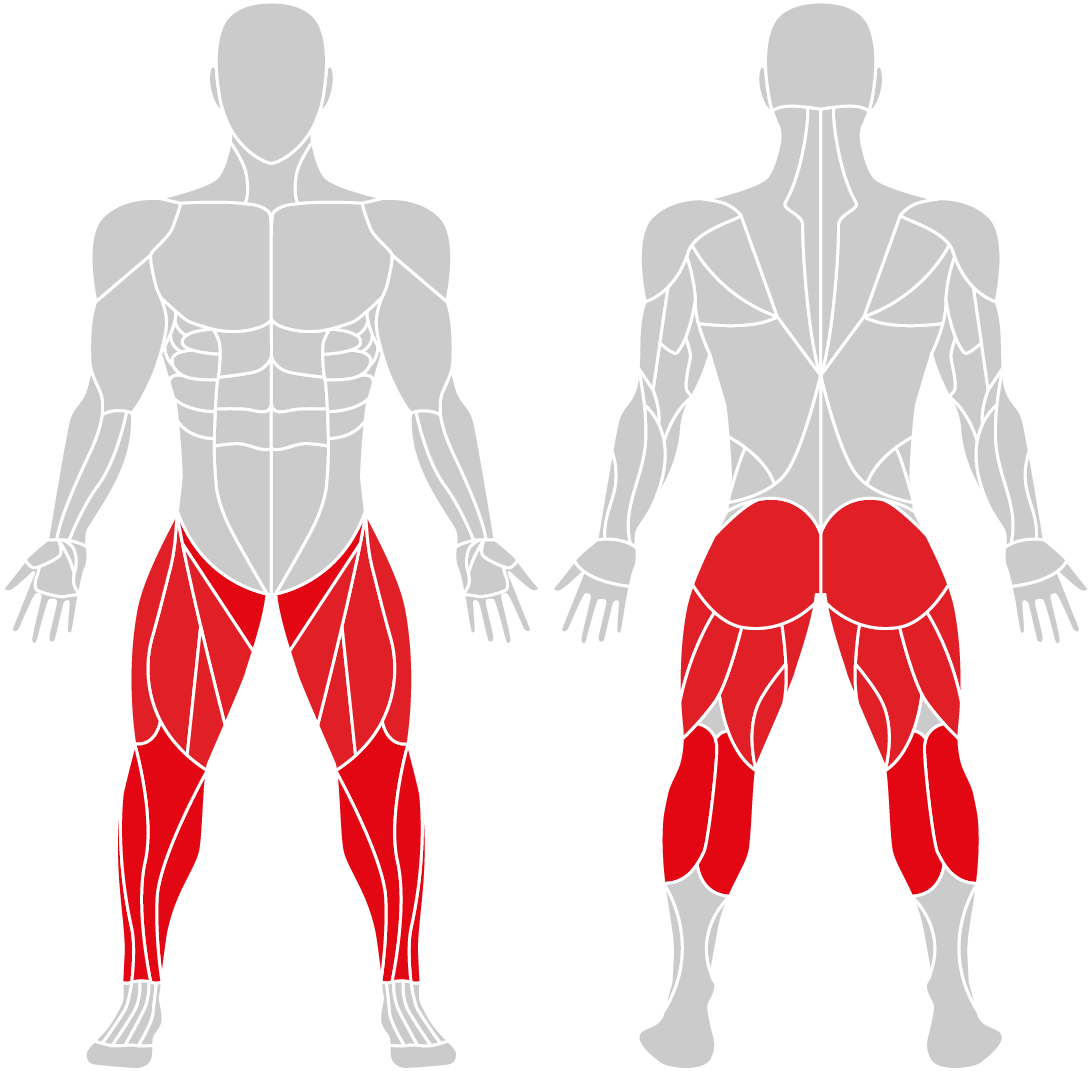 Stable and strong
By doing squats on the multi press or free squats on the power rack, you can customise your workout to suit your needs and get a perfect leg workout.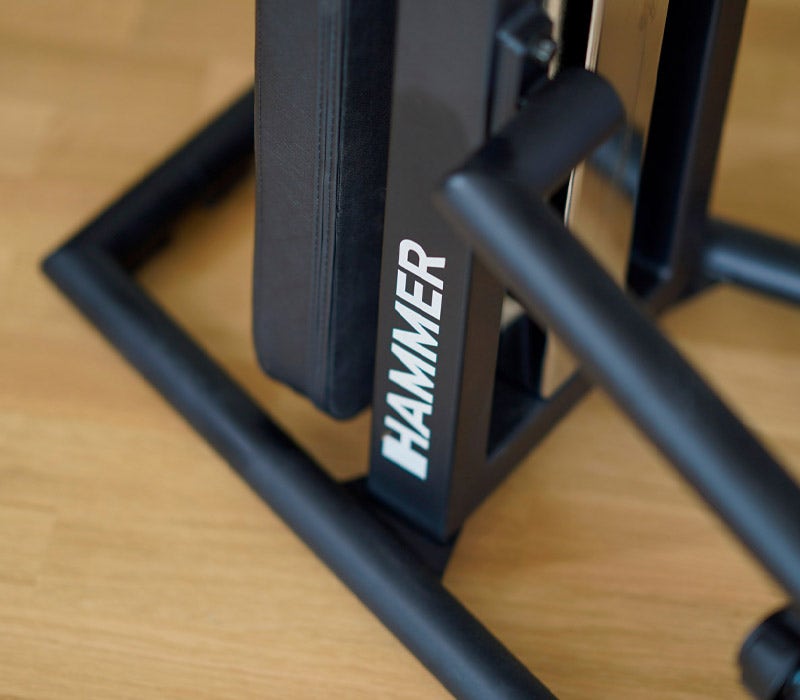 The Pro-Solid construction gives the device enormous stability and thus contributes to a wobble-free workout. Whether you're working out at a leisurely pace or pushing yourself to the limit, the Bench Pullup & Dip gives you peace of mind.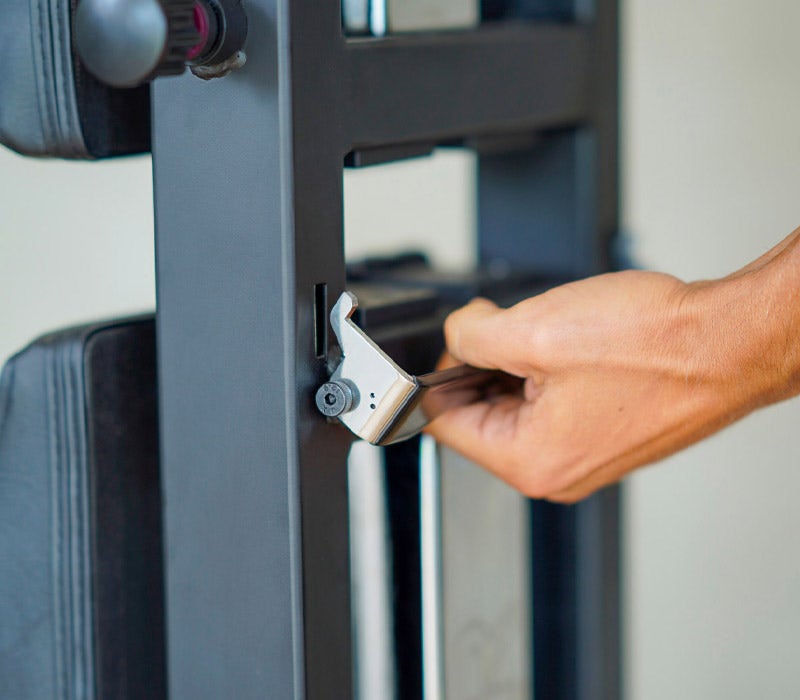 Time-saving height adjustment
The efficient adjustment not only enables a smooth training process, but also contributes to safety by allowing you to reliably fix the heights. A time and energy-saving solution for a more effective workout.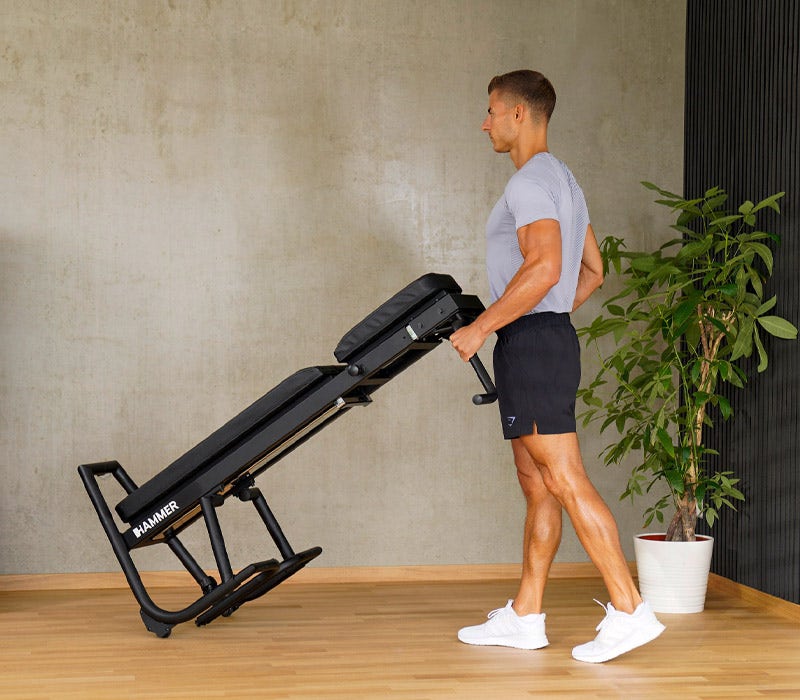 Always mobile
Whether you want to move the Bench Pullup & Dip around the room or conveniently push it to the side after your workout - our high-quality transport castors allow you to move the bench effortlessly. The soft castors are particularly "floor-friendly" and prevent scratches of any kind.
Adjust the angle of the backrest in 5 stages (30°/45°/60°/75°/90°) in seconds and effortlessly get into the perfect position for effective training sessions! The seat can also be adjusted up to 20° for all incline bench exercises. The Bench Pullup & Dip makes adjustments possible in no time at all, so you can continue your exercises without interruption.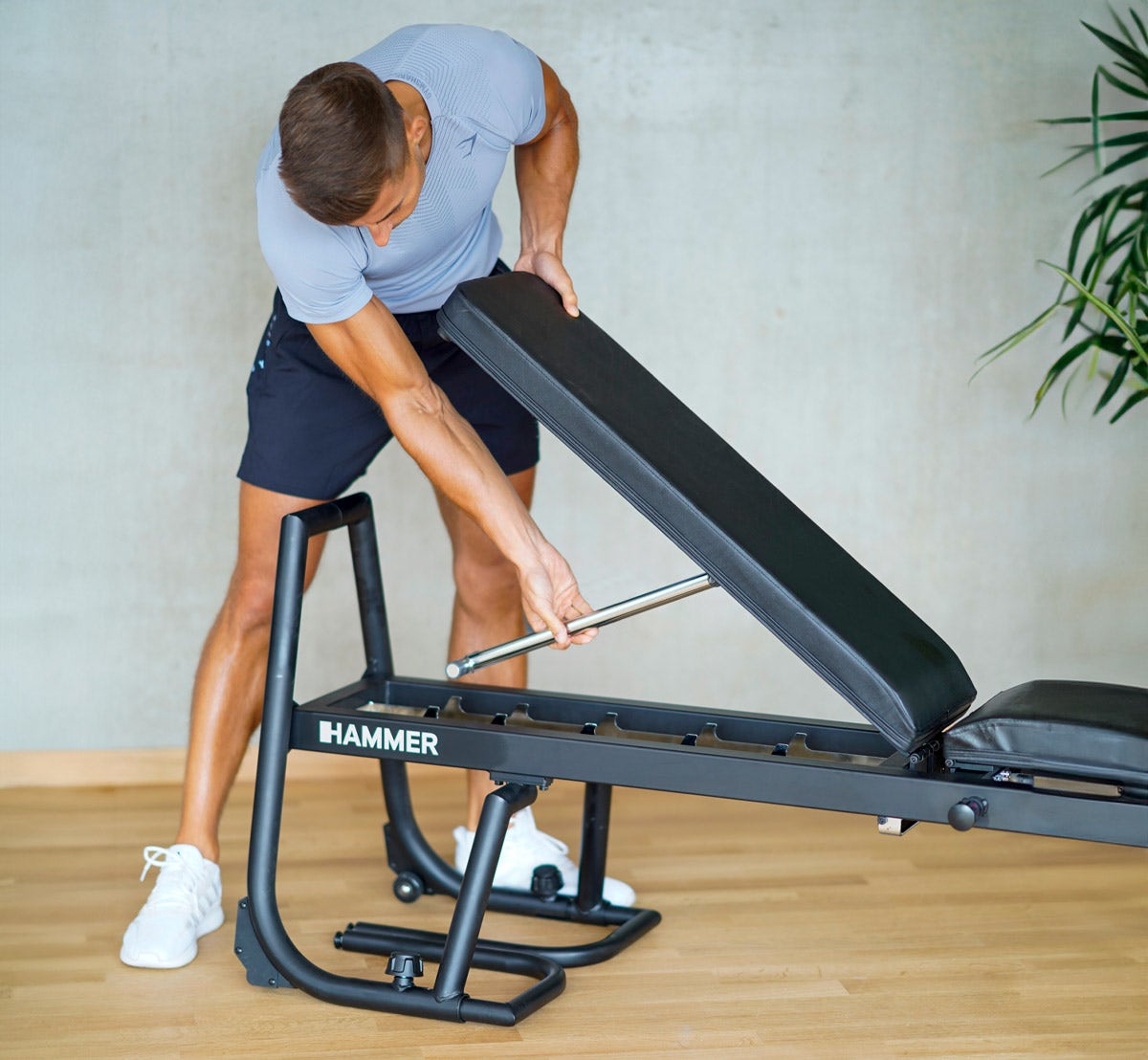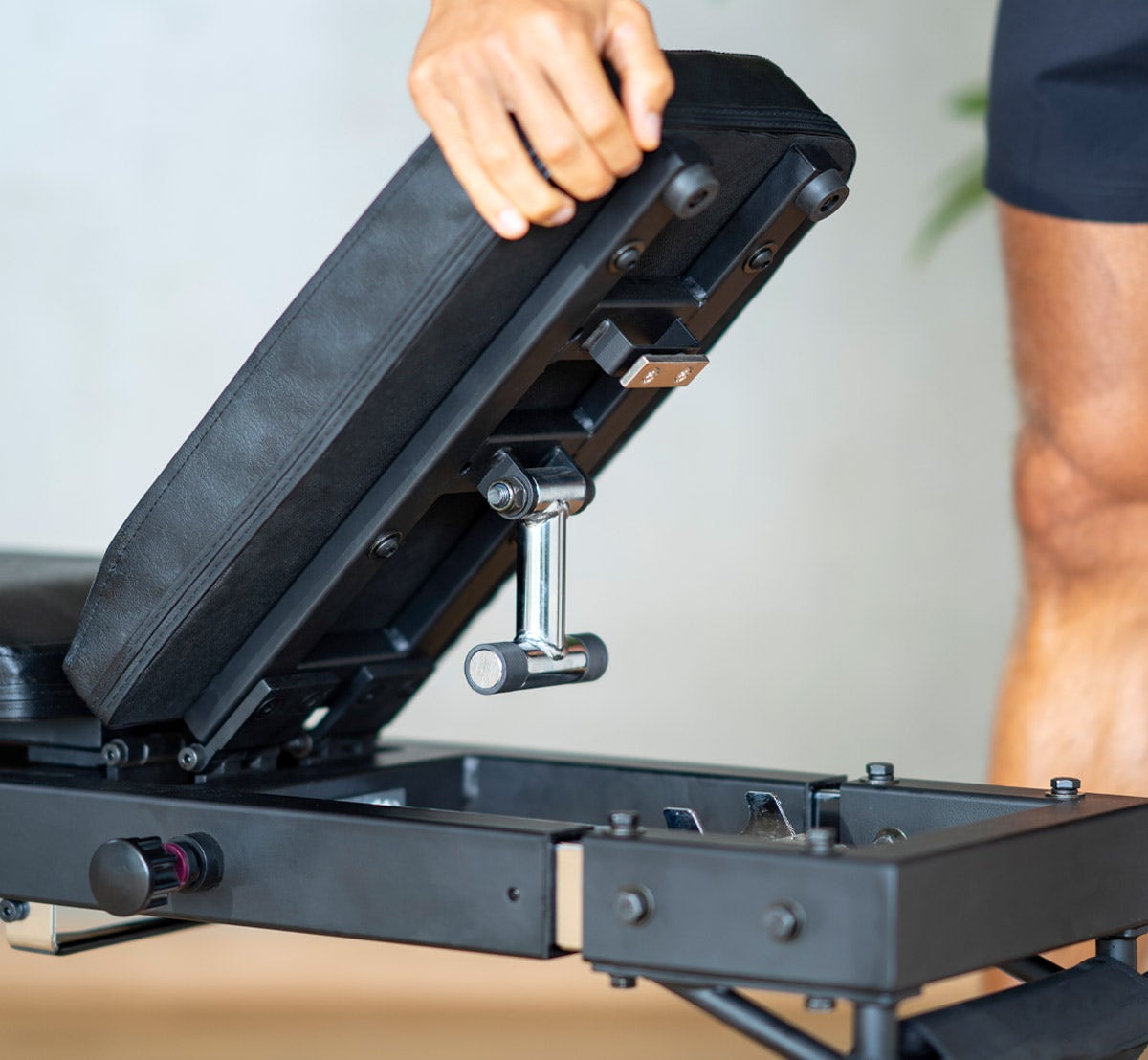 The high-quality magnetic lock on the seat cushion guarantees a fixed position during your workout. You can be sure that the pad will provide you with optimum support without slipping.
Expertise from our trainers
"I'm particularly impressed by the ease with which you can switch between dips, pull-ups and the incline bench. Thanks to the Smart-Switch adjustment system, you can switch between pull-ups, dips and other exercises in seconds without interrupting the flow of your workout."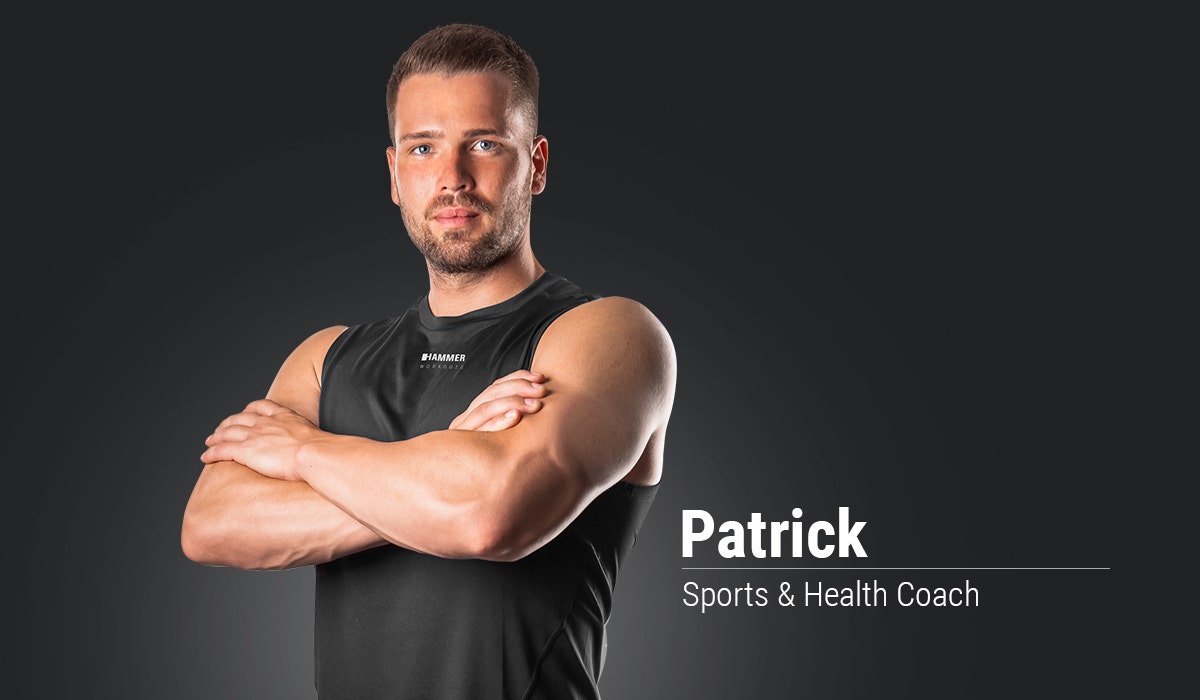 Dimensions and weight
Build up size (L x W x H)
Vertikal: 92 x 93 x 144-223 cm, Horizontal: 144 × 93 x 68-133 cm
Shipping
Delivery time
4-8 working days
Scope of delivery
Bench Pullup & Dip
Delivery Information
Delivery to curbside (Please leave your phone number when ordering, so we can arrange a suitable delivery date for you)
Private use
on the main frame
10 years
Clients ask, our fitness experts answer
Do you need more information about the product? Ask your question here. Our fitness experts will answer quickly and easily.
Our recommendation for you
Squat Rack

Special Price

€449.00

Regular Price

€899.00

Ferrum TX2

Special Price

€799.00

Regular Price

€999.00

Autark 1500

Special Price

€1,299.00

Regular Price

€1,599.00