HAMMER Store Hannover
Contact
Berliner Allee 19
30175 Hannover
For your visit, there are two parking spaces directly in front of the shop. There is a public car park opposite, on the shopkeepers' square.
Experience our best products live
We look forward to welcoming you personally to our HAMMER store. You will find a wide range of fitness equipment for your home, which you can of course test on site. Our HAMMER experts will advise you personally and individually, answer all your questions and are happy to help you before, during and after your visit.
As soon as you have chosen your perfect fitness equipment, you can take it home or have it delivered and assembled by us.
Our latest reviews
Der Hammer Store in Hannover hat mich mit seinem exzellenten Service beeindruckt. Ich war auf der Suche nach einem Laufband und wurde vom gesamten Bestell- und Lieferprozess bis hin zu den späteren Absprachen positiv überrascht. Das Personal war äußerst hilfsbereit und kompetent. Die Bestellung wurde effizient bearbeitet und die Lieferung erfolgte pünktlich. Die Mitarbeiter waren freundlich und unterstützten mich bei meinen Anliegen. Der Kundenservice war ausgezeichnet. Ich kann den Hammer Store in Hannover wärmstens empfehlen. Vielen Dank für den großartigen Service und macht bitte weiter so.

Nach einer ausführlichen persönlichen Beratung habe ich mich für den Kabelzug Inspire FT1 entschieden. Die Lieferung dauerte nur 4 Tage. Die Qualität von dem Gerät ist super. Ein kleines Plastikteil war leider kaputt aber die Reklamation verlief reibungslos. Top Beratung, Top Gerät, Top Service - 5 Sterne

Auf der suche nach einem Box-Set bin ich im Hammer Store Hannover fündig geworden. Herr Bastian Wittig hat mich sehr gut und freundlich beraten. Nach nur einem Tag wurde die Ware gut verpackt geliefert. Dafür einen Daumen hoch, danke.
Our experts in the Hanover shop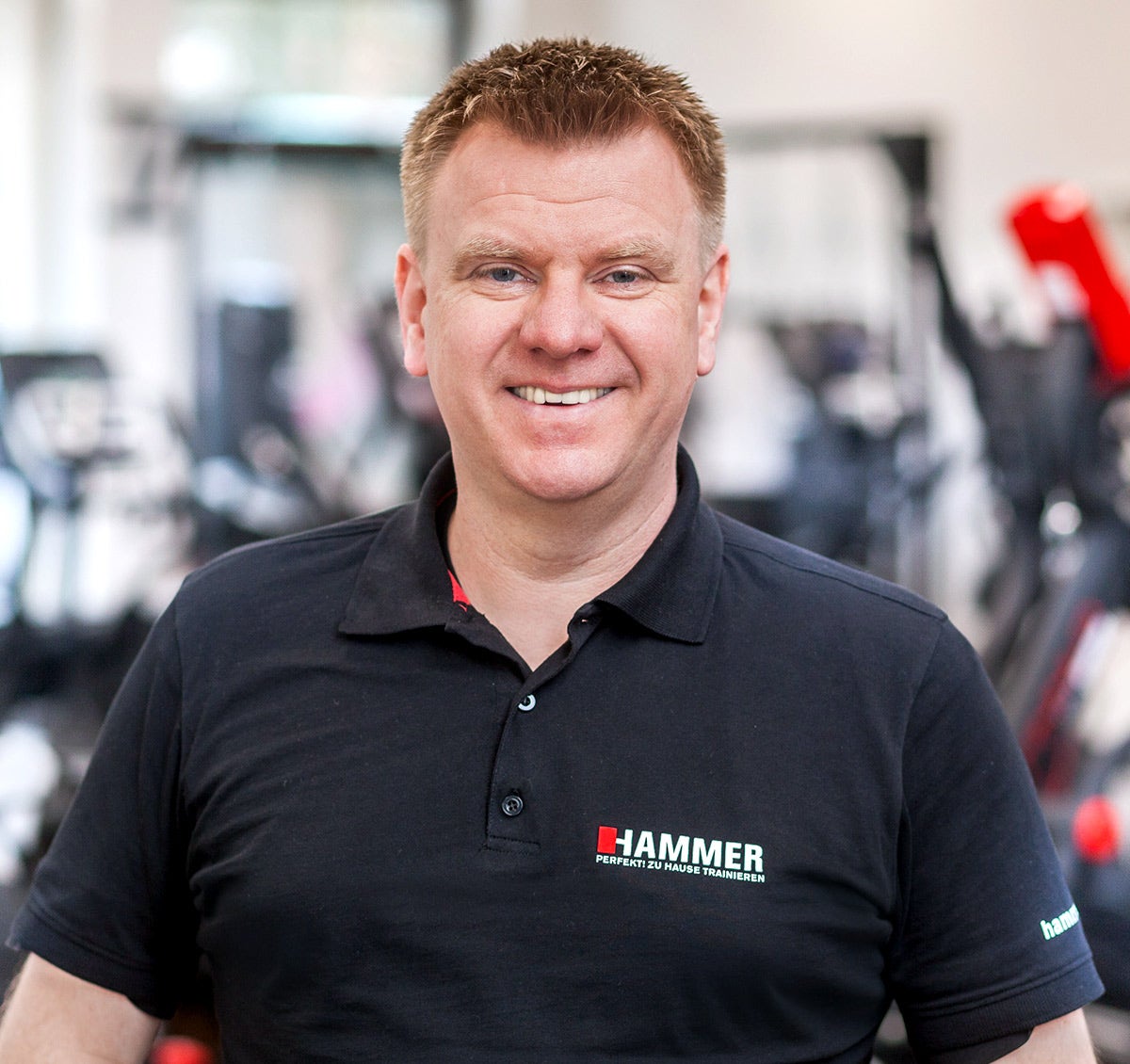 Sven Prust
Regional Manager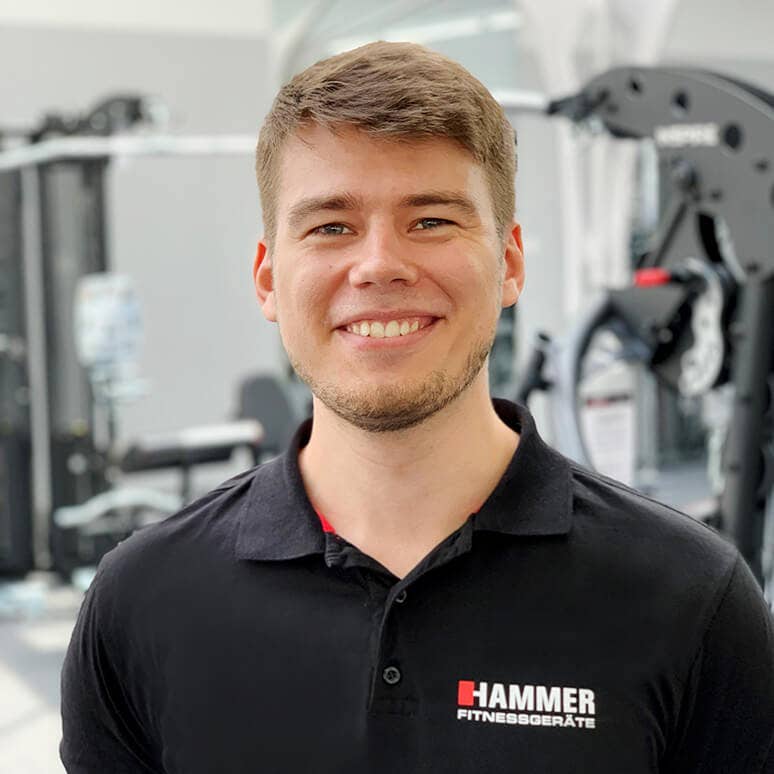 Bastian Wittig
Deputy Store Manager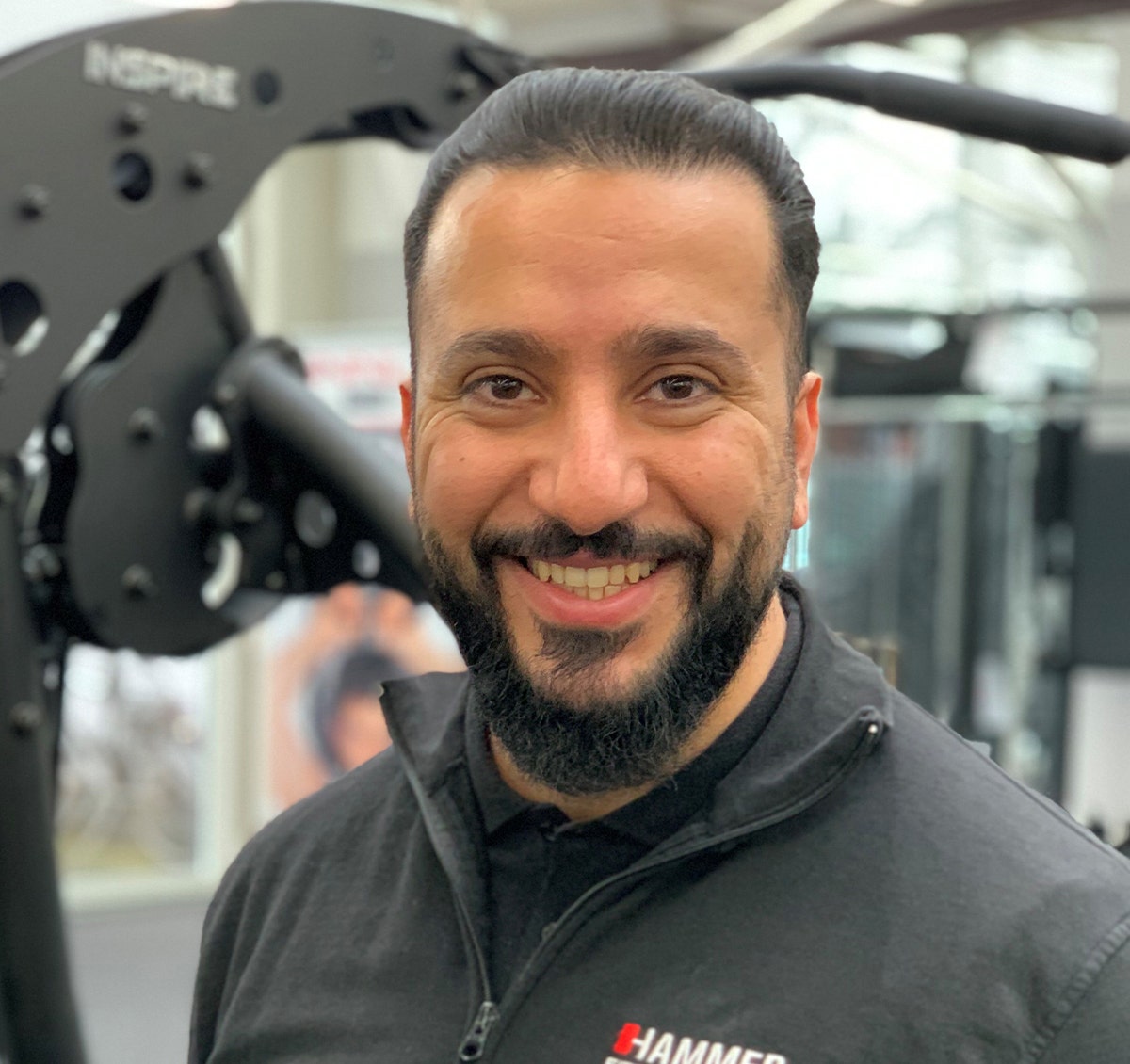 Zuheel Hasso
Sales Consultant
Buy fitness equipment in Hanover
Now you can find your new HAMMER fitness equipment in Hanover! In the HAMMER shop you can test your new equipment on site in more than 400 m², get personal advice from HAMMER experts and easily choose and buy your training equipment for your home gym. It's a 10-minute walk from the main station / ZOB and the Hauptbahnhof Hannover underground station. If you want to come by car, there is parking directly in front of the shop or a public car park about 100 metres away. Of course, you can also have your new fitness equipment delivered directly to your home.
Test your new fitness equipment directly on site
Convince yourself of the quality of the HAMMER training equipment. There are many different pieces of equipment waiting for you to test on site, so that you can try out and buy your perfect piece of fitness equipment for your home. Whether you want to buy a weight bench, ergometer, exercise bike, cross trainer, weight station, rowing machine or treadmill - put your new favourite product through its paces. The HAMMER experts will advise you personally and individually in the segments:
Endurance training:
Cross trainer, rowing machine or treadmill - find the perfect machine to train your endurance.
Strength training:
Try out different weight stations for every fitness level for your strength training.
Health sports:
We have the equipment you need for your health sport.
Wellness:
The regeneration phase is important for your muscles to grow. Reward yourself with HAMMER products after your workout.
You want to train at home in studio quality, but you are not yet sure about the choice of fitness equipment?
No problem! In our HAMMER store in Hanover you can test different fitness equipment for your home. This ensures that you buy the perfect sports equipment for your home gym and that it is optimally suited to you and your fitness goals. Our team in Hanover will adjust everything individually to your needs and after a professional instruction you can start with the test training. We are also happy to advise and recommend the right small equipment or suitable fitness accessories so that you can achieve your training goals even more effectively and quickly. After your visit to our store, you can take your time to decide which fitness equipment suits you best. And then the sports and fitness sessions can begin at home.
The perfect fitness equipment for companies from Hanover
Is the health of your employees important to you? Do you want to invest in the fitness of your employees? We would be happy to work with you to develop individual solutions for a healthy working atmosphere in your company, taking into account budget and space.
Payment methods
In our HAMMER Store Neu-Ulm you can pay as follows:
Cash
EC card
Visa
Mastercard
American Express
Santander hire purchase
in individual cases a bank transfer of the invoice amount is possible
Your HAMMER products at a glance - buy fitness equipment in Hannover
For your endurance training at home, we offer exercise bikes, cross trainers, elliptical trainers, ergometers, rowing machines, speed bikes or treadmills in the store and together we determine which cardio machine best suits you and your goals. Because effective and successful endurance training gets your circulation going, strengthens your immune system, strengthens your muscles, tones your tissue and promotes fat burning. At the same time, endurance training has a calming effect and you can reduce stress.
Strength training is exactly the right thing for a strong and toned body. With a weight station, a weight bench, various dumbbells and weights, a pull-up bar or a back or ab trainer, you can strengthen your muscles and show your body what it's made of. Burn calories, strengthen tendons and ligaments, reduce body fat, let your muscles grow and tone your body with HAMMER strength equipment - all from the comfort of your own home.
Discover your new fitness equipment in the Hannover Store and start your endurance or strength training at home. You can easily test your new favourite product on site, take it home directly or have it delivered and assembled by us.
You have questions about our fitness equipment?
We at the HAMMER Store in Hanover are happy to advise you on both test training and purchasing and support you in achieving your fitness goals. On weekdays we are open between 10:00 and 19:00 and on Saturdays our store is open between 10:00 and 18:00. Come and see us!