Work Time Today:
10:00 - 19:00
Experience our best products live
We look forward to welcoming you personally to our HAMMER store. Here you will find a wide range of fitness equipment for your home, which you can of course test on site. Our HAMMER experts will advise you personally and individually, answer all your questions and are happy to help you before, during and after your visit.
Once you have chosen your perfect piece of fitness equipment, you can take it home with you or have it delivered and assembled by us.
Experiences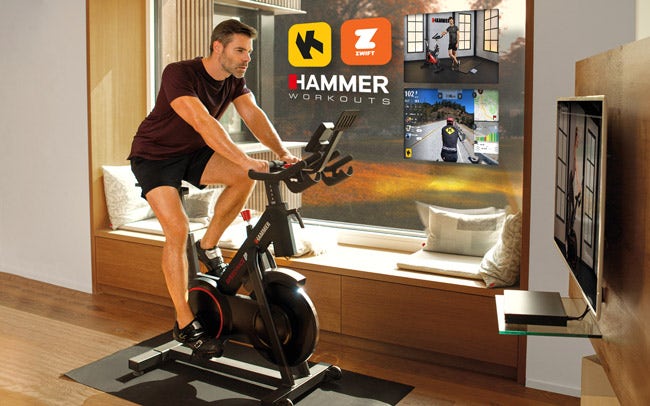 Test training apps
Experience the wide range of our digital offer for free in your local store. Train live tracks with the Kinomap training app and Zwift on the Crosstrainer , Speedbike , Ergometer or Treadmill or let our experienced coaches inspire you with HAMMER Workouts and really power you up.
Discover our digital training apps like Kinomapp, Zwift & HAMMER Workouts for free in your store now.
Customer reviews
Our latest reviews
Schon das zweite Mal wurden wir sehr kompetent beraten. Egal welcher Mitarbeiter, alle sind kompetent, freundlich und gehen auf die individuellen Wünsche ein. Zu erwähnen ist auch die Betreuung nach dem Kauf und die Lieferung.

Super nette und kompetente Beratung. Produkt (Speedbike) ist auch sehr gut.

Hr. Lentschig hat mich super beraten am Donnerstag den 12.10. Wollte ein bestimmtes Fitness Gerät das ich dann auch gefunden habe für mich perfekt. Würde immer wieder mich entscheiden vor Ort sich beraten zu lassen. Denn jeder kann Geräte sofort testen. Vielen Dank nochmal für diese top Beratung.
Expert Team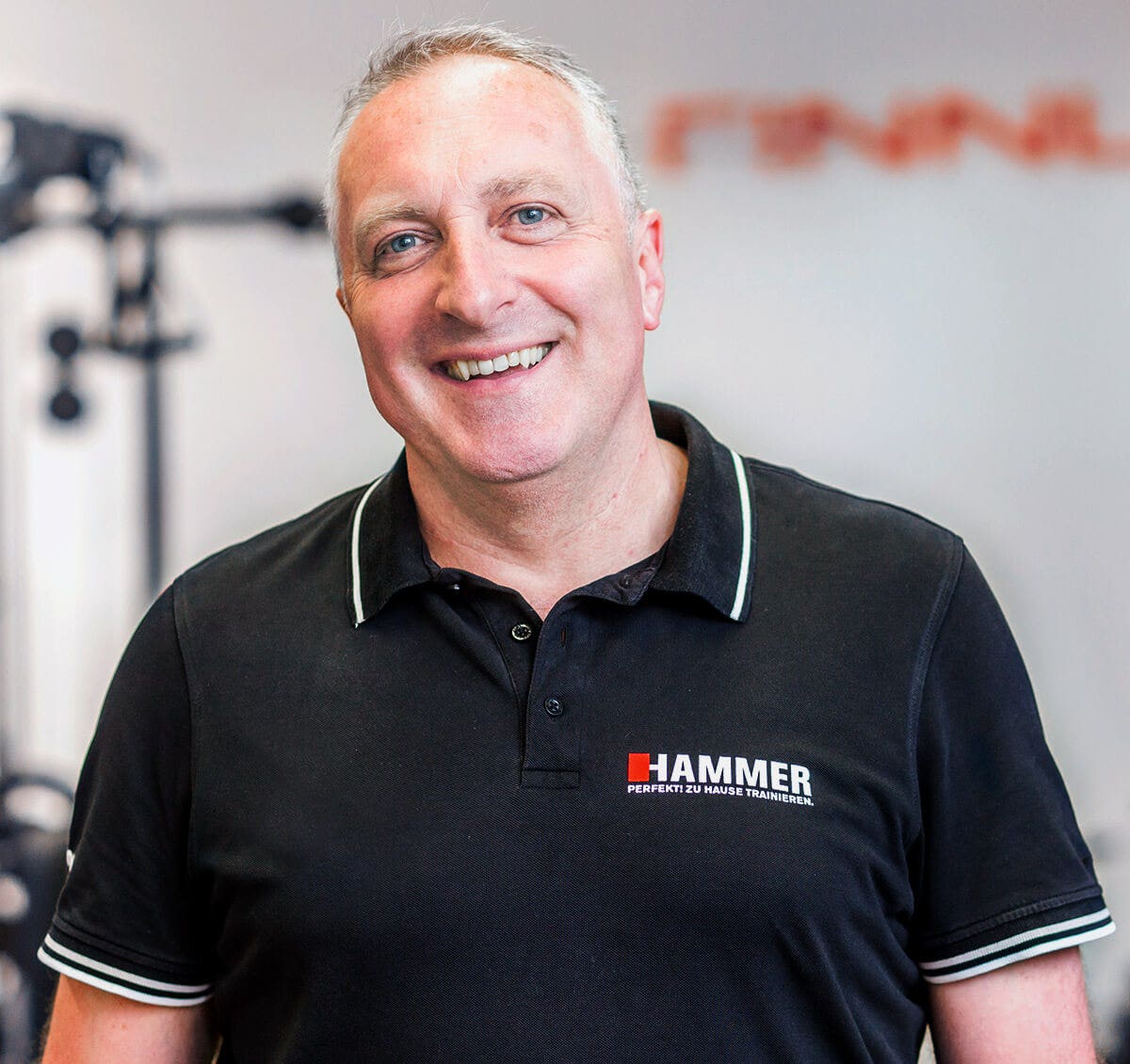 Peter Lentschig Store Manager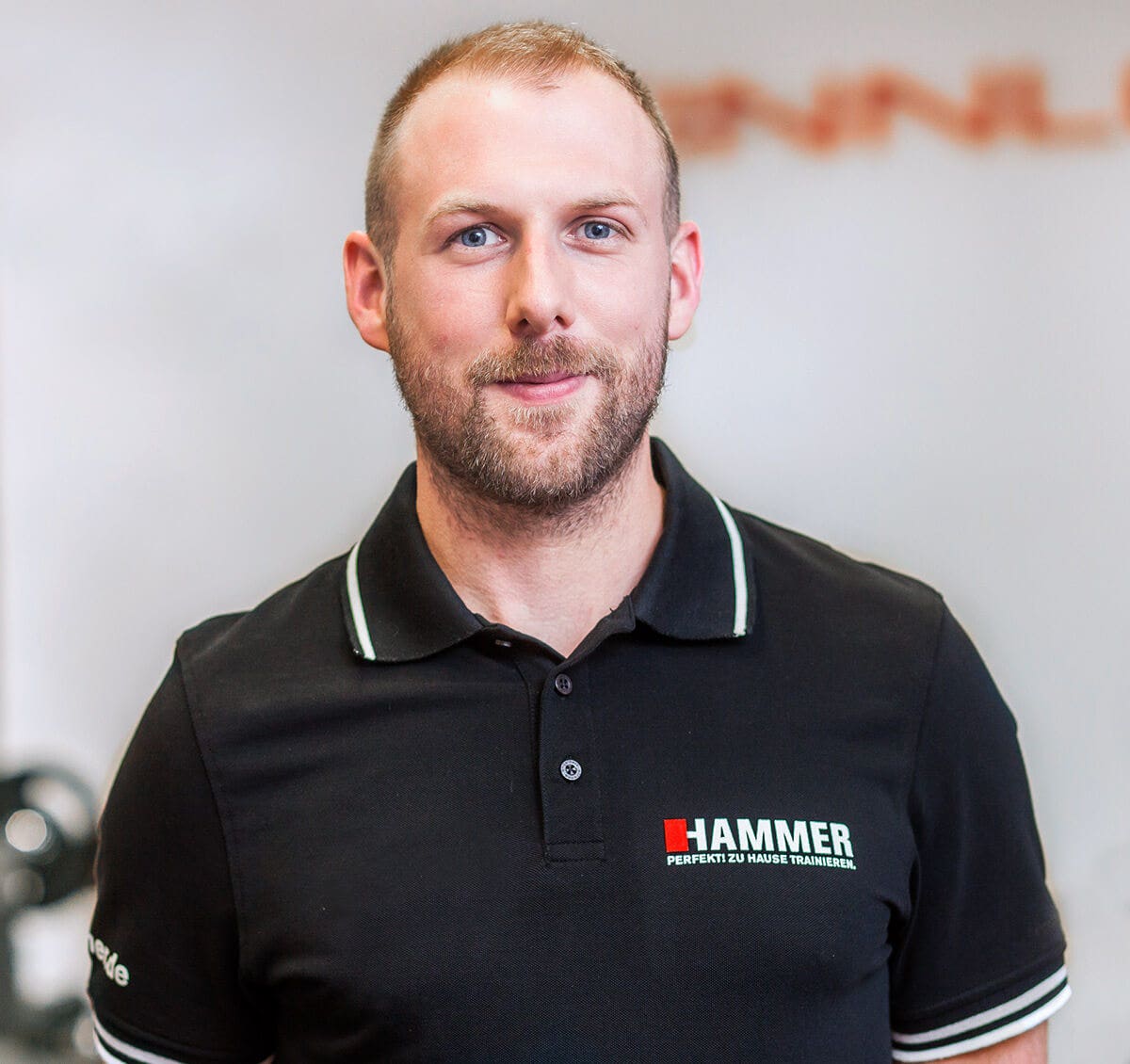 Dominik Loew Deputy Store Manager
Payment methods
Cash
EC card
Visa
Mastercard
American Express
Santander hire purchase
in individual cases a bank transfer of the invoice amount is possible
Buy fitness equipment in Munich - direct from the manufacturer
Fitness equipment, wellness and more directly from the manufacturer - that's what the HAMMER Store in Munich stands for. You will find over 600 products from the HAMMER brand world in our Fitness Store. Test all fitness equipment in detail and find your personal favourite with the help of our competent store team. This is how you can get started with effective home training! Our competent fitness and fitness equipment consulting team is looking forward to your visit.
Experience the world of home fitness at the HAMMER Store Munich
You will find over 600 fitness brand products from HAMMER SPORT AG in our Munich fitness equipment store. Test the complete range of HAMMER SPORT AG products in detail and experience competent and individual advice from fitness experts. Enjoy additional services such as free extended warranty, installation service and attractive special models. Whether for home or professional use, we have the right fitness equipment for you.
Test our equipment directly on site
In the HAMMER Store Munich you can get active yourself. Test every piece of equipment in detail! Whether it's a power station, rowing machine or treadmill - we have a wide range of equipment for you to test. Our team in Munich is always there to support you with tips. We will gladly explain the optimal use of the equipment to you. The Munich team will optimally set up the equipment of your choice.
Cosy atmosphere, competent advice
We would be happy to invite you in for a cup of coffee or a glass of water. Of course, the trained staff will take their time for you. If you are still unsure what suits you or whether there is enough space at home, we will find the right training equipment for you together! The team from Munich will advise you in detail and competently.
We plan the perfect place for your equipment with you. You are sure to find your optimal fitness equipment - the right equipment in the right place. This will keep you motivated in the long term to achieve your goals.
The perfect fitness equipment - also for companies in Munich
We are not only available for private individuals, but also for companies. If you want to invest in the health of your employees in your company, we are the right partner. Why? Because we respond individually to your budget, requirements and individual circumstances. We are also happy to visit you on site!
Fitness equipment and wellness articles in Munich
As the hometown of FC Bayern, Munich is known for its sporting ambitions, especially among football fans, but more and more Munich residents are also enthusiastic about home fitness. Fitness and wellness at home are ideal if you have little time and a stressful everyday life. Here at the HAMMER Fitness Store you can find directly from the manufacturer Crosstrainer , Ergometer , Exercise bike , Indoor Cycles , Rowing Machines , Treadmills , Back Trainers , Power Stations , Weight Benches , Weights , Ab Trainers , boxing equipment and much more. We show products of our brands:
HAMMER
FINNLO by HAMMER
FINNLO MAXIMUM by HAMMER
HAMMER BOXING
FinnSpa
SOLE by HAMMER
INSPIRE by HAMMER
You can take most of the goods home with you. Of course, you also have the option of having the equipment delivered to your home. If a product is not available on site, we will deliver it to your home at short notice. Not only fitness equipment, but also products for your wellness oasis in your own four walls can be found in the HAMMER Store Munich. A wide selection of massage chairs and infrared cabins ensures the perfect feel-good time at home and rewards you after a demanding training session.
Get fit in your own four walls with the HAMMER Store Munich
Do you want to do something for your health without sacrificing comfort and flexibility? That's great! We can give you comprehensive advice on choosing the right sports equipment in our Munich shop at Nymphenburger Straße 25. On weekdays we are open between 10:00 and 19:00 and on Saturdays our store is open between 10:00 and 18:00. Come and see us!
There are six parking spaces available in our HAMMER Store Munich. Two parking spaces are located directly in front of the store in the driveway, four more are located in the inner courtyard.