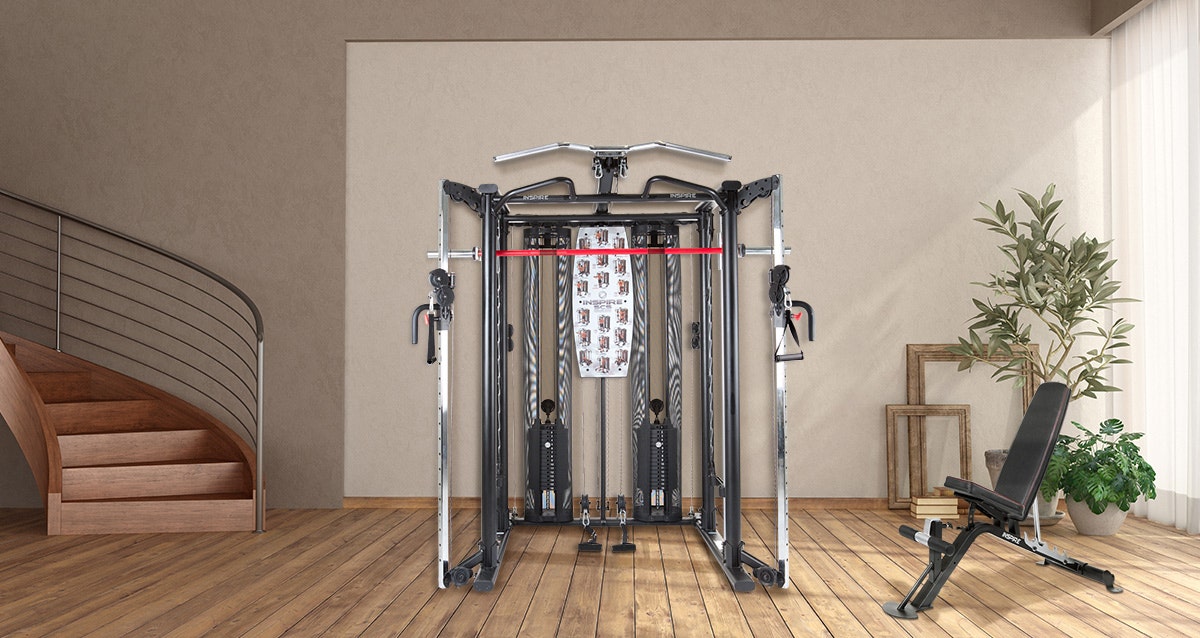 The power station for the highest demands
This top-class power station leaves nothing to be desired.
With the Smith Cage System you can bring premium fitness into your home. Due to the diverse adjustment options and numerous, studio-type exercises, you experience a real gym feeling and achieve your fitness goals.
The SCS convinces with the combination of free barbell training with guided exercises on the multi-press and highly effective cable training. This variety ensures variety in training, optimal muscle building and is absolutely unique in the home training sector.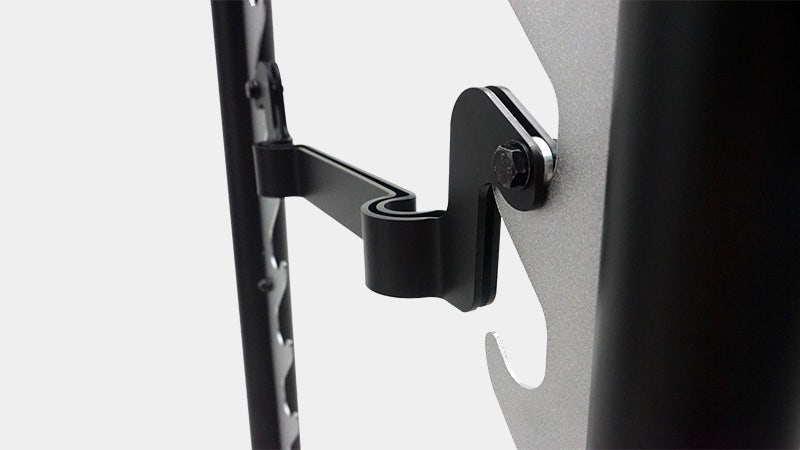 Free Rack Training
Benefit from a fully-fledged rack system which, in combination with a barbell bar, allows you a completely free workout, safety bars included.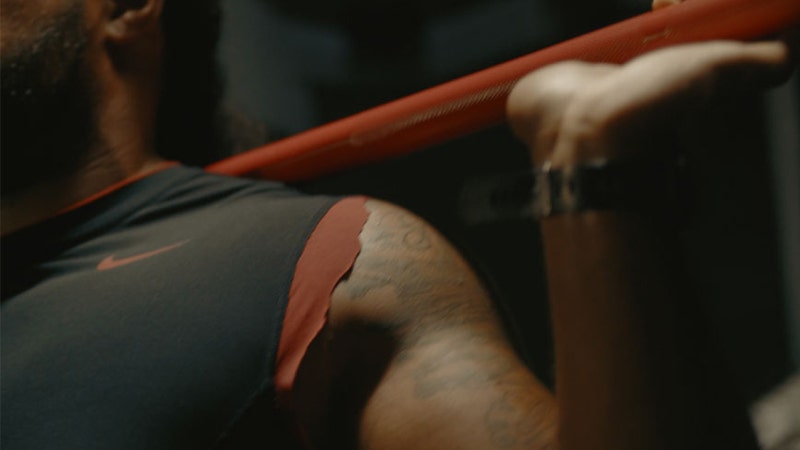 Product Highlights
Convince yourself of all the features of the INSPIRE SCS!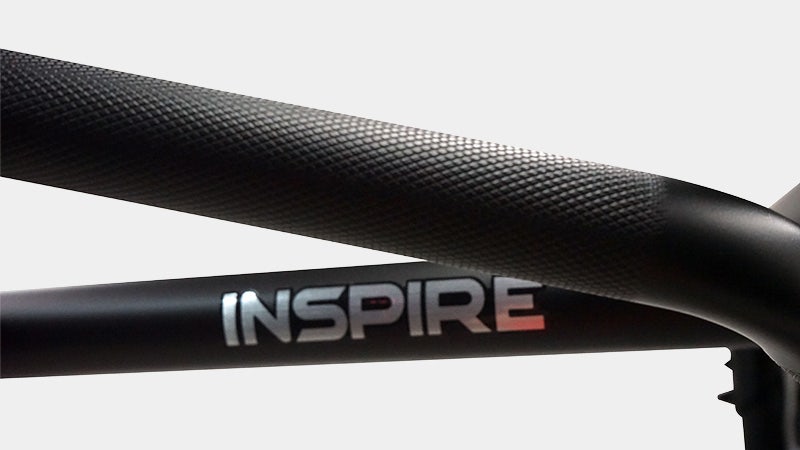 Different pull-up variations
The SCS offers you two possibilities to perform pull-ups on your strength station. There is a separate and an integrated pull-up bar on the power station.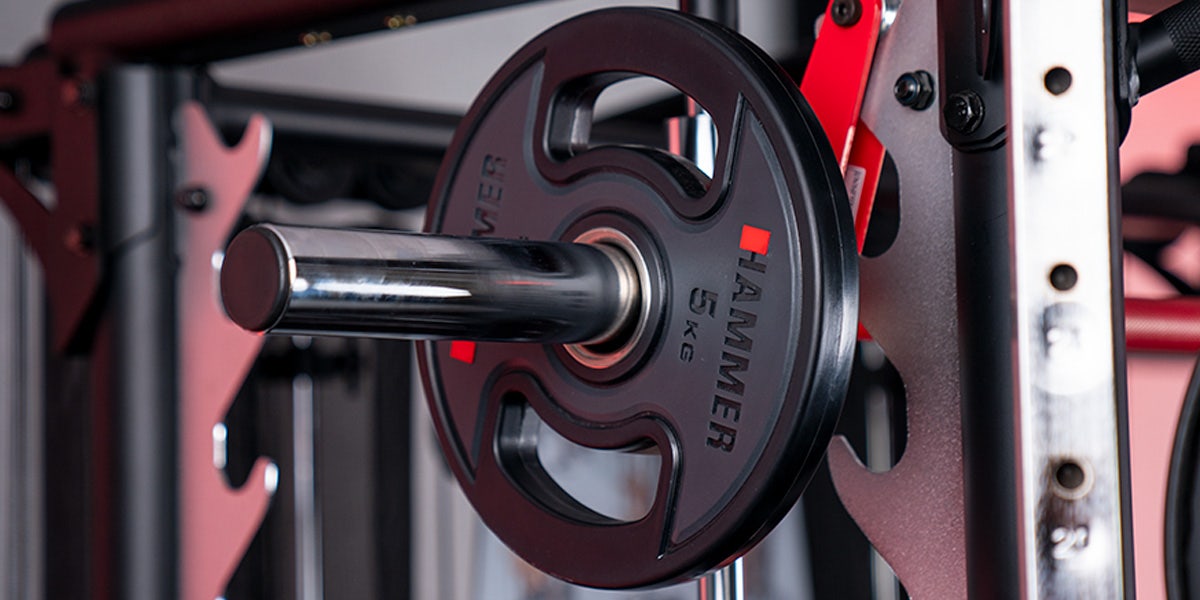 Olympic weight plates
The multi press convinces with linear ball bearings and can also be equipped with weight plates weighing up to 200 kg. Olympic weight plates have a diameter of 50 mm. Ideally, these can also be used on the leg module and thus offer the perfect resistance during your workout.
Cable training for free exercise design
The Smith Cage System's 6 cable pull points offer unlimited freedom for your workout. The two outer cable pulls can be swivelled 180° and their height can be adjusted 23 times, giving you a particularly wide range of exercises.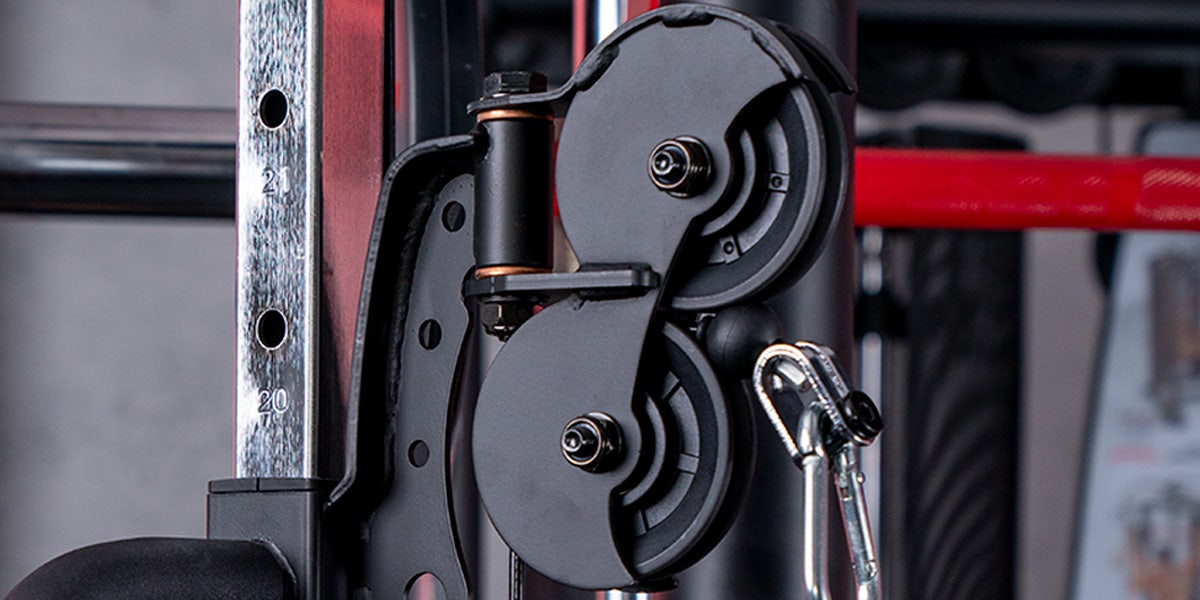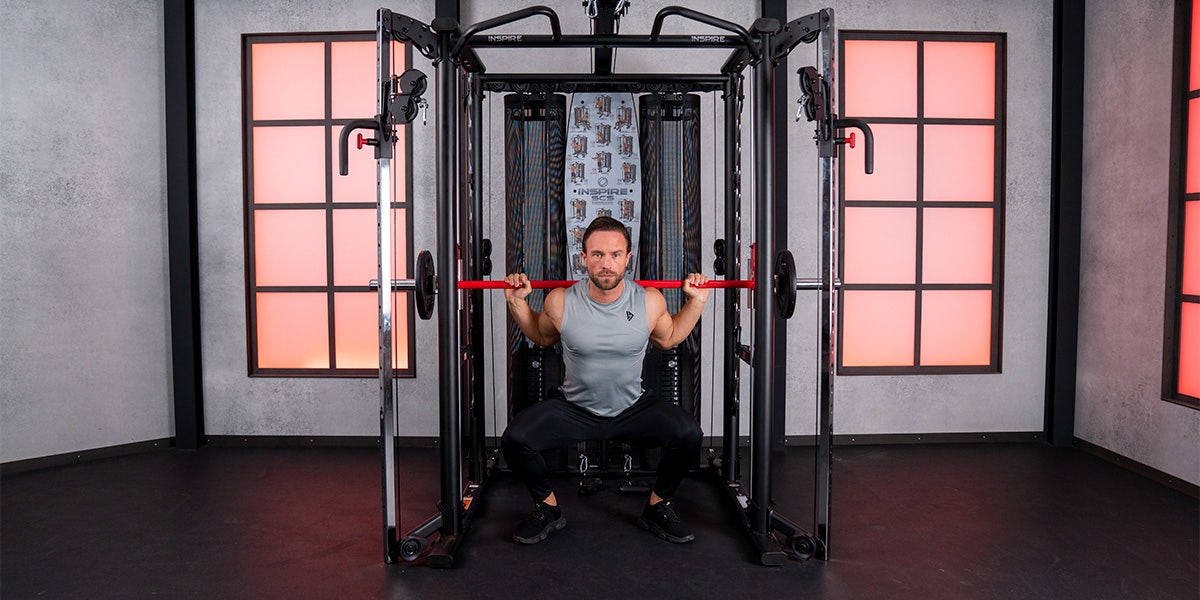 Free or guided - you decide
With the INSPIRE Smith Cage System, the choice is yours. Perform the most effective strength exercises in the world freely with the barbell bar or use the guide of the multi-press.
Discover INSPIRE Fitness
Follow thousands of live and on-demand workouts. Whether it's strength training, indoor cycling, rowing, yoga or recovery videos.
Videos aren't your thing? You can always train with written workouts created for each setup. Browse an entire library of exercises, including demonstrations.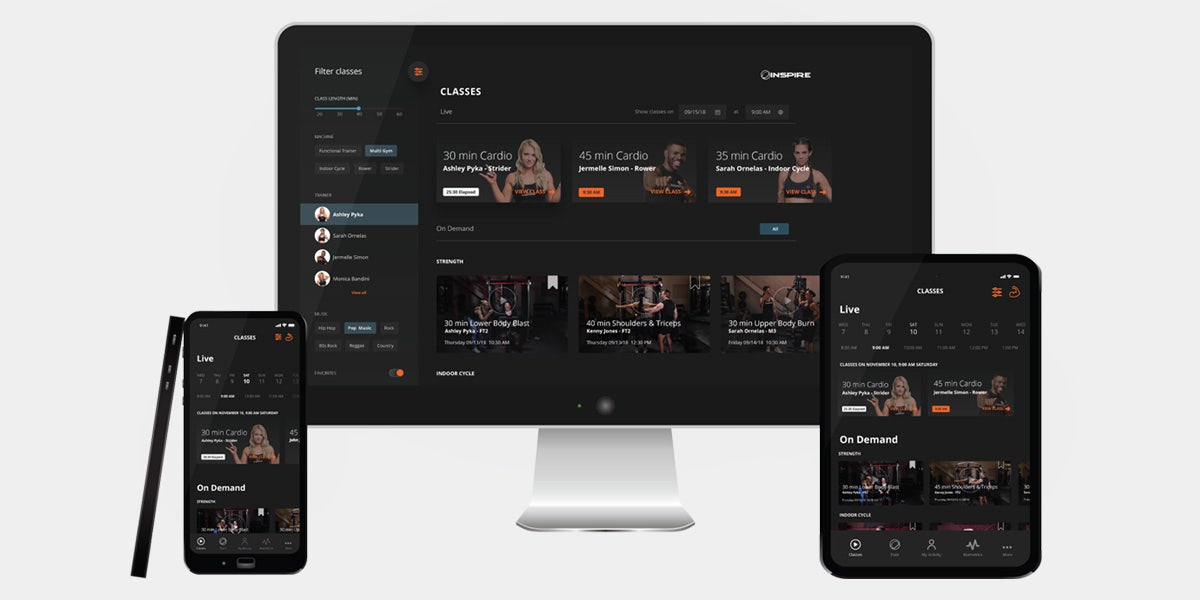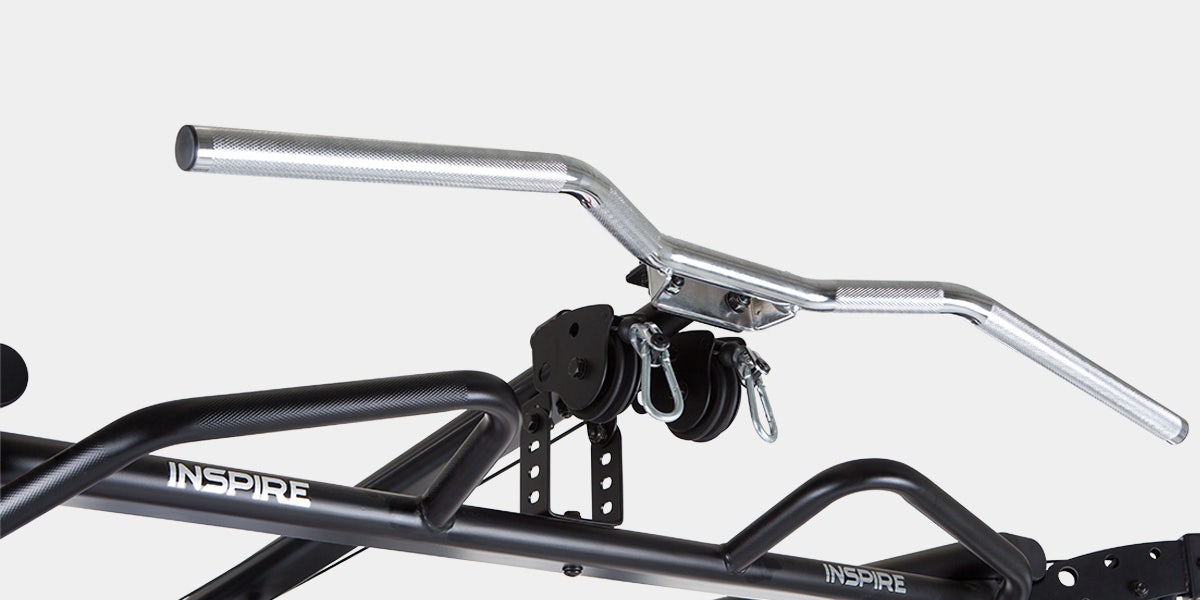 A defined back
For optimal back muscle development and a healthy spine, a variety of exercises and angles are ideal. Use pull-ups in different grip variations as well as reverse flys, the lat pulldown, barbell rowing, the multi-press and cable pulleys.
From beginner to professional
Due to the easy handling and the high resistances, training with the Smith Cage System is optimally suited for all performance levels. The intensity of the smooth-running cable pulls can be easily adjusted in 5 kg increments and offers every user the ideal resistance for all training exercises. With the weight extension, 2x 90 kg total resistance can be realised, while the barbell bar carries a proud 200 kg of weight plates.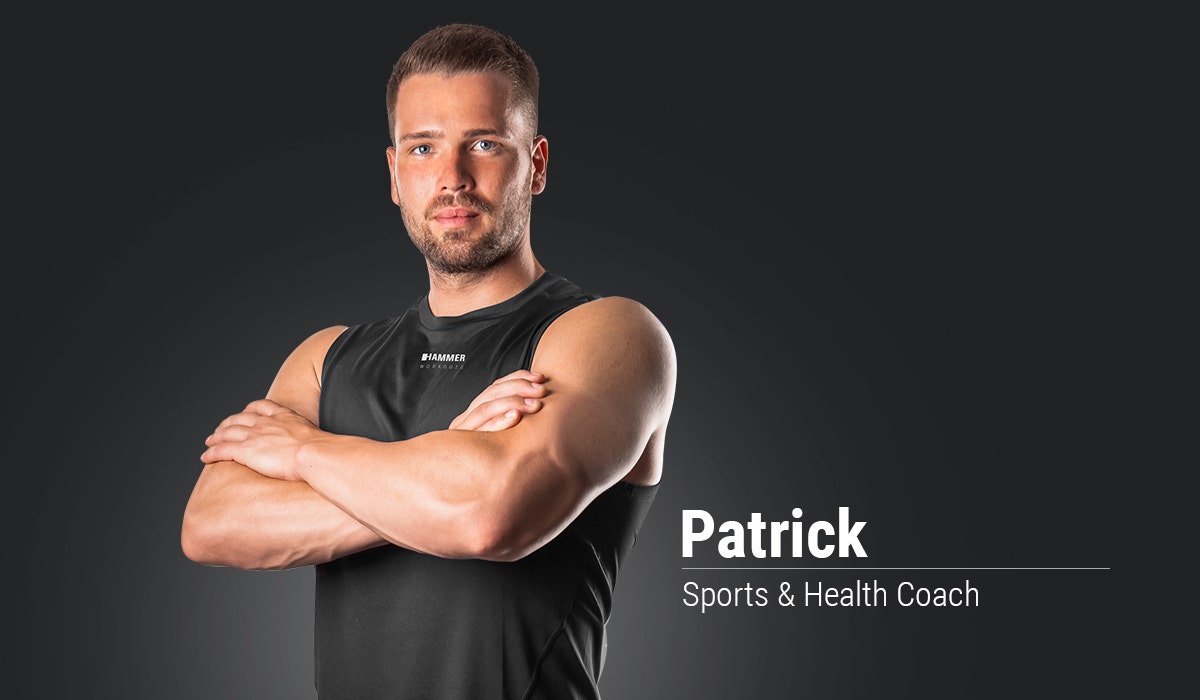 Patrick
"The SCS stands out for its extreme training variety by combining guided and free training.
The rack system allows exercises like squats with a barbell bar and can be secured with safety bars. Additionally, the strength station offers cable pulley training and includes a multi-press for guided and safe workouts."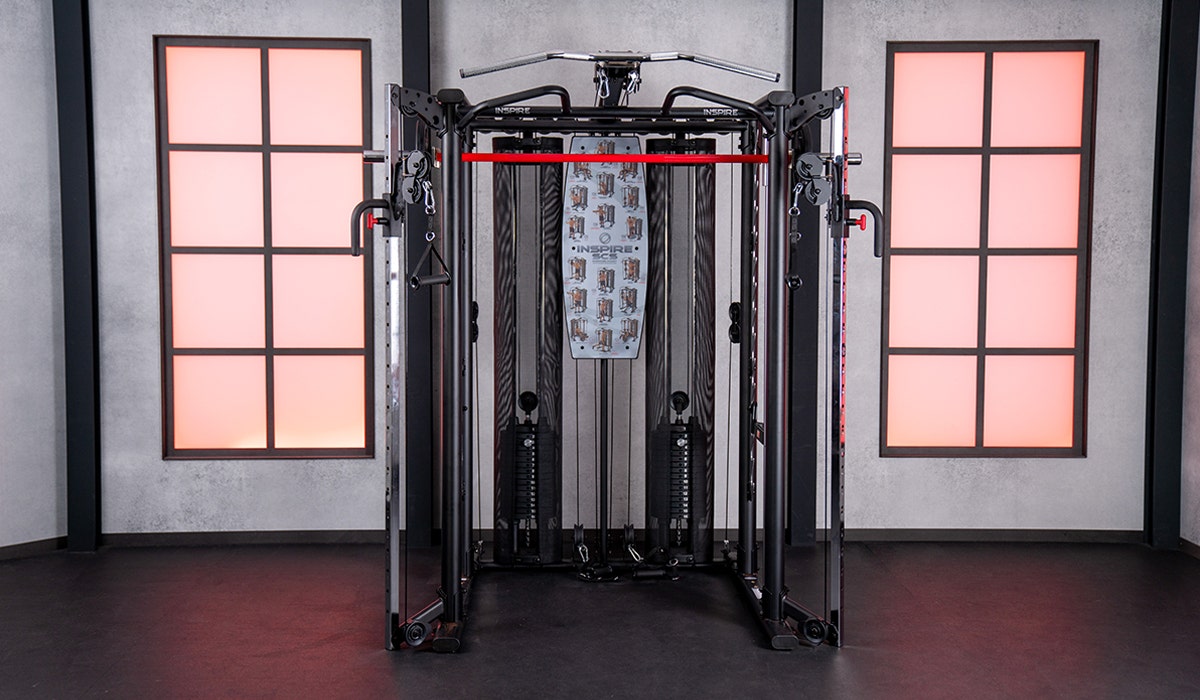 I've been looking for a machine like this for a long time. Wanted to have a full professional machine at home. With the SCS I can do all the exercises professionally.
Pinball
The machine is simply amazing, you really have everything in one and it's super easy to set up.


Musa
And now for the "Smith Cage System", what can I say, this is studio quality for the home! I am completely thrilled. You can feel the quality with every pull on the cable!
Thomi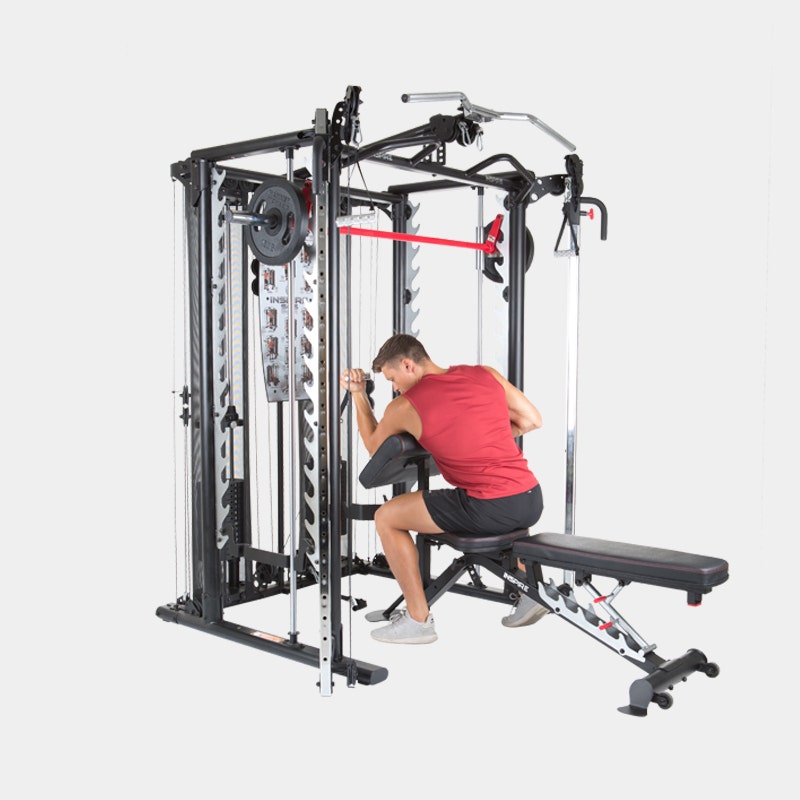 Biceps curls on the curl desk
Negative rowing with incline bench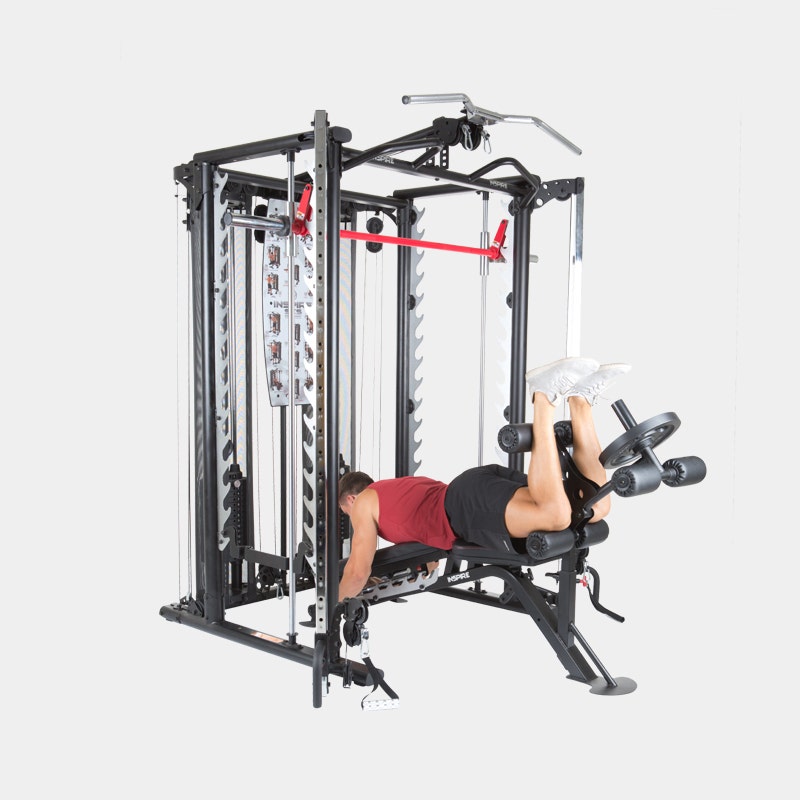 Leg curl training with leg module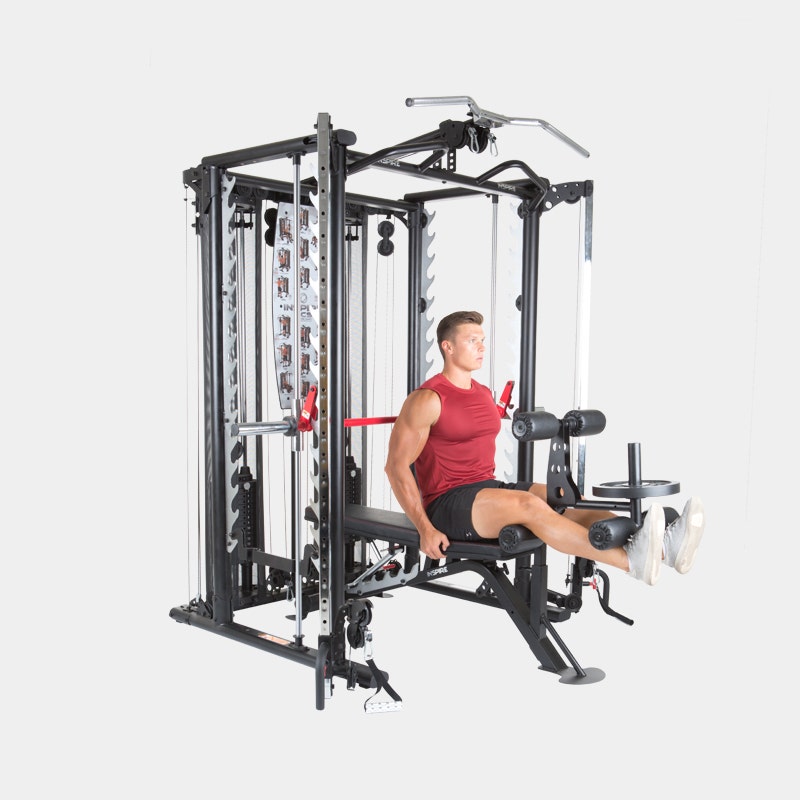 Leg extension training with leg module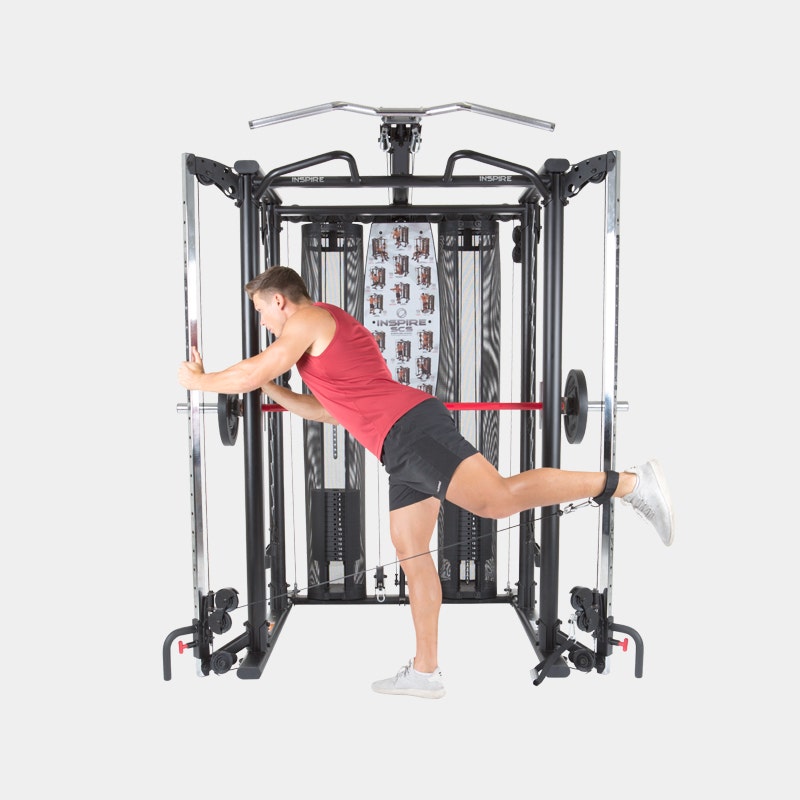 Leg raises with footstrap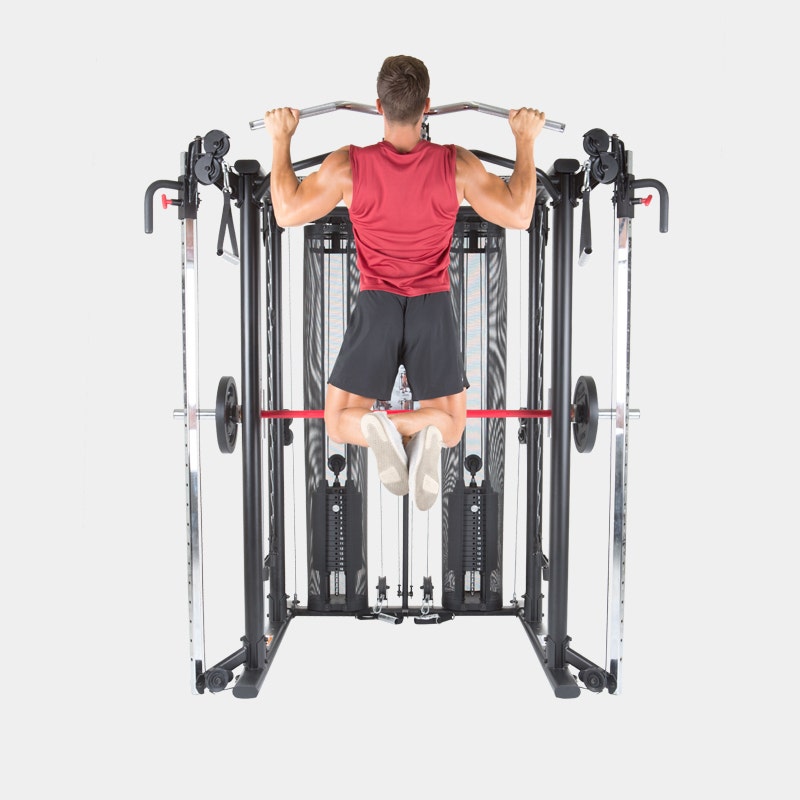 Pull-ups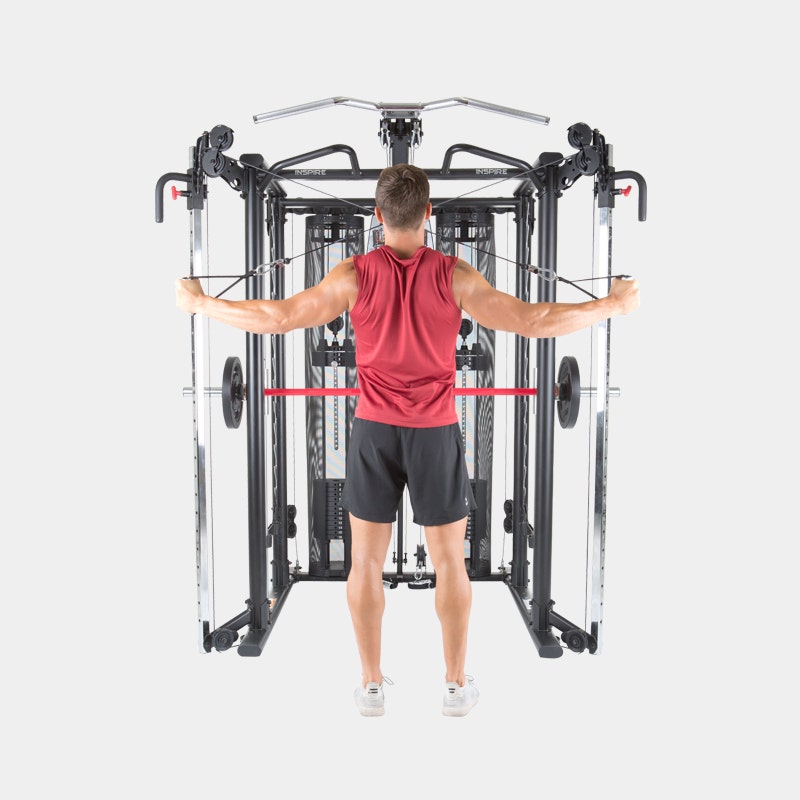 Cable Crossovers for the back muscles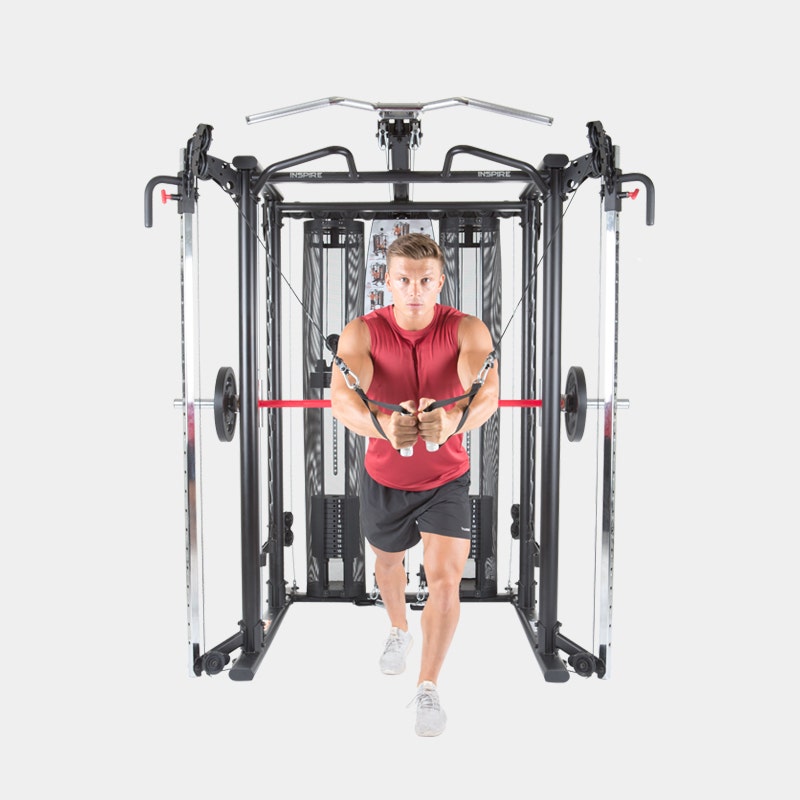 Cable crossovers for the chest muscles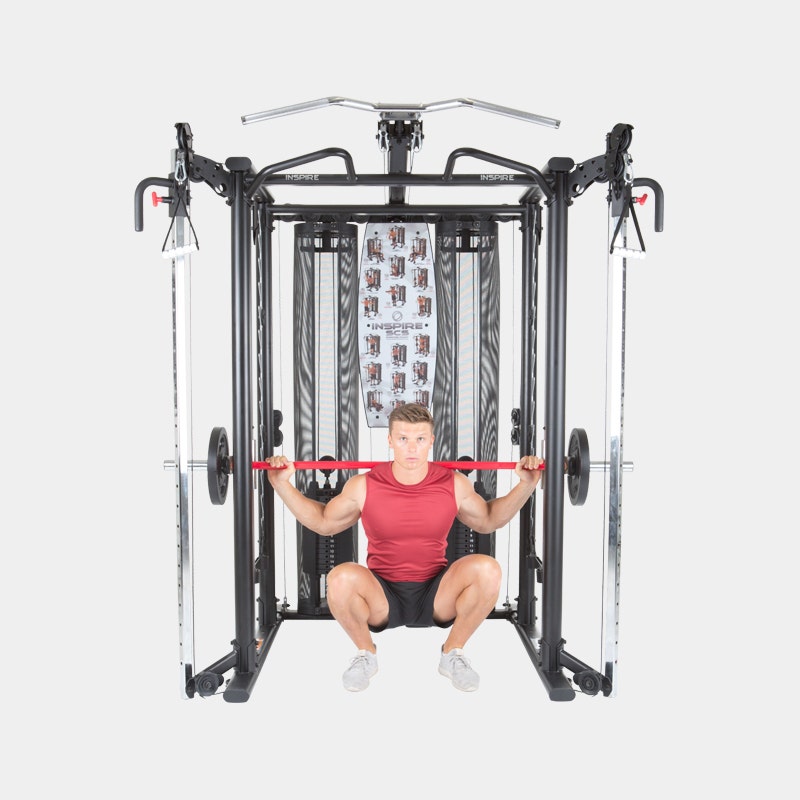 Squat on the multi-press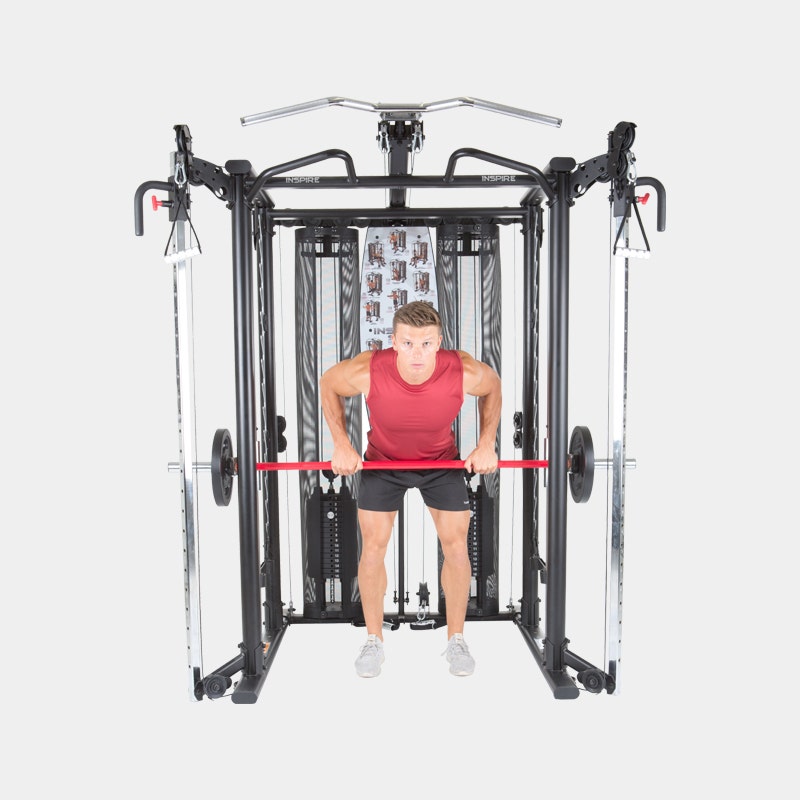 Deadlift on the multi-press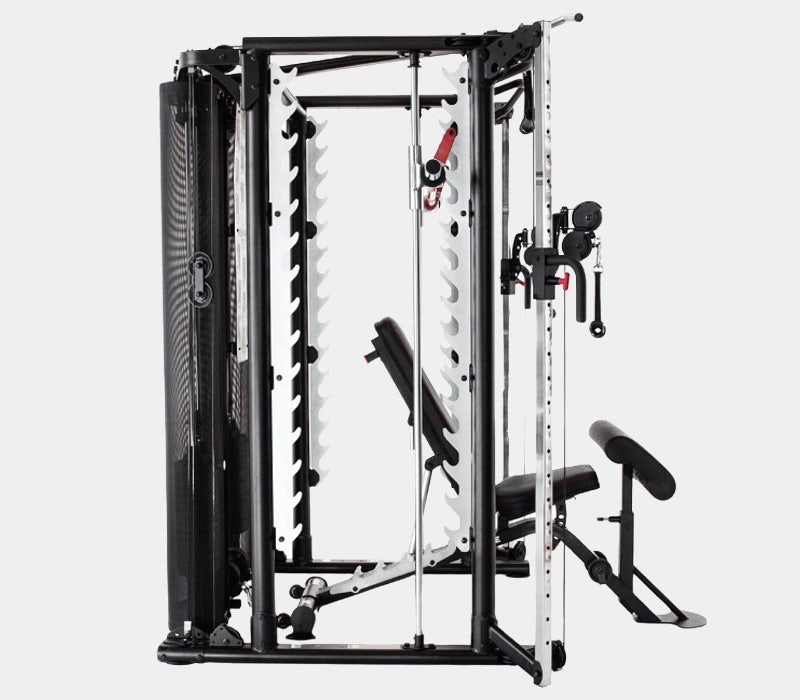 High quality incline bench included
With the included incline bench for the SCS, your training becomes even more versatile. Whether it's cable crossovers while lying down or using the leg extension and flexor modules included. The back and seat pads can be adjusted quickly and easily and are of high quality.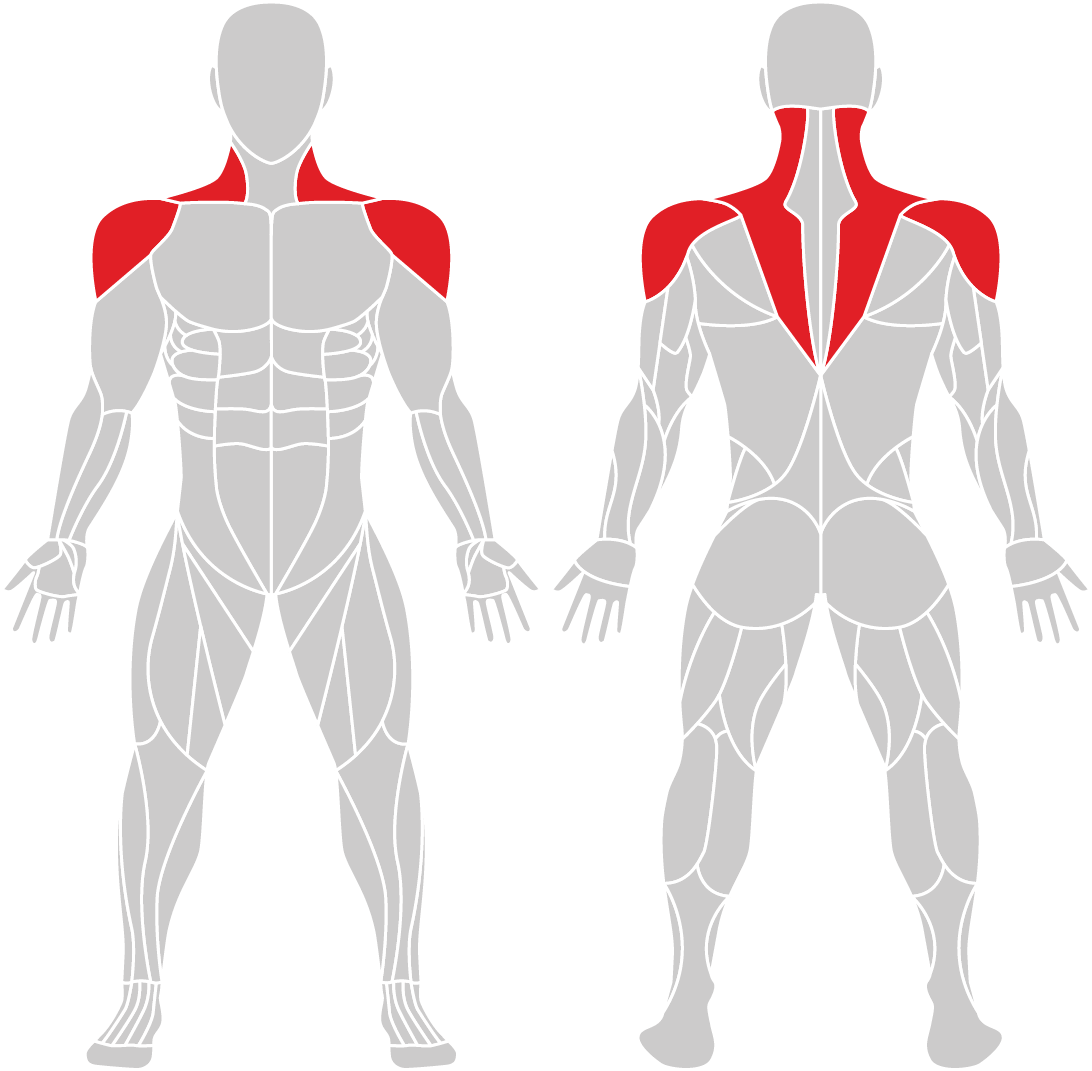 Strong neck and defined shoulders
Side raises on the cable pulley are an excellent way to strengthen and stabilise your neck and shoulder area.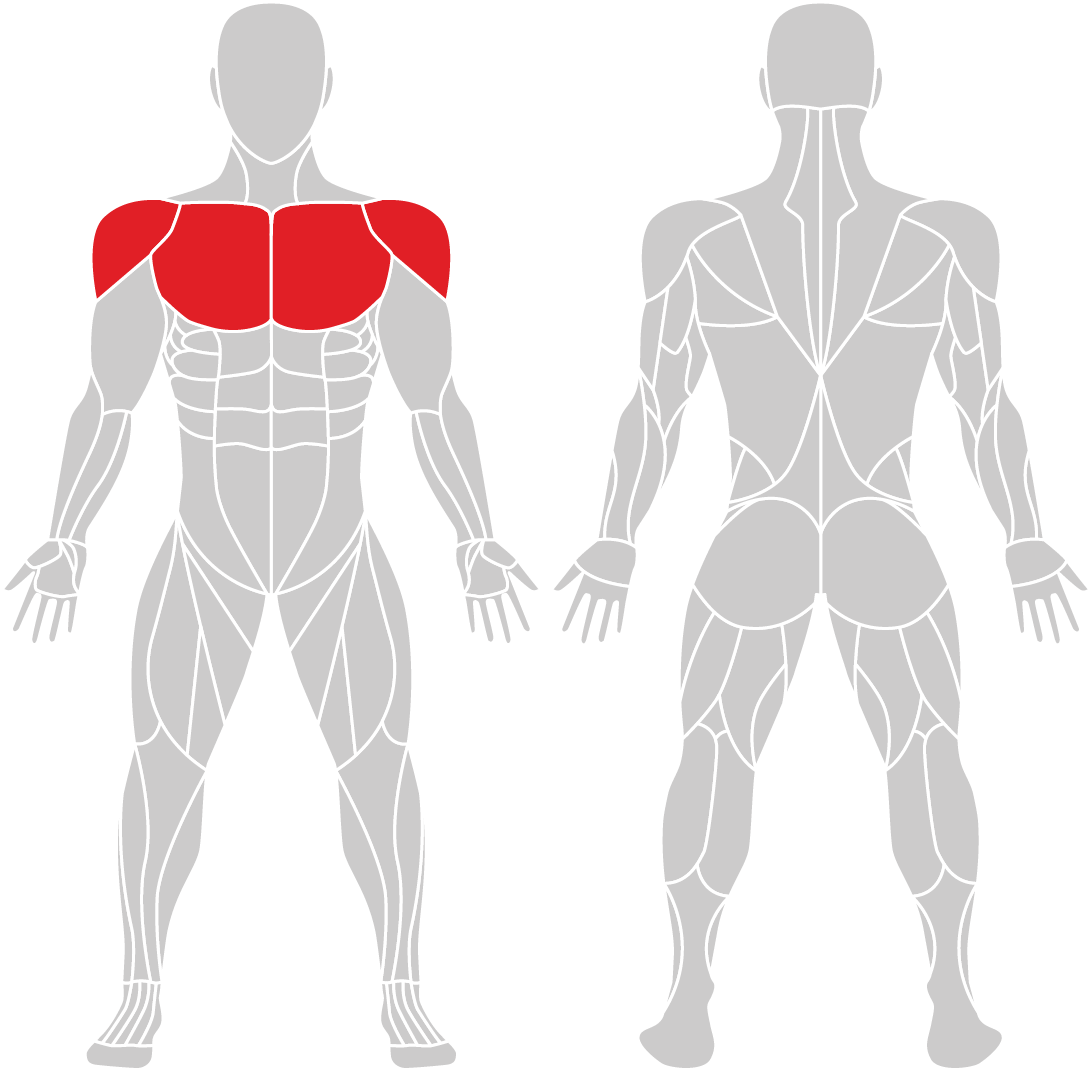 Targeted training for your chest muscles
With the two independent pulley slides on the cable pulley towers, you can train your chest muscles, especially with the butterfly exercise your chest muscles with the butterfly exercise. You can quickly change the training angle to train even more effectively and to and to set new muscle stimuli.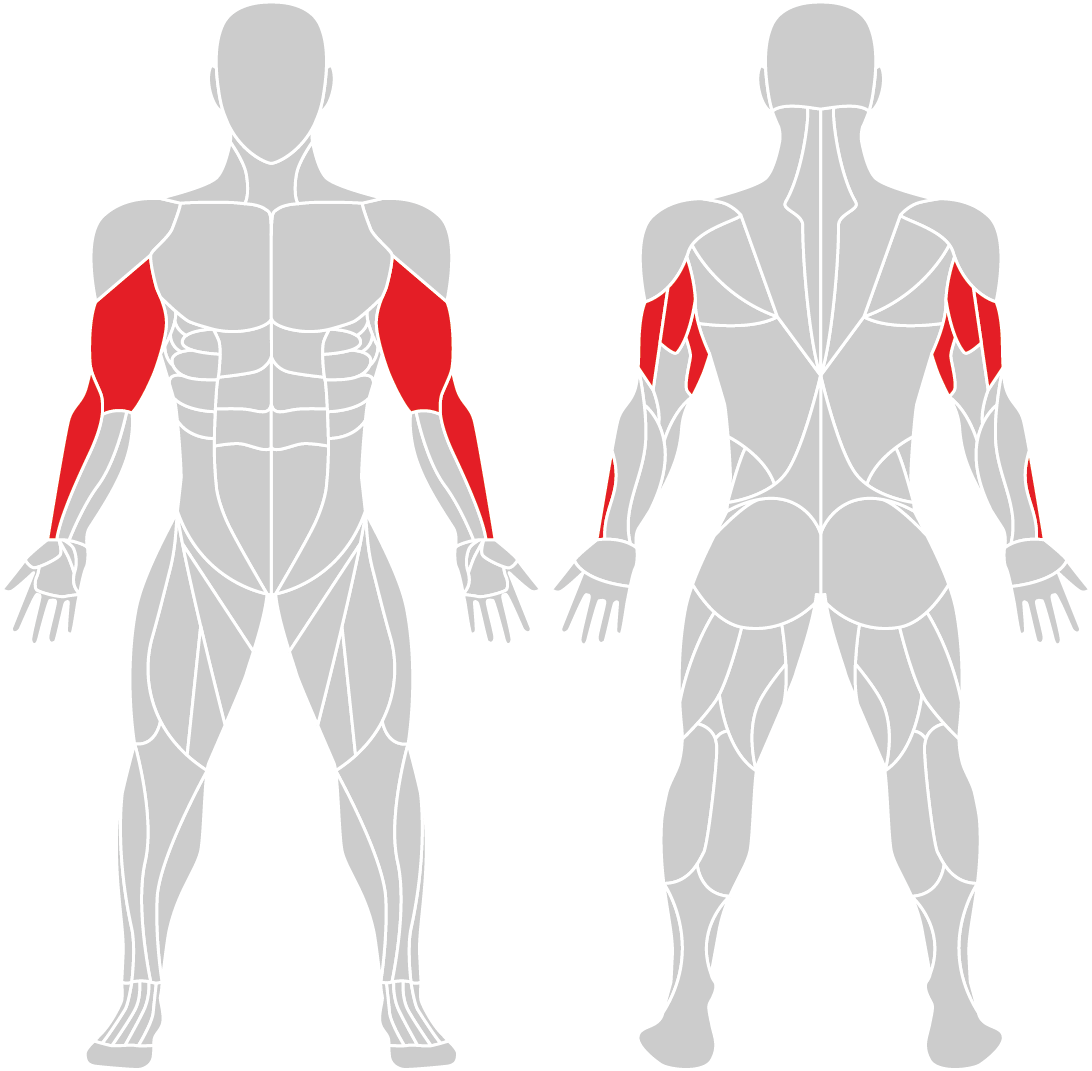 Training your upper arms
The adjustable pulley slides are perfect for your triceps and biceps training. With the curl bar or the handles on the pull ropes, you can set different training angles and stimuli.
For your perfect posture
The strength station offers you a pull-up bar with which you can perform perfect pull-ups and other bodyweight exercises pull-ups and perform other bodyweight exercises.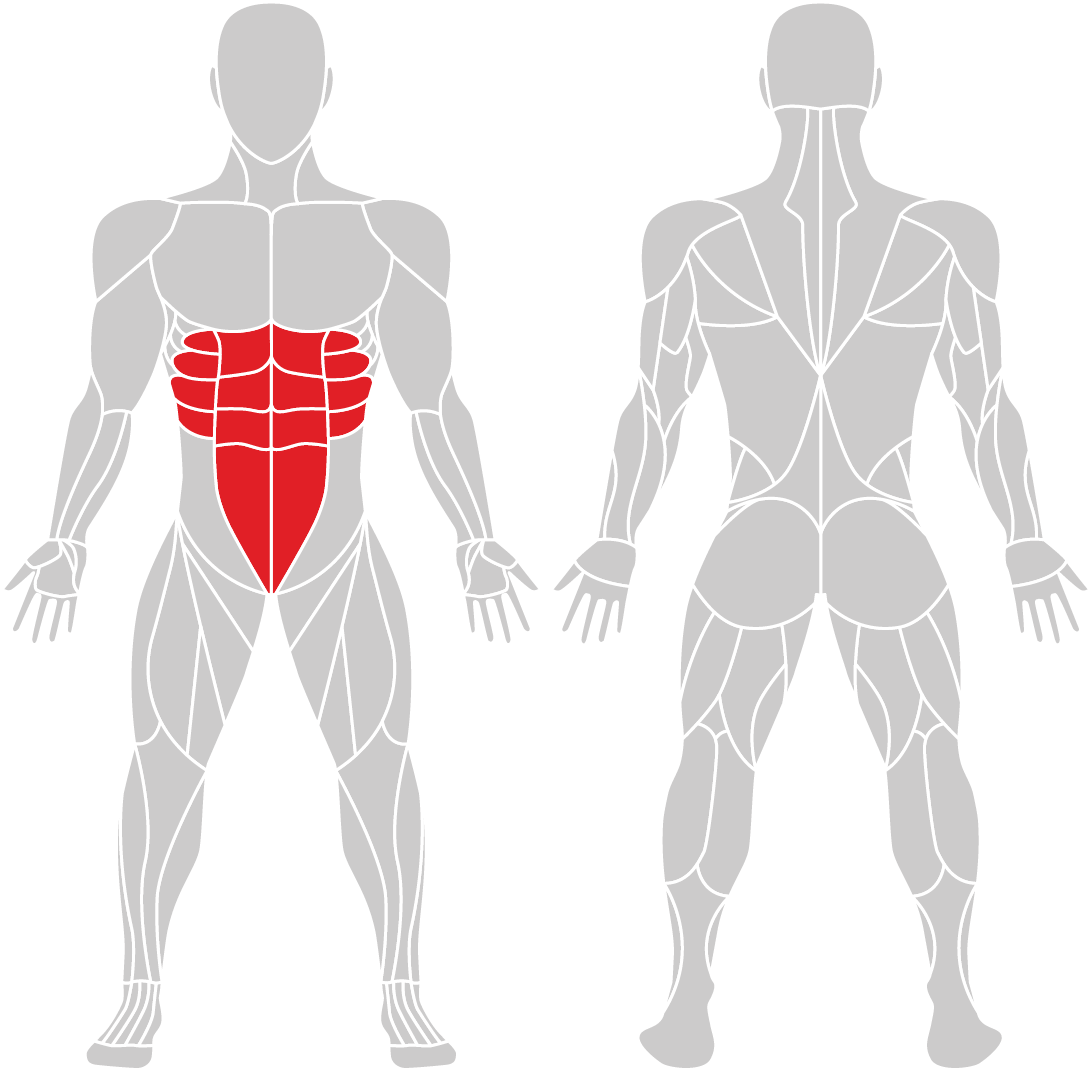 Optimal training of the abdominal muscles
With the help of the cable pulley you can easily perform lateral rotation movements to activate your abdominal muscles. By doing crunches while kneeling in front of the cable pulley, you primarily train the inner muscles of your abdomen.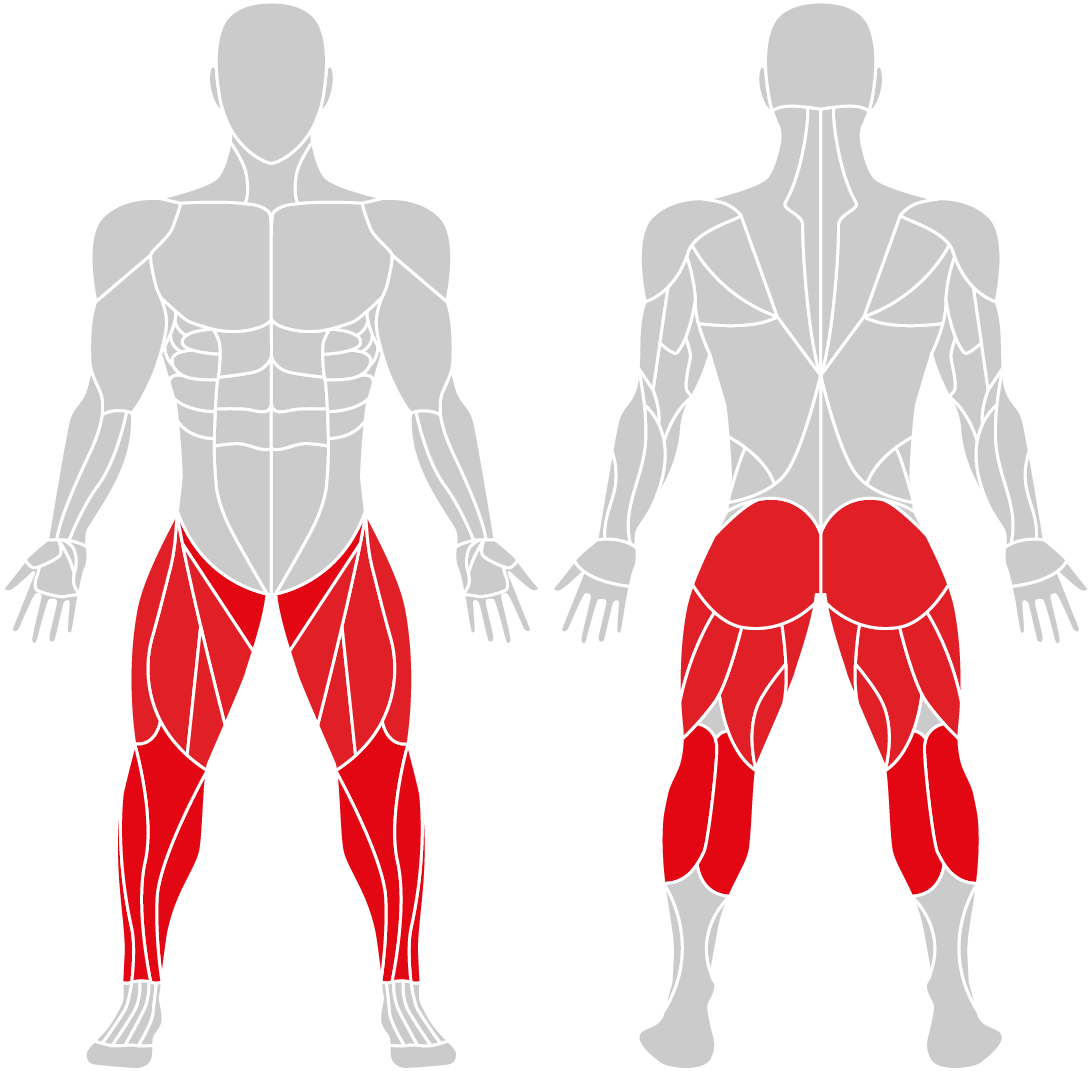 Stable and strong
By doing squats on the multi-press or free squats on the power rack, you can adapt your workout to your needs and get a perfect leg workout.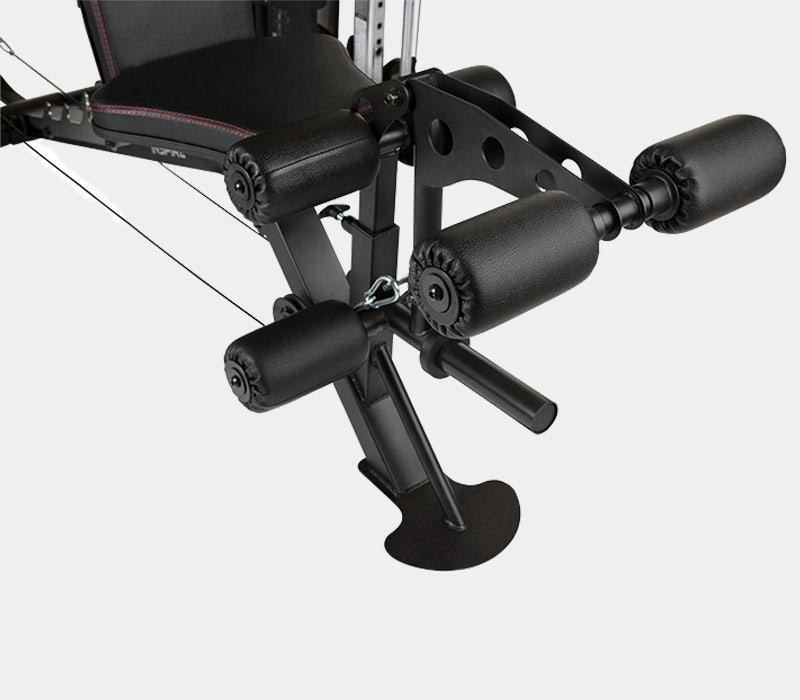 Full leg workout
For a full leg workout, the training bench offers an integrated leg extension and leg curl module, which is connected to the cable pulls via a pulley.
By using the multi-press, squats and deadlifts can easily be performed at home. With the practical foot strap, you can also train your gluteal muscles in isolation with exercises such as hip extensions or adduction and abduction on the cable pull.
Dimensions and weight
Build up size (L x W x H)
153 x 190 x 206 cm (Platzbedarf 175 x 190 x 206 cm)
Additional weights inclusive
No
Upgradable with additional weights
10 x 4,5 kg
Maximum of usable weight
200 kg
Shipping
Delivery time
4-8 working days
Scope of delivery
SCS Smith Cage System
Delivery Information
Delivery to curbside (Please leave your phone number when ordering, so we can arrange a suitable delivery date for you)
Private use
on the main frame
10 years
Semi-professional use
on the main frame
5 years
* Semi-professional use: For use in hotels, sports clubs, etc. - not in fitness studios
Summary of all possible strength exercises with the SCS Smith Cage System
You can find out how to do the exercises correctly and exactly which muscle groups are trained by clicking on the respective exercise.
Clients ask, our fitness experts answer
Do you need more information about the product? Ask your question here. Our fitness experts will answer quickly and easily.
3 questions already answered
Question:
Welche Länge muss die Langhantelstange für das freie Training mindestens haben? from Matthias
Answer:
Tab 1
Sehr geehrte Damen und Herren, vielen Dank für das Interesse an unseren Produkten. Für eine optimale Langhantelgröße sollten Sie sich an Ihrer eigenen Körpergröße orientieren. Sollten Sie etwa 1.80 m groß...
Question:
Welchen Innendurchmesser sollen die nicht vorhanden Olympischen Gewichte haben? 30 oder 50mm? Denn das sollte in der Beschreibung ergänzt werden.... from Marian Mittereger
Answer:
Die Aufnahme der SCS kann ausschließlich mit 50mm-Gewichten bestückt werden!
Question:
Kommen beim Latzug nur 75 KG an oder bis zu 150 Kg möglich? from Matthias
Answer:
Über den Latzug entstehen 75kg Zuglast. Die Übersetzung ist 1:2! Mit den optionalen Zusatzgewichten kommt aber auf 97,5kg!
Our recommendation for you