Smartlock dumbbell set 64 kg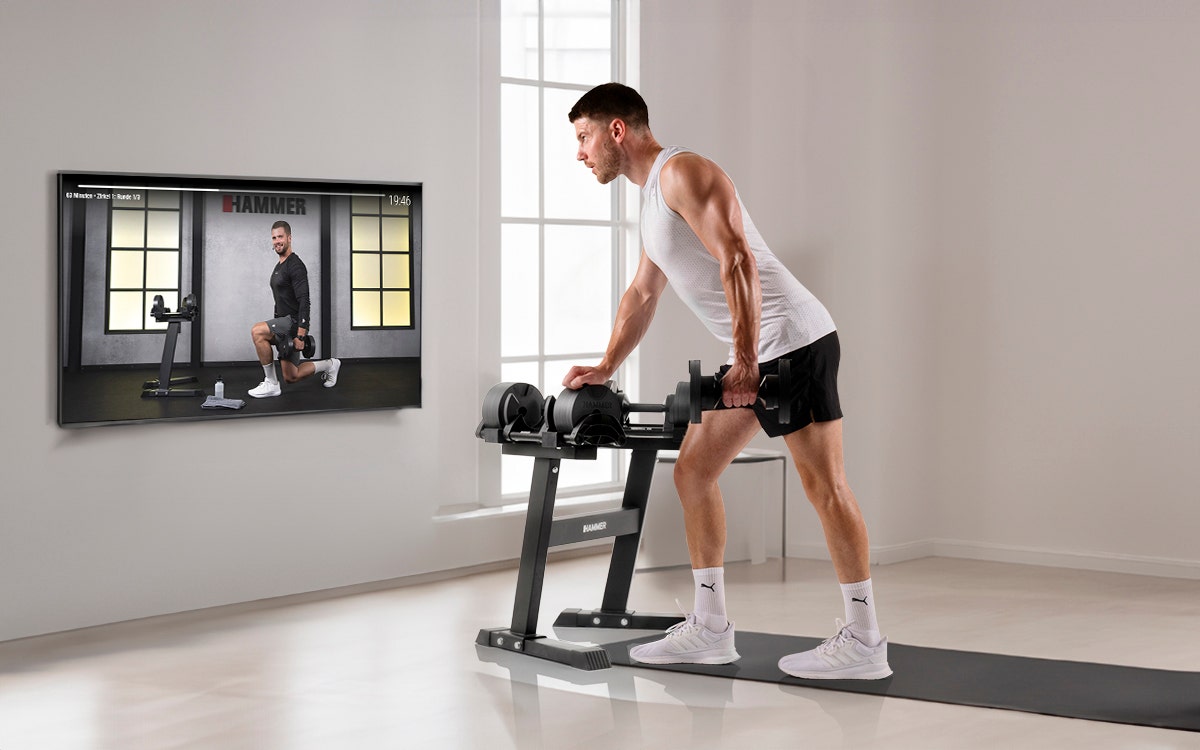 The all-in-one solution - a complete range of dumbbells combined in just one dumbbell
Grip, twist, train - effective dumbbell training can be that easy! The original Smartlock dumbbell set revolutionises your workout. With an innovative twist and click mechanism of the dumbbell handle, you can adjust the weight individually and quickly to your needs. The other weight units remain safely stored in the stand. No more annoying changing of weight plates or taking up space with many individual dumbbells. With Smartlock you have all the weights in one set!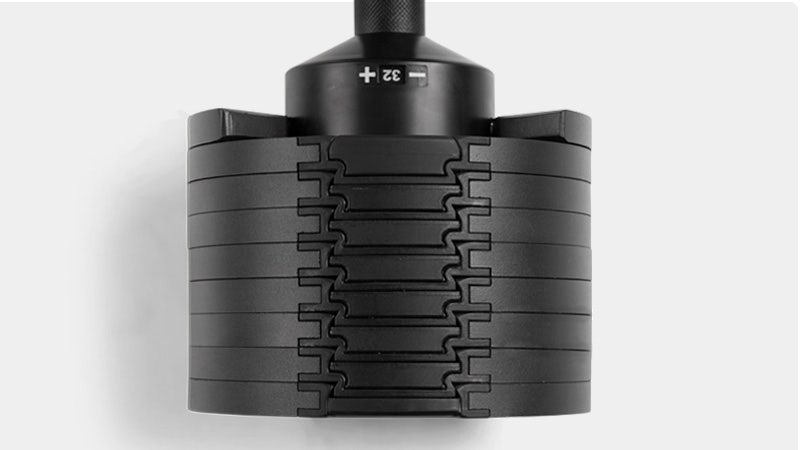 Small but mighty!
One click changes everything - the Smartlock dumbbell set makes it possible! Train intelligently and save space with a system that replaces a complete range of dumbbells.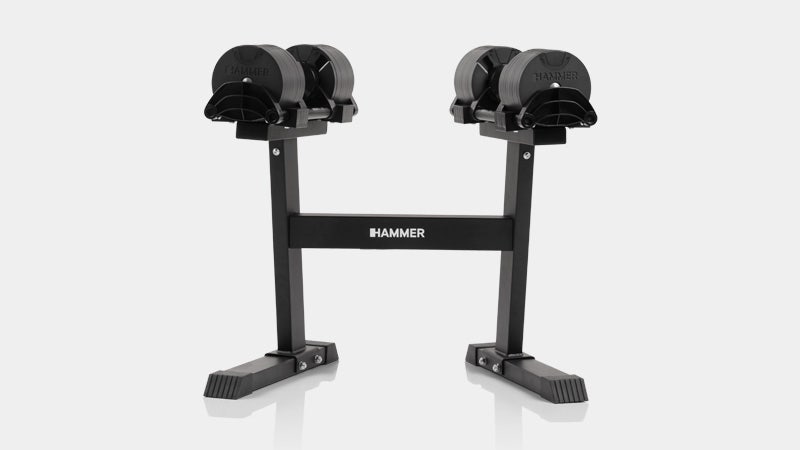 Back-friendly stand
The ergonomic dumbbell stand is already included in the scope of delivery so that your new Smartlocks can also be ideally stored.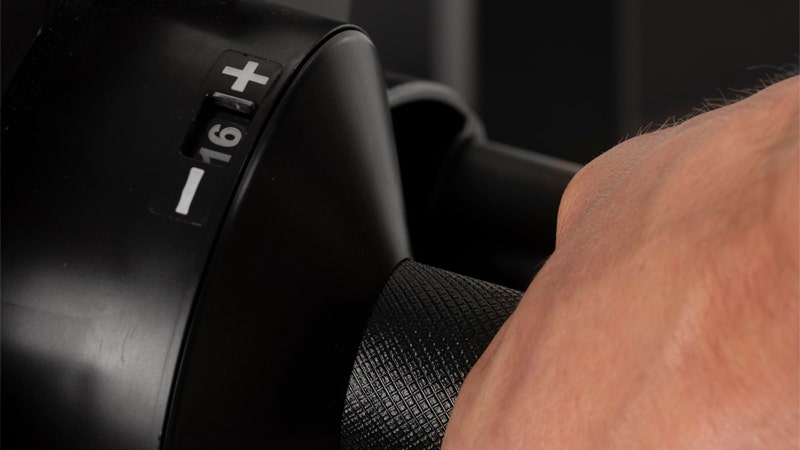 Don't waste time
Thanks to the Smartlock technology, you save valuable time when choosing the right weight. You can start in seconds without having to search for the right plates.
Discover your favourite workout
With HAMMER Workouts we constantly offer you new and motivating classes with your Smartlocks. Work out together with our competent trainers and achieve your individual fitness goals in 10 to 50-minute workouts. No matter whether you use your smartphone, tablet or laptop, without an additional subscription.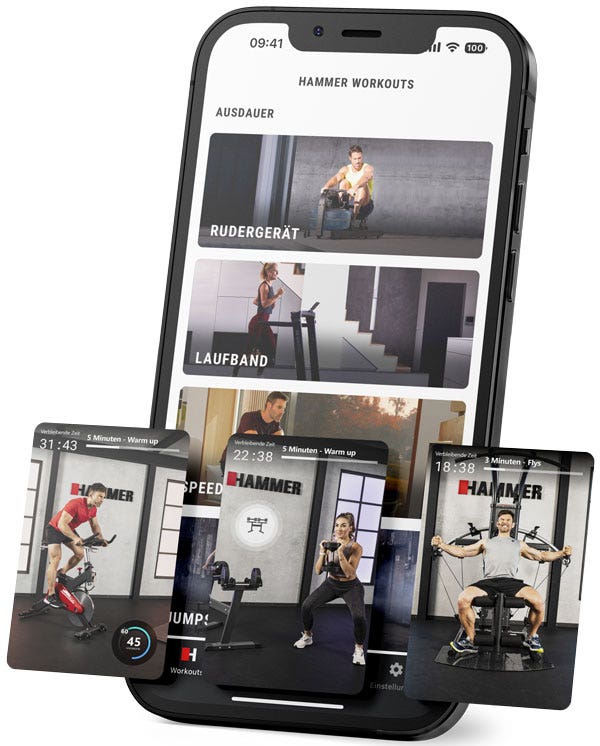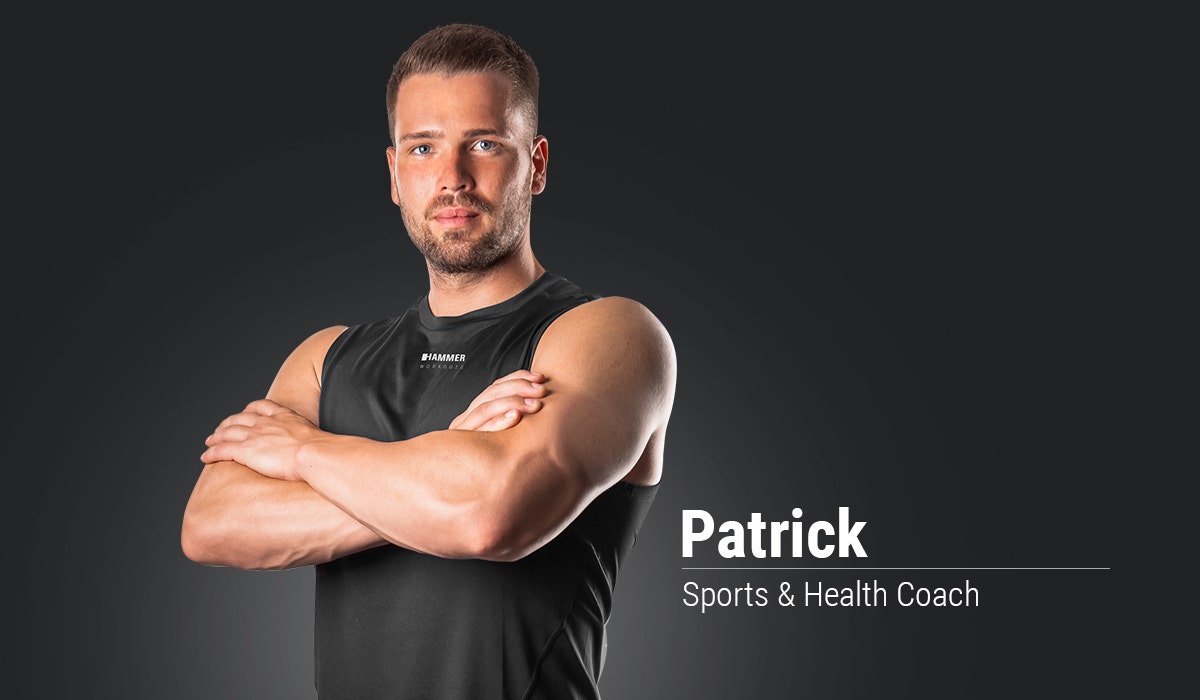 Expertise of our trainers
"The time saved with Smartlocks is revolutionary. Instead of wasting precious minutes changing weight plates, we can now focus on what really matters: the workout. With just one hand movement, I can adjust the weight individually, which not only speeds up the training process, but also increases exercise variety and intensity."
Back-friendly training
The Smartlock stand raises the dumbbells to an optimal height so you don't have to bend down to pick them up off the floor. This significantly reduces the risk of injury and strain on the lower back. No tedious bending, no unnecessary stress on your body.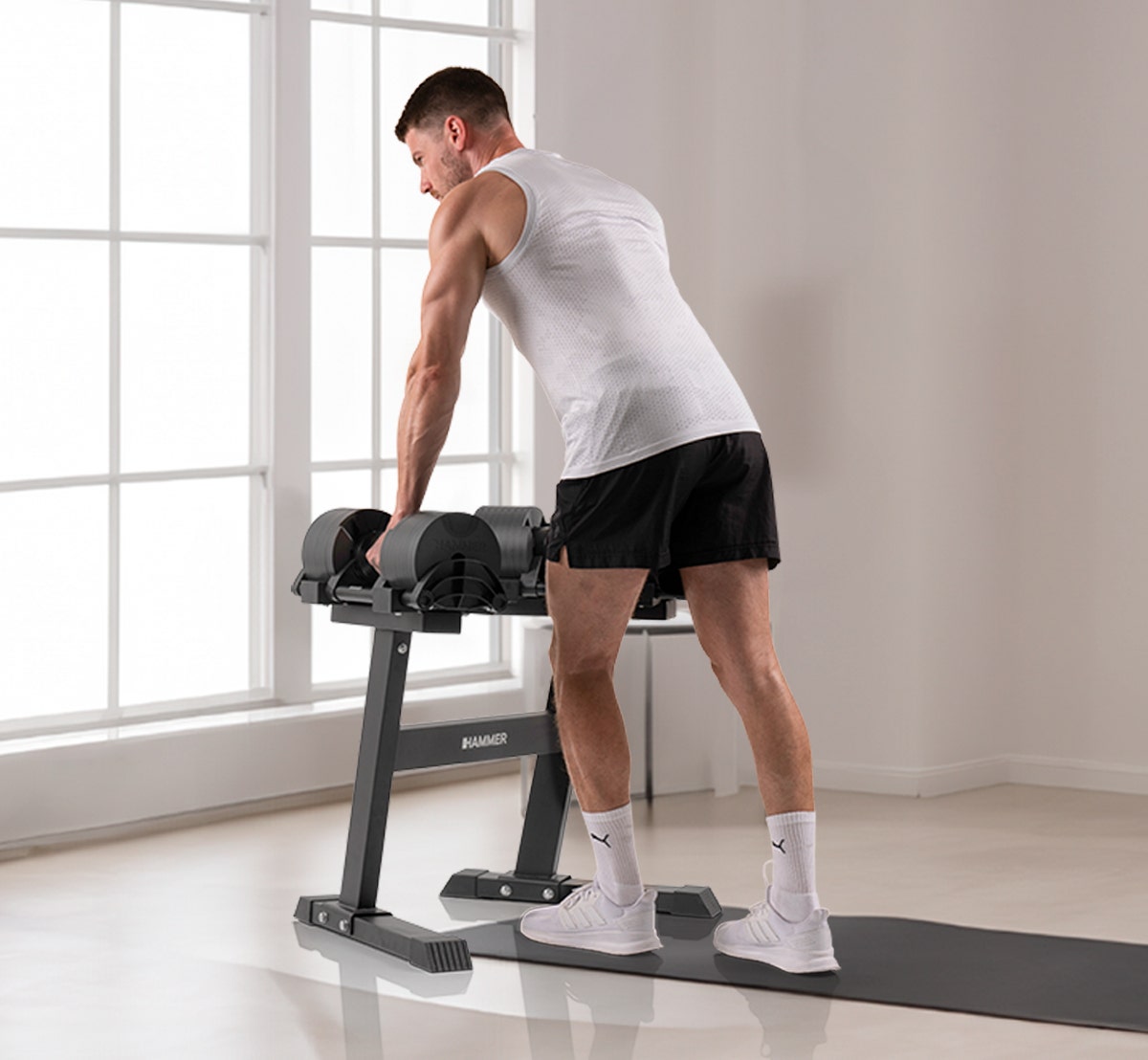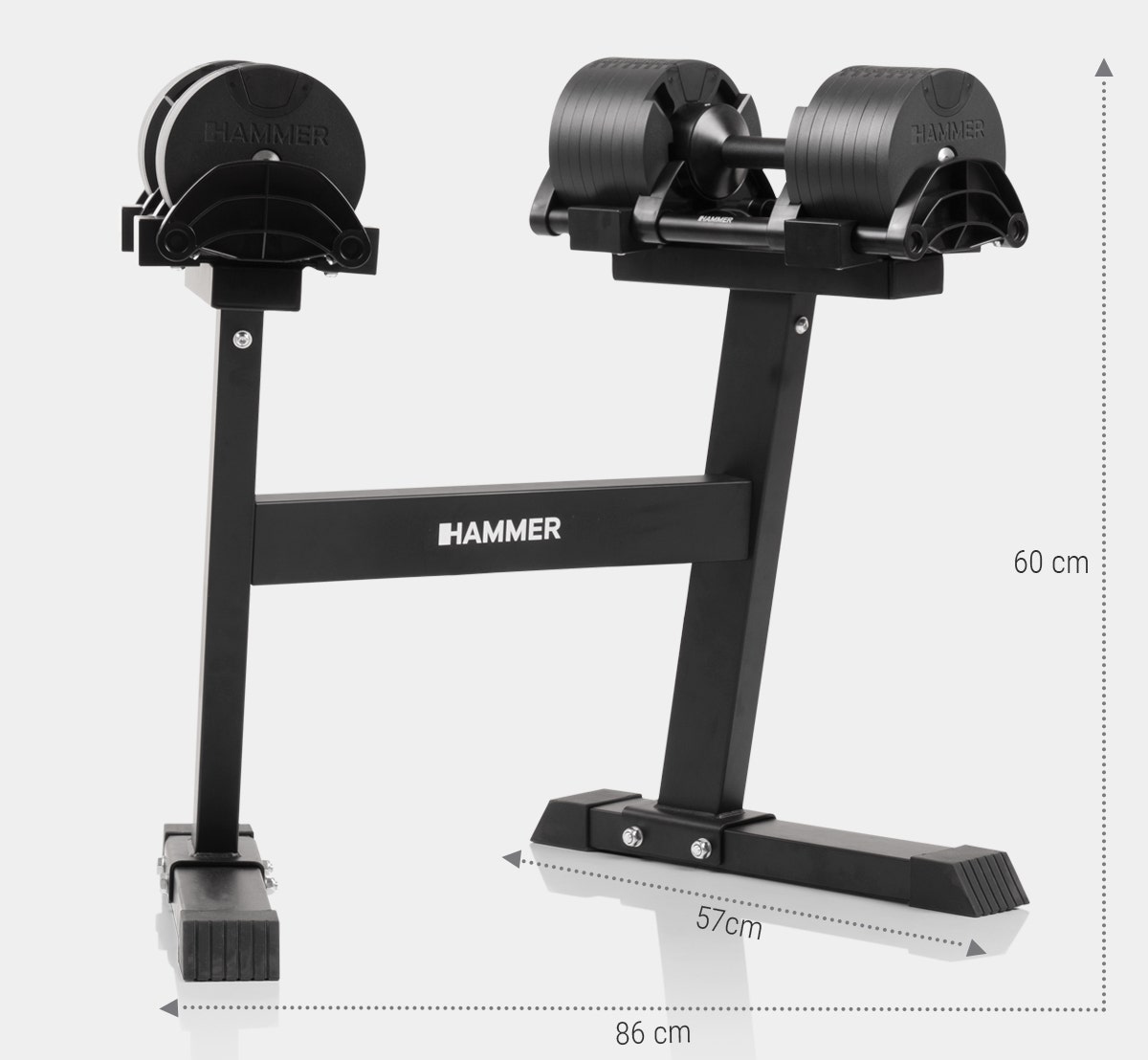 Space-saving design
We understand that space is precious. That's why we developed the Smartlock dumbbell set with a unique design. The ergonomically designed base station has compact dimensions of 57 cm length, 86 cm width and 60 cm height. This allows you to train efficiently and store the dumbbells easily after training.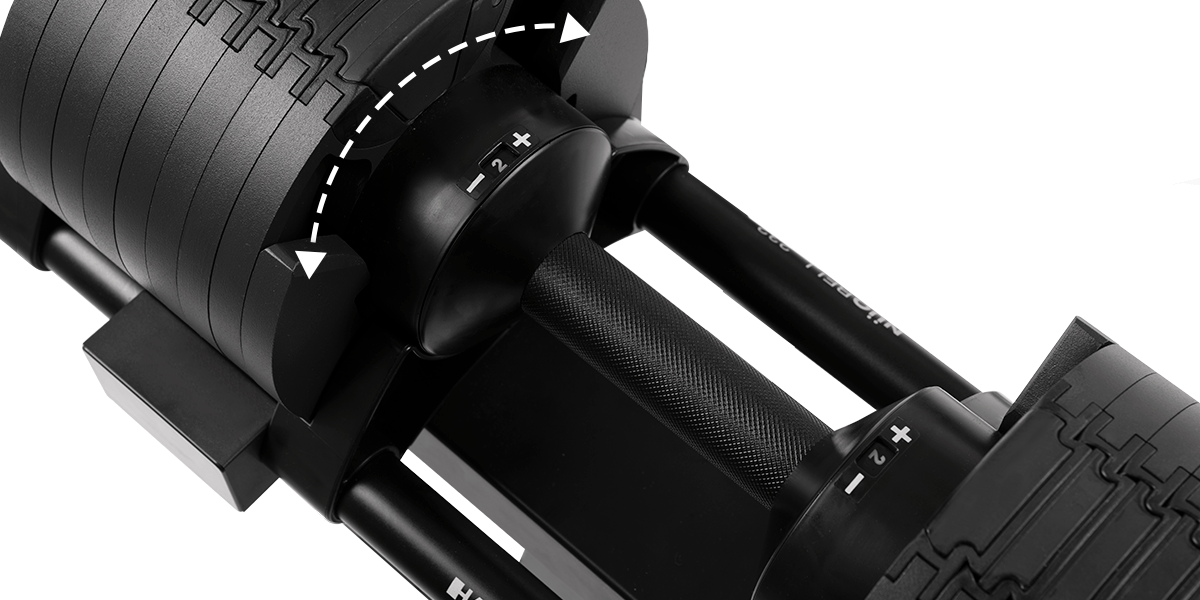 No more sticking discs
Unlike cumbersome systems with heavy individual parts, the Smartlock set offers an all-in-one solution for the home. No more tedious disc insertion! Thanks to Smartlock technology, you can do it in no time at all.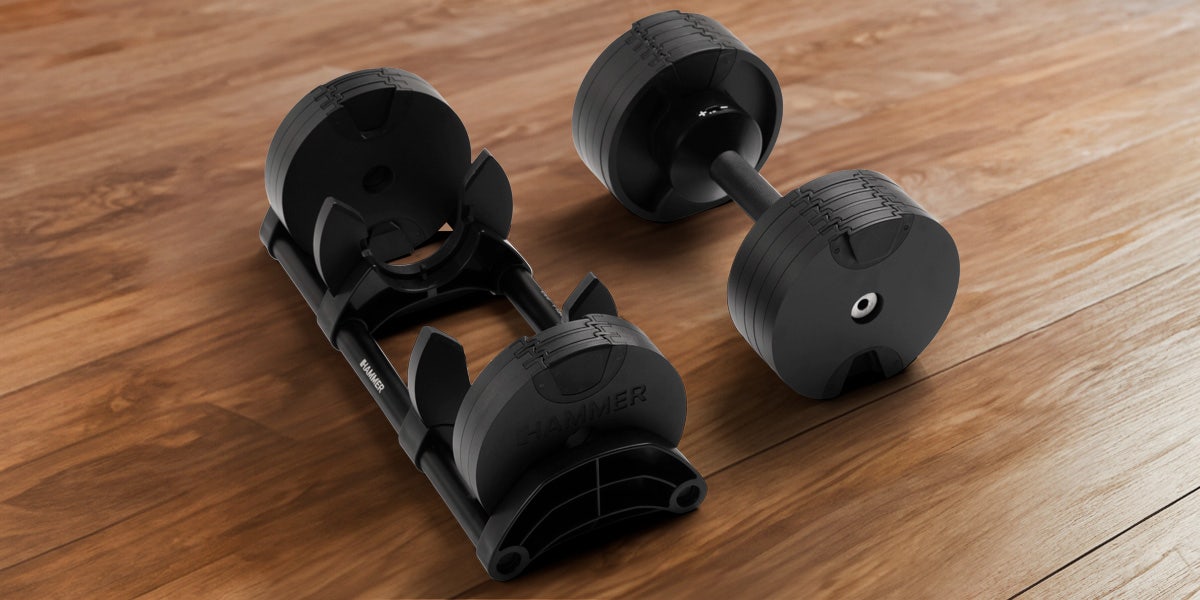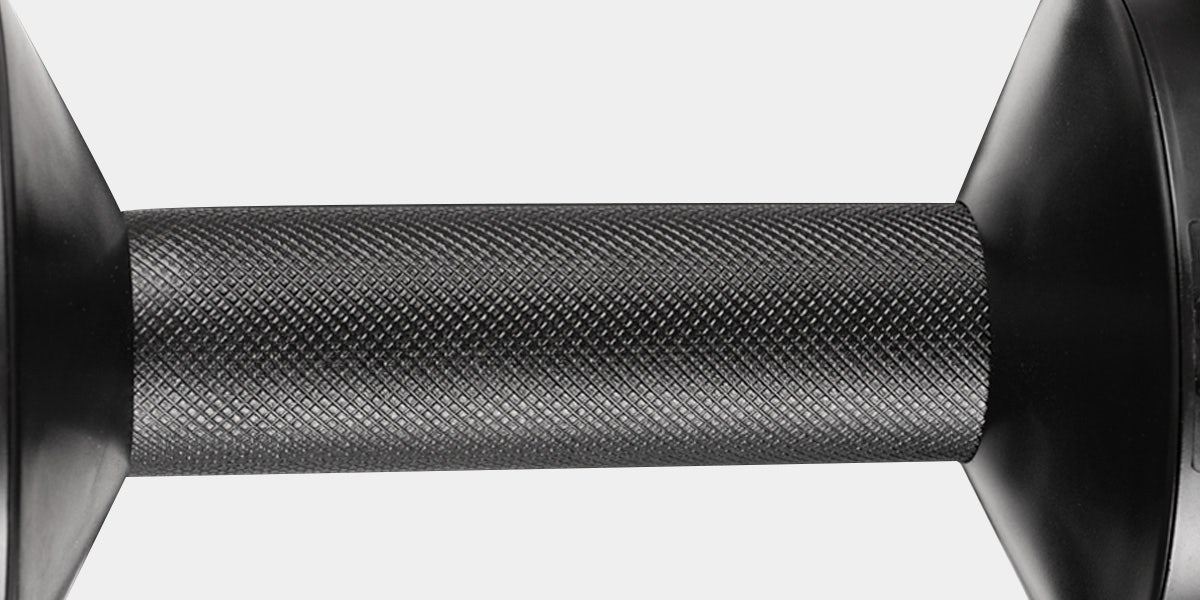 Ergonomic & non-slip
The design of the dumbbells themselves is also a highlight. The dumbbell handle with a diameter of 30 mm not only offers a firm grip, but also a pleasant feel. This allows for a comfortable workout, even during intensive exercises.
Full-body training in a small format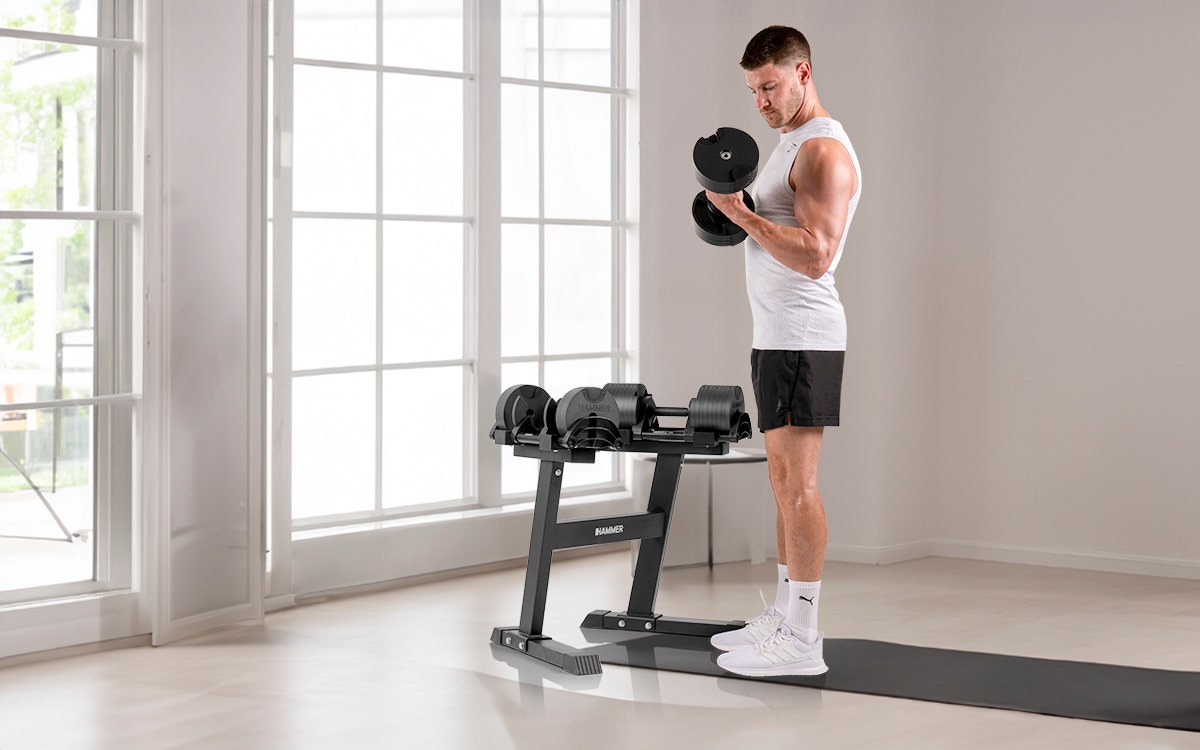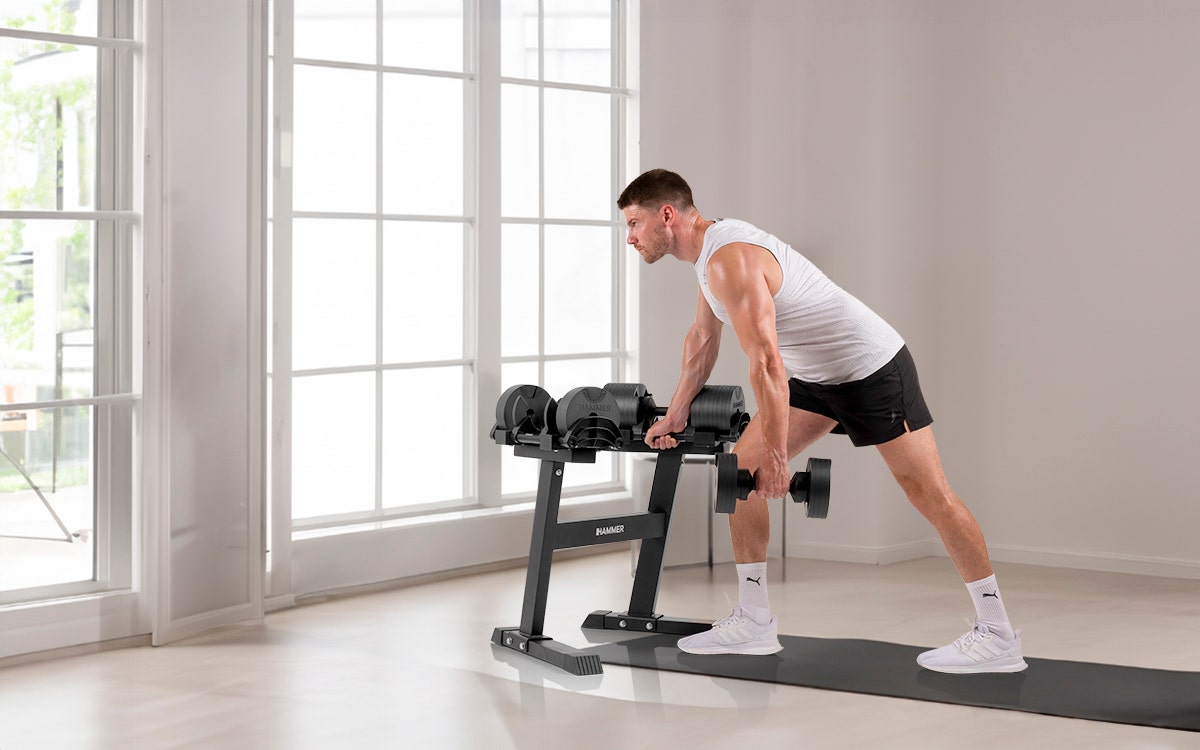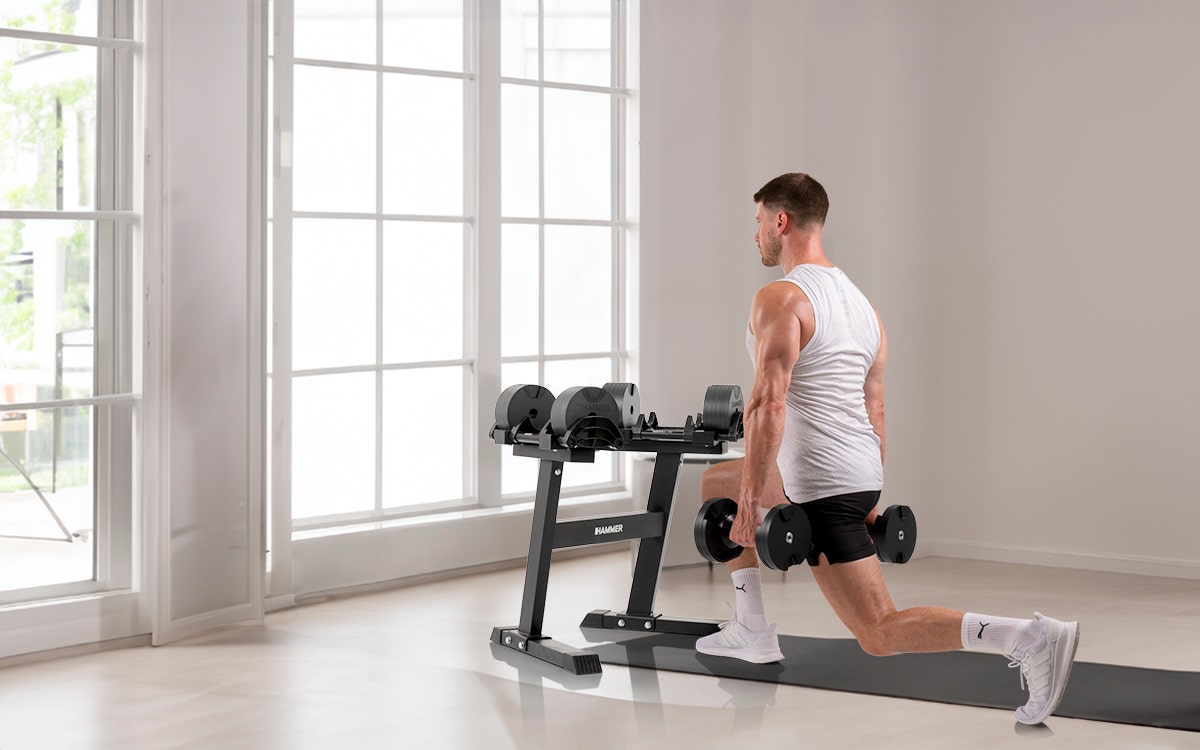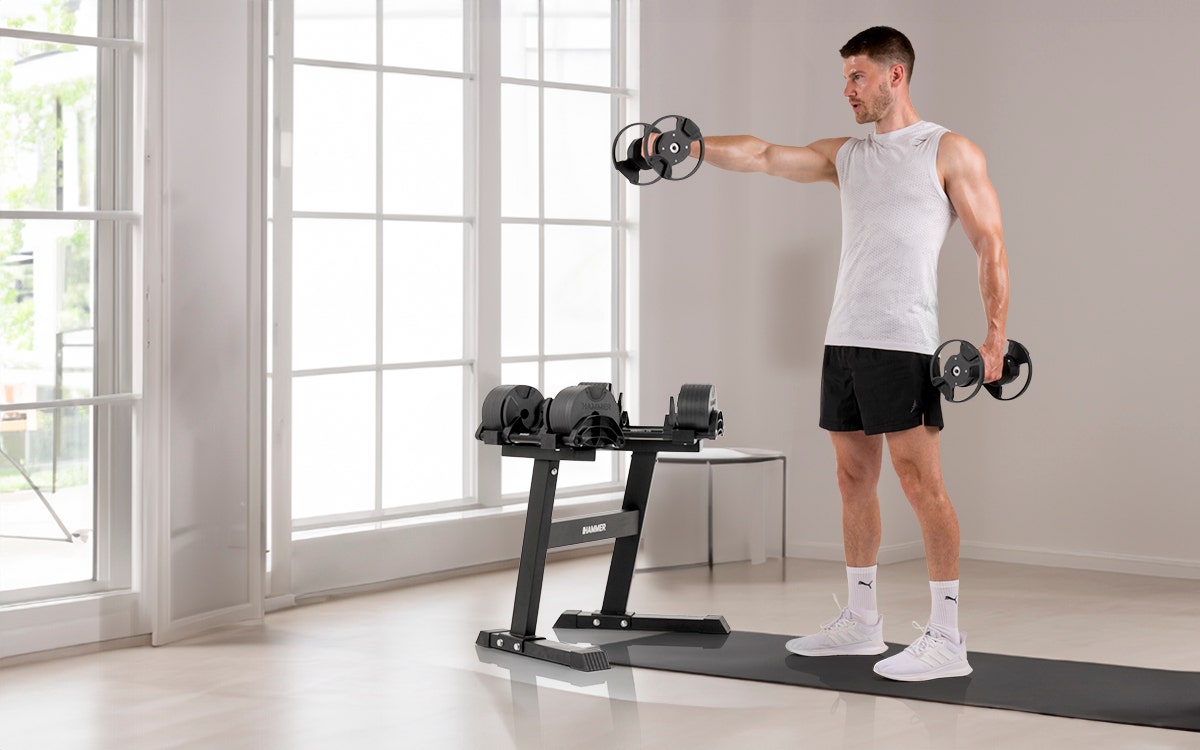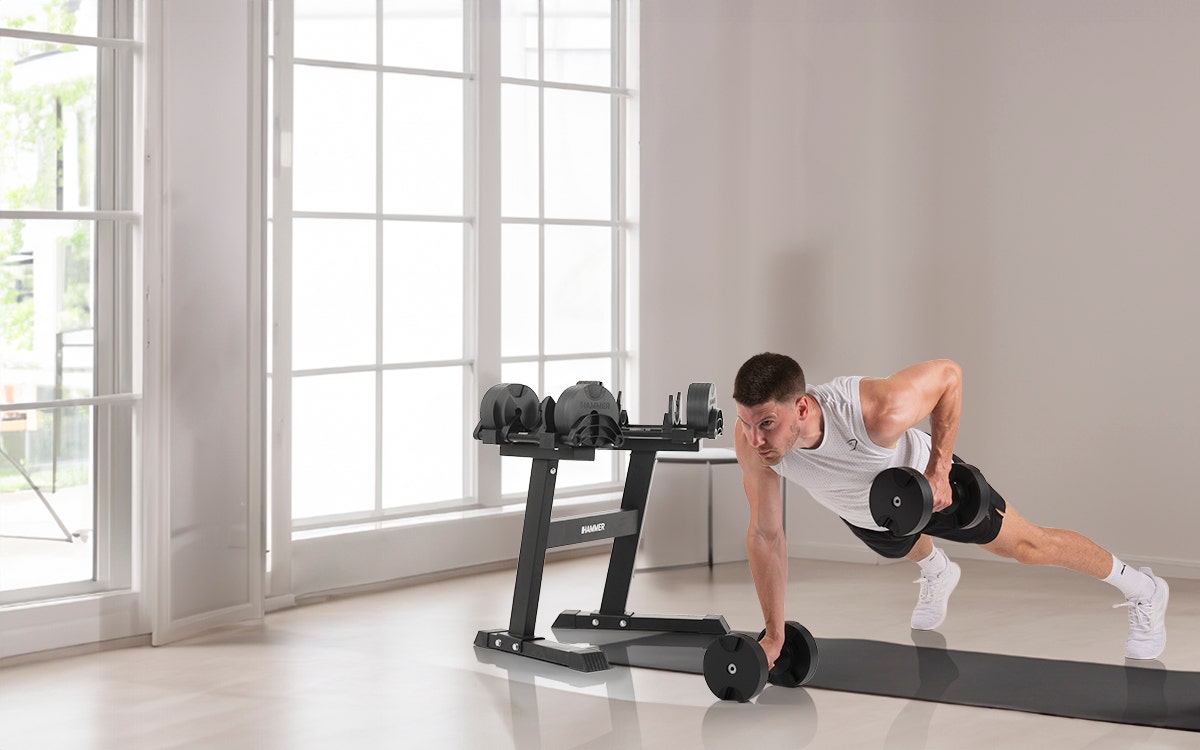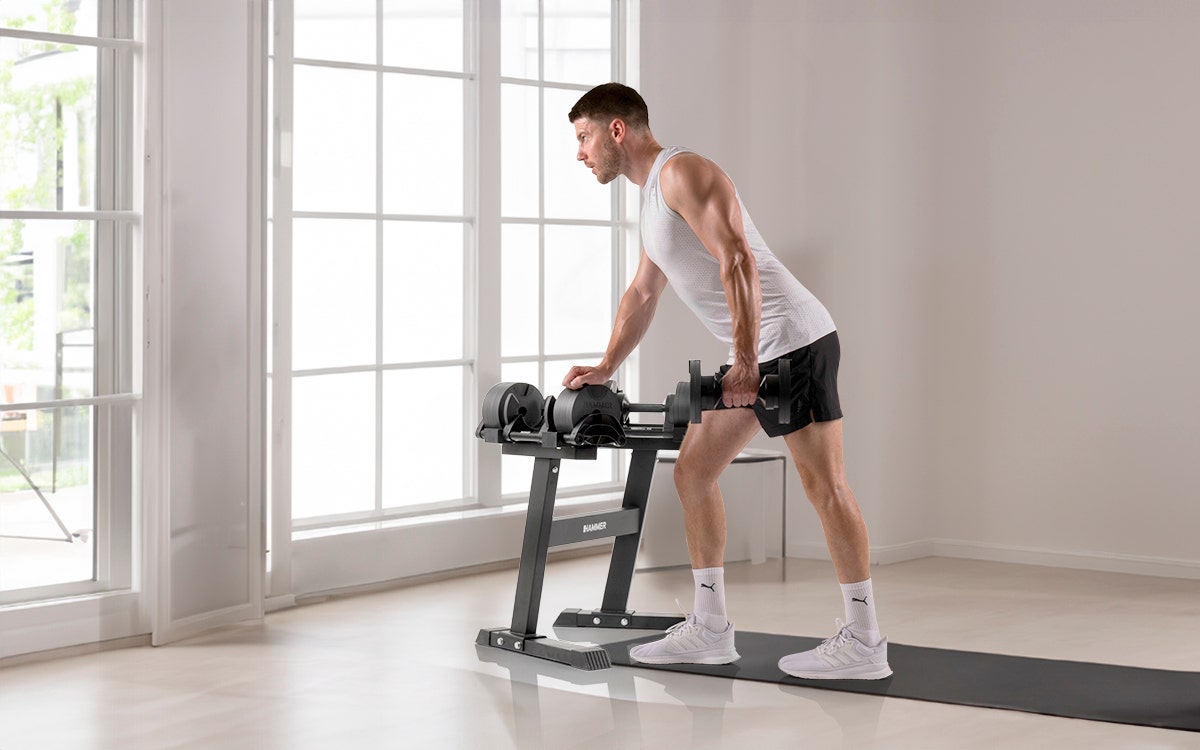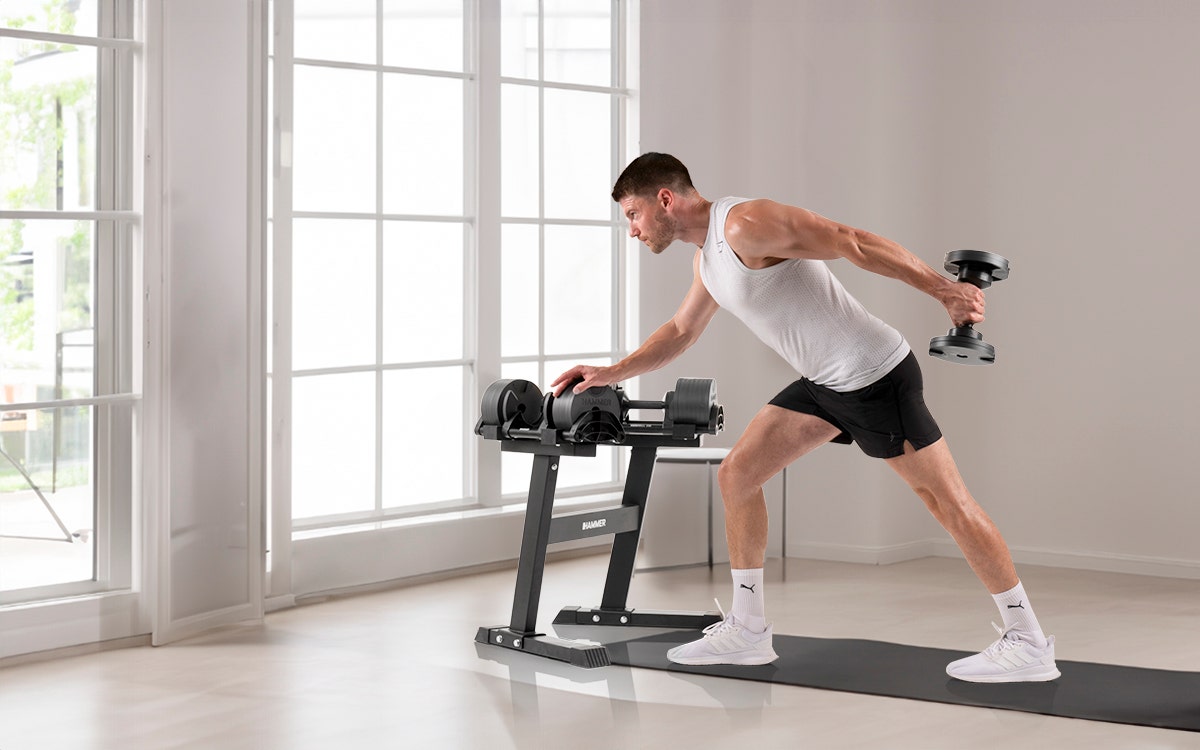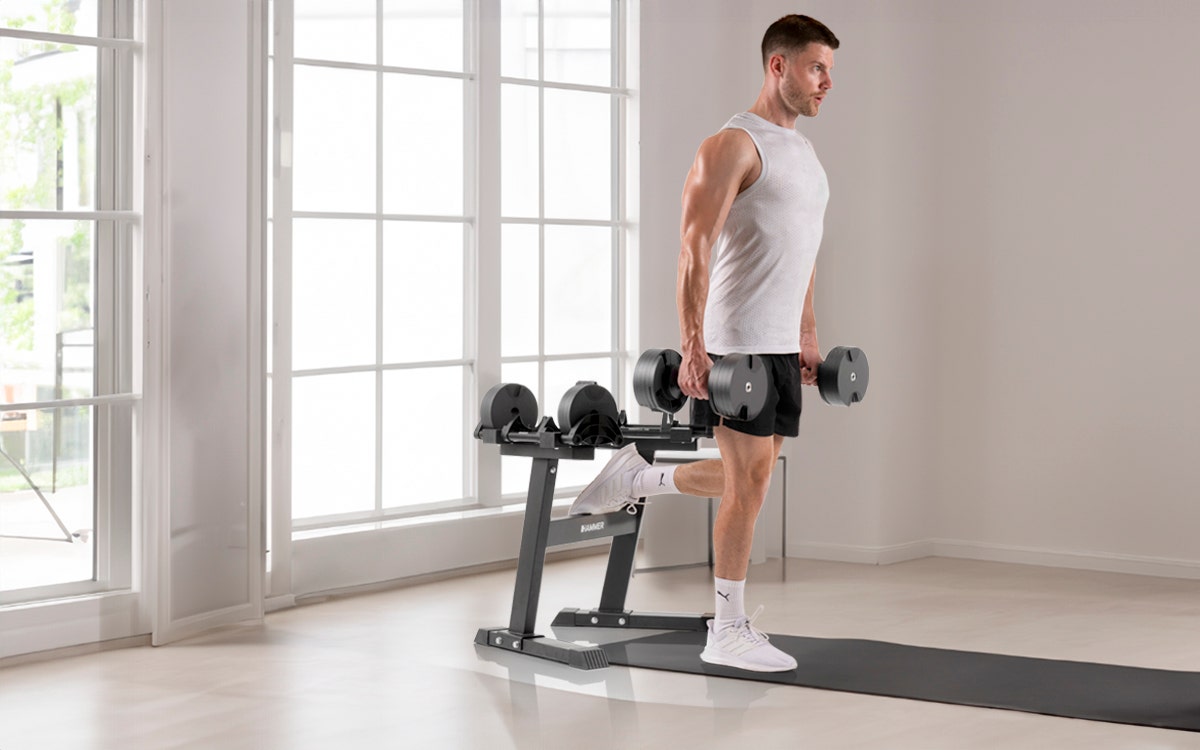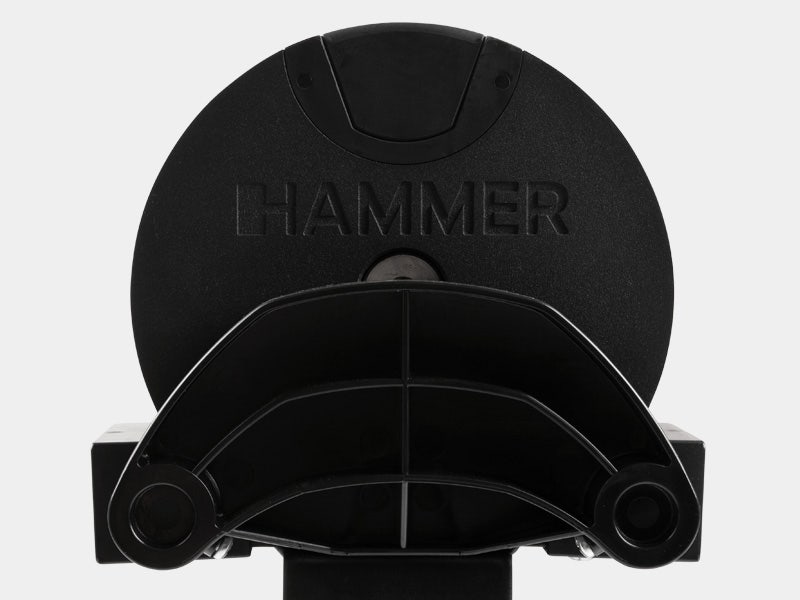 Our original Smartlock system offers you maximum durability, the most innovative technology and unsurpassed user-friendliness. Experience the future of fitness training, whether you're a beginner or a pro, and unleash your full potential!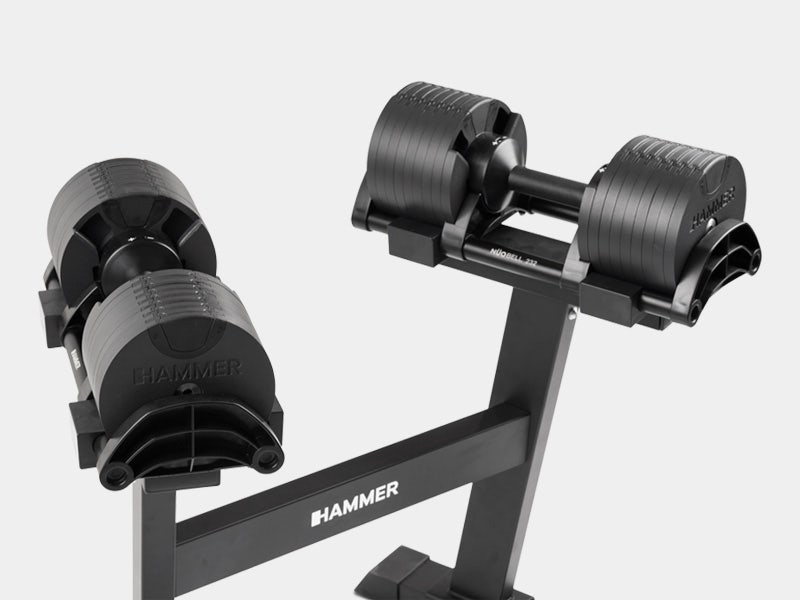 Always at hand
Consisting of a space-saving stand, shelves and two high-quality Smartlocks, this combination offers the ultimate package of efficient and ergonomic training.
Shipping
Delivery time
3-6 working days
Scope of delivery
Smartlock dumbbell set 64 kg
Delivery Information
Delivery to the apartment door
Private use
on the main frame
10 years
Clients ask, our fitness experts answer
Do you need more information about the product? Ask your question here. Our fitness experts will answer quickly and easily.