Kinomap

HAMMER Crossfly BT
Fitness first! From now on, your health comes first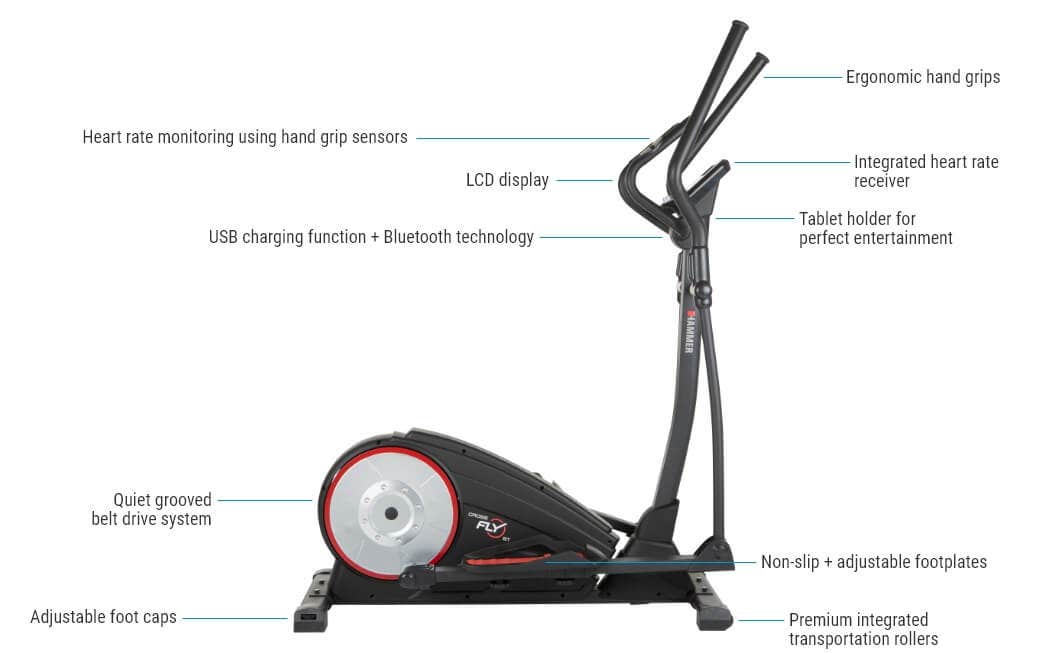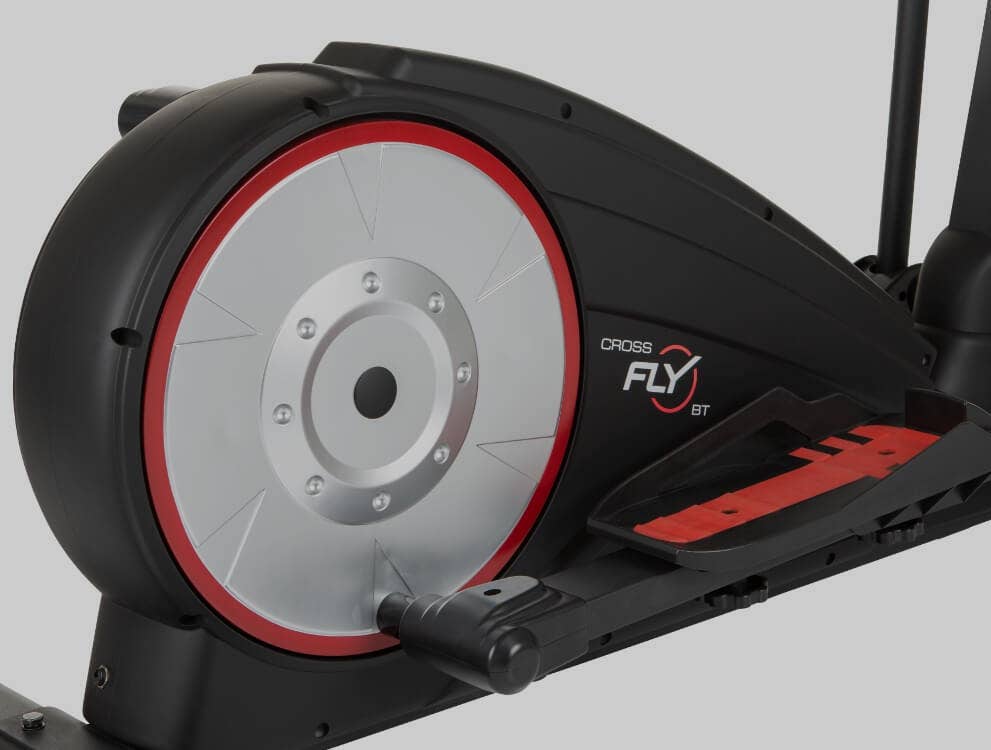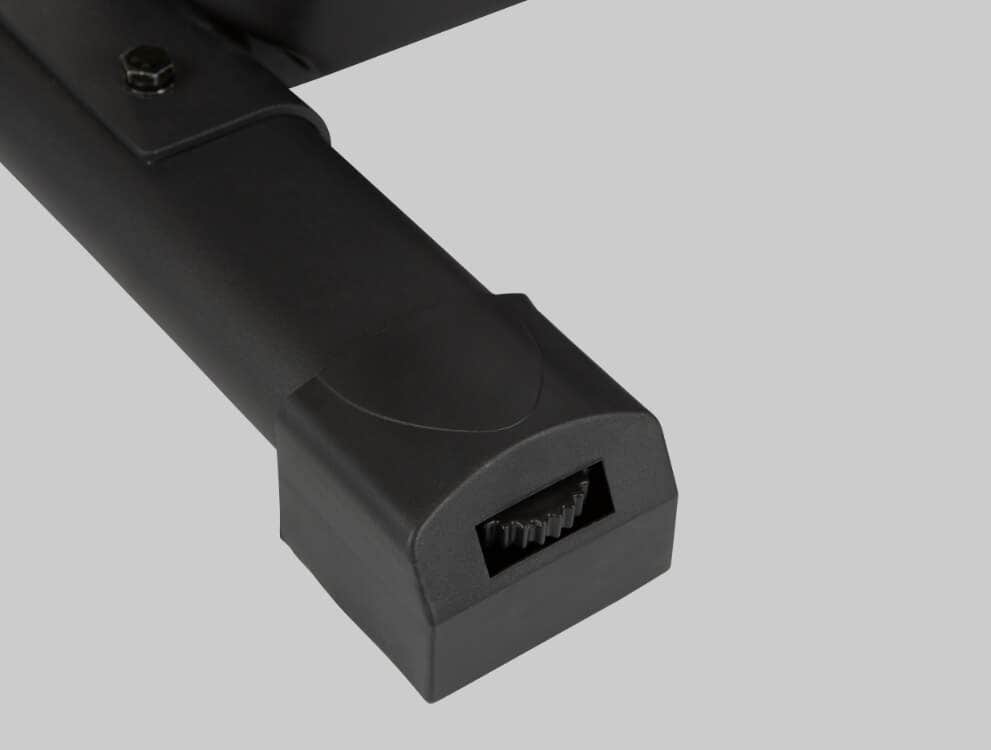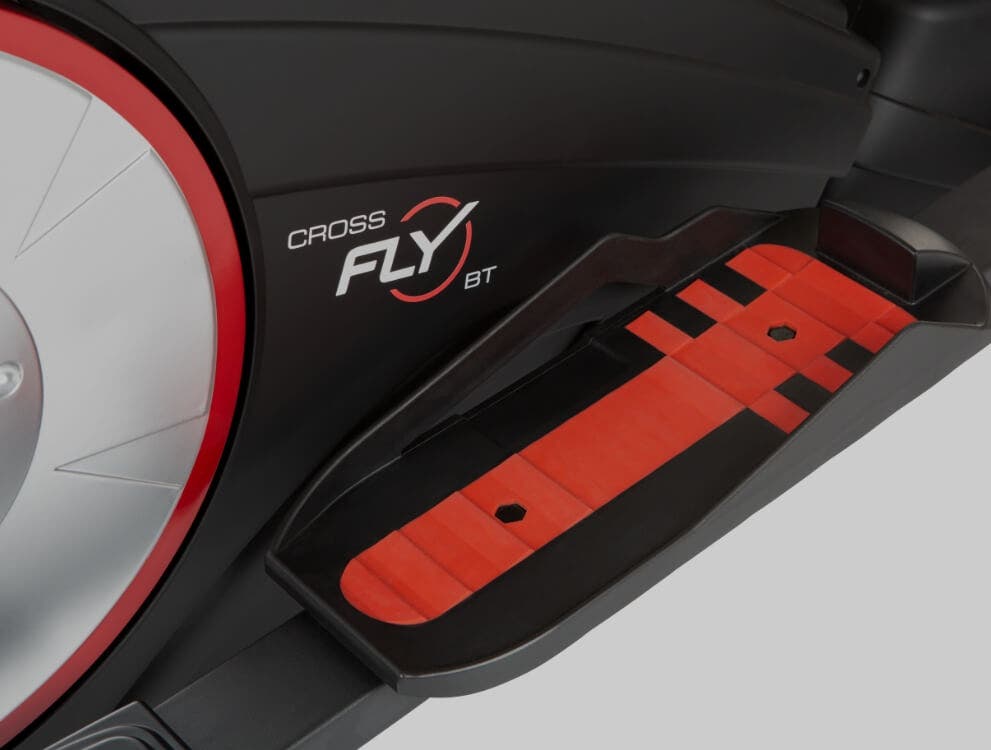 You've earned it! Treat yourself to a sporty break from everyday life
The HAMMER Crossfly BT brings balance to your life and keeps you on your toes. The advanced training computer and the sophisticated matt black design will add an energetic accent to your home. The unparalleled motion sequence and innovative features get your pulse rate going before you even start training. The HAMMER Crossfly BT is ready and waiting to help you start your new fitness lifestyle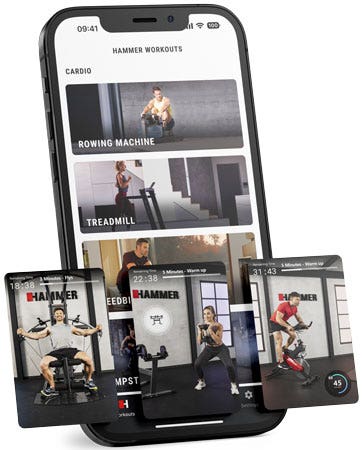 Discover your favorite workout
With HAMMER Workouts we constantly offer you new and motivating courses with your Crosstrainer. Work out together with our competent trainers and achieve your individual fitness goals in 10 to 50 minute workouts. All in one place and without an additional subscription.


Start training gradually with the special watt program
A gradual increase in training intensity is particularly recommended for beginners or for mobilisation after sports injuries. The Crossfly BT allows you to start slowly, building up from just 10 watts of power, without overstressing your body.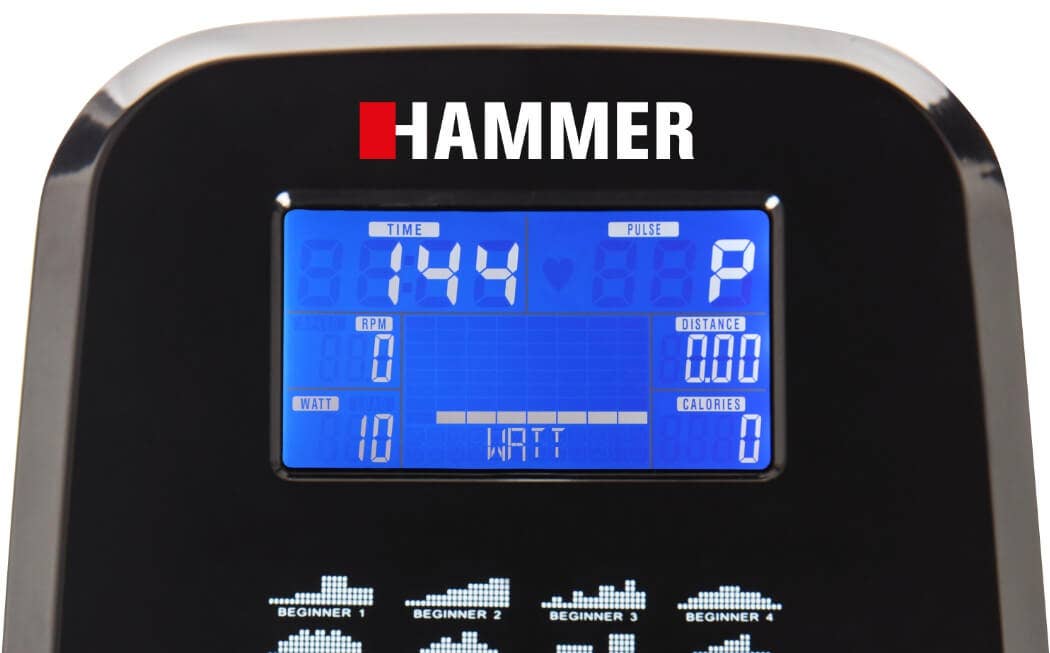 Ask the Crossfly BT how fit you are. Integrated fitness test with grades
Press the "Recovery" quick key on the training computer and your recovery heart rate will be measured after your workout. You will receive a fitness grade (1–6). As your training results improve, this is reflected in your grade, motivating and incentivising you to get even better.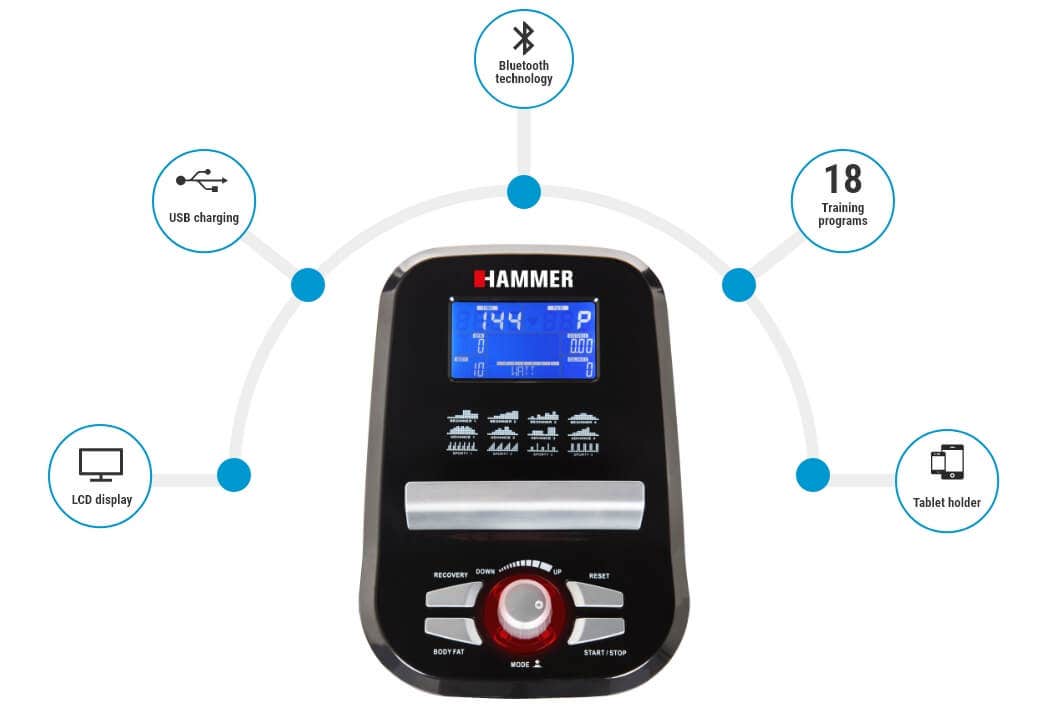 Turn, push, train: control the computer with just one hand
Computer control made easy. Simple operation and menu display with the illuminated "Push and Turn" knob and the four quick-select keys for fixed navigation. The optimally designed and easily readable LCD display with blue backlight displays all your important training data. The following training values are displayed: distance, time, calories, pulse, watts, step cadence and speed.
The trainer connects easily to your mobile device: instantly connect your smartphone or tablet using the built-in Bluetooth interface and experience fitness apps like BitGym, iConsole and Kinomap during your workout. The integrated holder is perfectly designed for your tablet or smartphone. Up to four family members can save their training data. This means the whole family can benefit from the Crossfly BT.
Training programmes are divided into four beginner, four advanced and four sports program
There is an optimal workout program for everyone. You can adapt or select the training profiles according to your performance, and steadily increase the difficulty. When your performance curve climbs steeply upwards, you will be totally motivated!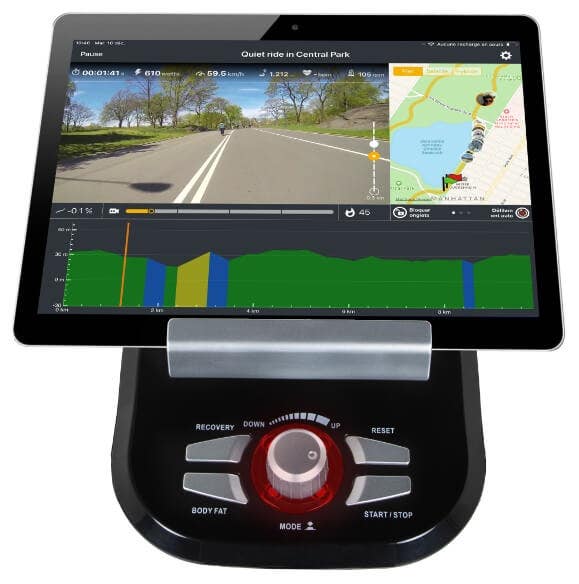 Are you looking for virtual training? Fitness apps provide interactive variety
Enjoy training interactively on your tablet. Experience virtual tours of famous cities, or watch exciting films while you train. Enjoy variety and motivation simply and easily, because it's all virtual!
The computer's Bluetooth interface communicates with your smartphone or tablet. The connection to fitness apps such as BitGym and Kinomap can be set up in no time. The virtual world is ready and waiting for you to start exploring!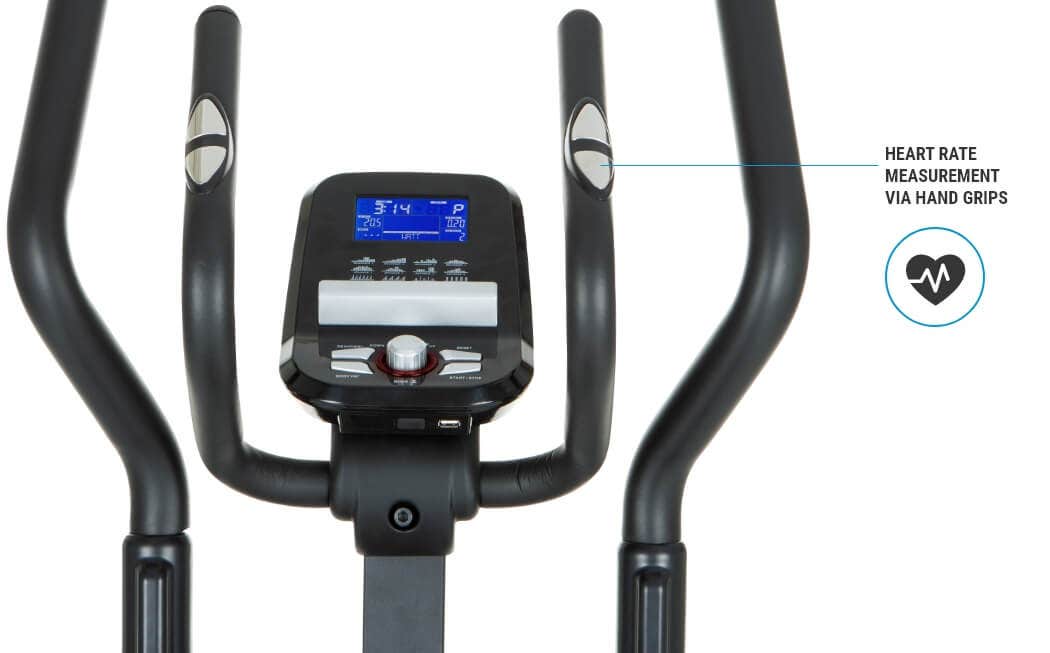 Feel secure with pulse-oriented training
Für dich gibt es eine besonders bequeme Pulsmessung. Der Crossfly BT ist ausgestattet mit separaten Handgriffen und ovalen Handpulssensoren. Die Sensoren ermöglichen während des Trainings eine angenehme Pulsmessung. Du kannst natürlich alternativ einen optionalen Brustgurt als Pulsmesser verwenden. Der Herzfrequenzempfänger ist beim Crossfly BT Trainingscomputer bereits integriert. Das Display zeigt dir deinen aktuellen Puls und gibt dir ein sicheres Gefühl beim Workout.
Healthy training with heart program
A total of four heart rate programs feature heart rate percentages pre-stored for your cardio training. Of course, you can also add your own upper heart rate limits for training.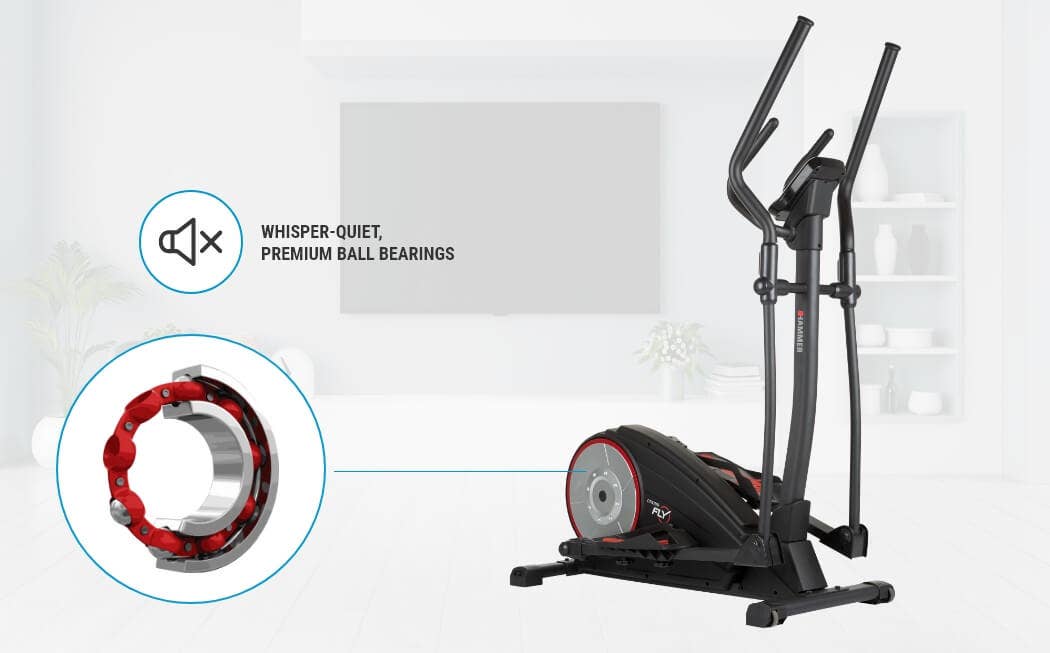 Relax in the knowledge that the powerful technology of the Crossfly BT is on your side
You can really get going with the fluid movement resistance of the Crossfly BT. The 18 kg flywheel mass also contributes to the fluid movement. The 16-step load spectrum is independent of speed.
The Cross Trainer features a wear-free, permanent magnet braking system for indomitable endurance and quality. This robust and stable Cross Trainer can easily withstand even heavy training demands. The built-in, high-quality ball bearing rotates with perfect smoothness.
If you like a late-night cardio workout after work or a session in front of the TV, the belt drive of the Crossfly BT is whisper-quiet, so you can work out any time of day! Comfortable movement for a successful workout!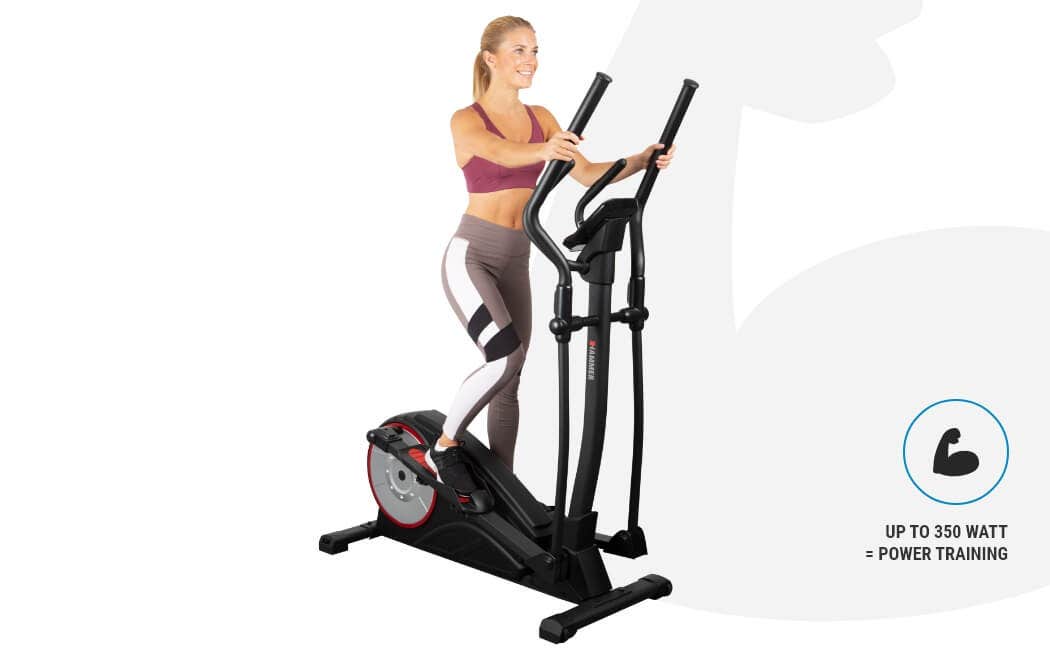 You decide: training for power or health?
Individual fitness programs tailored to your needs. Choose between cardio training for heart health, or high-intensity training for maximum performance to keep you in peak athletic condition. With 10 to 350 watts, you have the perfect range to get you going. Simply select the desired program on the training computer and the fluid movement will propel you forward.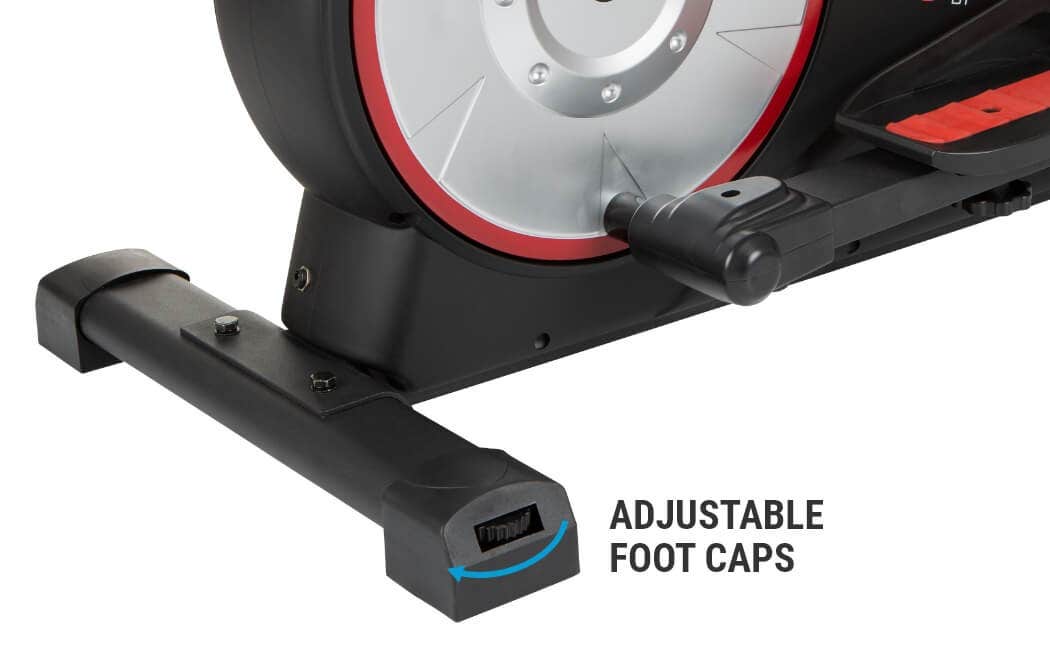 Other innovative features
Functional design to suit your style of living
With its practical features, the Crossfly BT has no need to hide from the competition. The non-slip and adjustable footplates, set at a distance of 18 cm, keep your feet safely and firmly in place with every pedalling movement. The step length of 32 cm is designed for low-impact training.
Uneven floors are no problem: the adjustable foot caps mean you can effortlessly level out any unevenness. The Crossfly BT is also easy to move: with its two integrated transportation rollers attached to the front support leg, you can quickly move your Crossfly BT and park it on your desired training surface.
Don't put it off any longer; hit your top speed now! With the Crossfly BT, you get great quality of life delivered to your home, so you can start on your road to excellent health!
Computer
Display
LCD Blue Backlight
Multimedia
App, Bluetooth, Tablet support, USB
Operation
Push & Turn and Keys
Integrated pulse receiver for chest belts
Yes
Display
Load profiles
Calories, Distance, Heart rate, Load profiles, RPM, Speed, Time, Watt
Programs and profiles
Heart rate controlled programmes
4
Adjustable pulse limit
Upper pulse limit
Drive/brake system
Load control
RPM independent
Braking system
Permanent Magnetic
Resistance adjustment
Computer controlled
Dimensions and weight
Build up size (L x W x H)
130 x 62 x 164 cm
Other features
Transportation rollers
Yes
Performance
10 - 350 Watt
DIN Norm
DIN EN ISO 20957-1/9
Shipping
Delivery time
4-8 working days
Delivery Information
Delivery to curbside (Please leave your phone number when ordering, so we can arrange a suitable delivery date for you)
Private use
on the main frame
5 years
Clients ask, our fitness experts answer
Do you need more information about the product? Ask your question here. Our fitness experts will answer quickly and easily.
2 questions already answered
Question:
Wenn ich mit Aufbauservice bestelle, wird das Gerät dann bis in die Wohnung geliefert? from Sabine Dähne
Answer:
Tab 1
Hallo, ja genau, der Aufbau erfolgt (oder die Zufuhr) auf die Wunschetage
Question:
Kann man das Gerät auch auf Teppichboden stellen mit Matte. from monika.niebel.mn@gmail.com
Answer:
Tab 1
Sehr geehrte Damen und Herren, der von Ihnen angefragte Crosstrainer erhält bei einem Teppichboden ausreichende Stabilität. Eine weitere Unterlegmatte hat hierbei nicht notwendig. Mit freundlichen...
Our recommendation for you
Loxon XTR BT

Special Price

€1,199.00

Regular Price

€1,499.00